A few beef ribs with a simple salt and pepper rub.
Set up the weber for a snake, looking for 245f for a 7-8hr cook.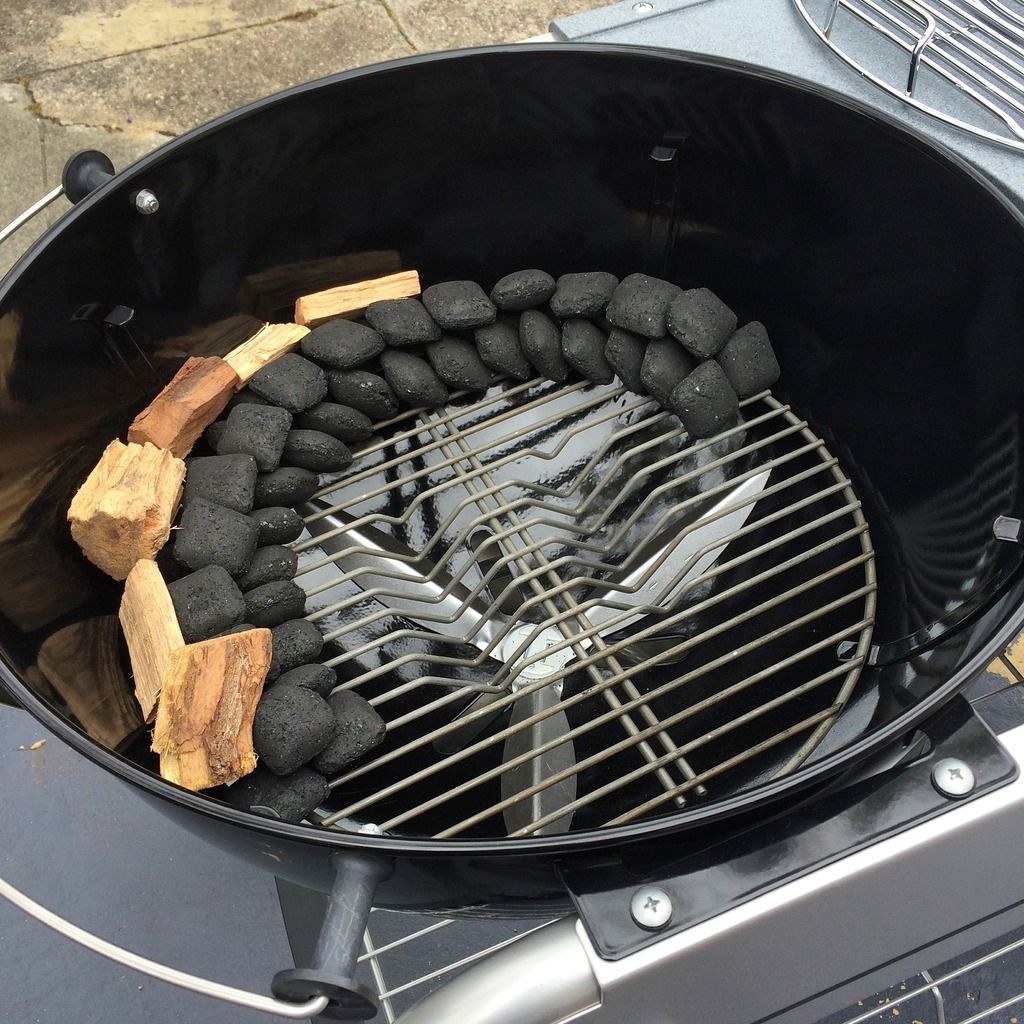 Weber held the temp perfectly, had the vents about half open and top fully open. I checked the temp with a digital thermometer and it came in 3f off the weber which was pretty good.
Five hours in they were starting to look good.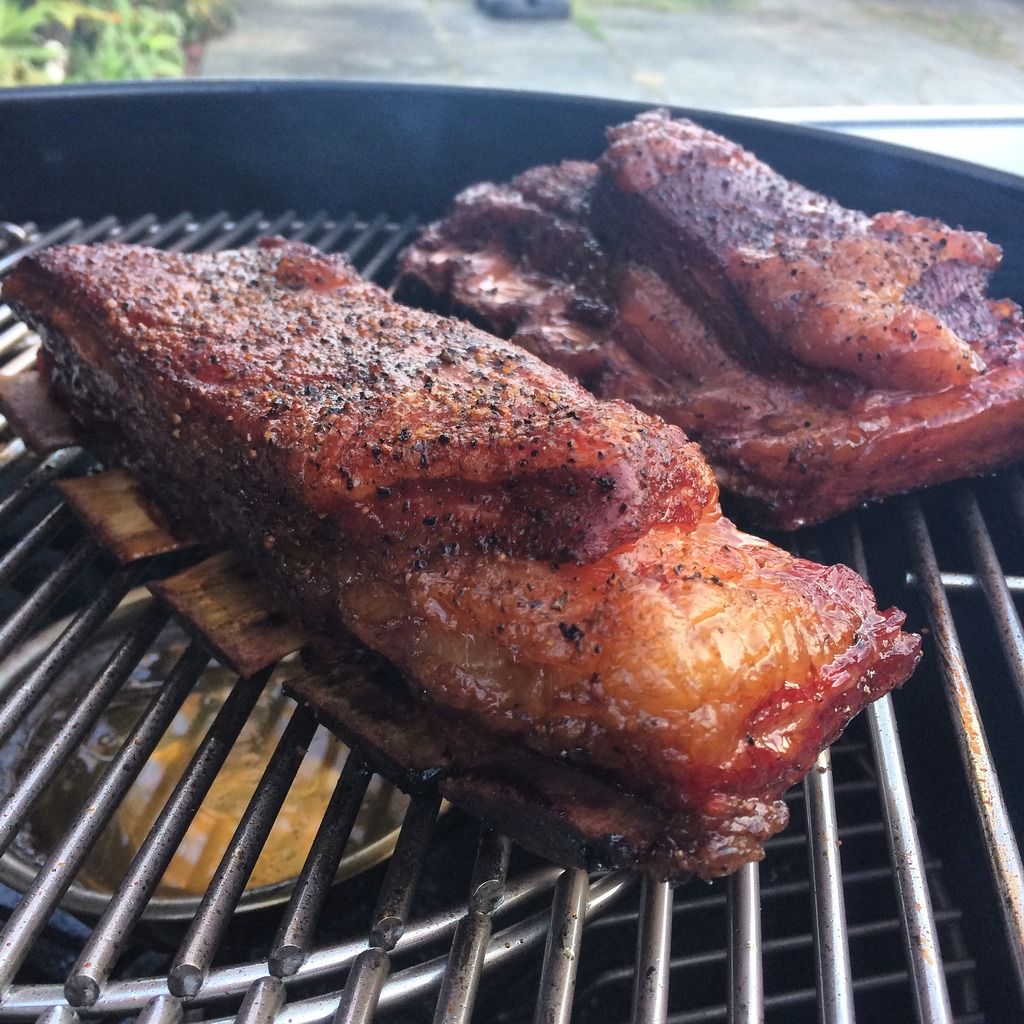 Pulled the off after about 7hrs and this was the result. Best ribs I've done so far.