Anybody else tried this 'select range' from Coles, if so what's your opinion! i bought just one pack of two P'houses to try.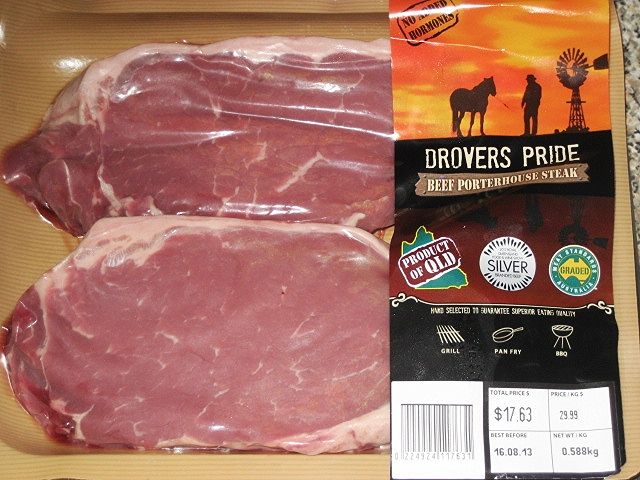 With all the hype packaging & $30 kg price i was hoping for the Holy Grail, Me - Charcoal nut - Mrs - loves her steak on the Genesis so i didn't even argue just went right ahead and Gassed em - (besides it does do a good job......for a gasser
)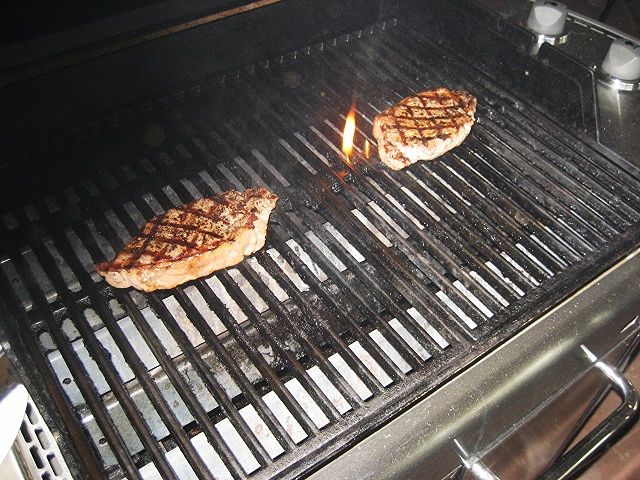 Never mind the mess on my plate.....that juice was just too good for the dog
My opinion nice, tender.......but it's missing that real beef taste not the worst steak i've had but not sure it worth $30kg
Might give it one more shot over Charcoal and see if that's any better.
Glen