Aldi are selling Pork Knuckles "for the season" so i got me some and @ $7kg let me say i hope they make it a permanant thing because their real good!
Here they are after a tub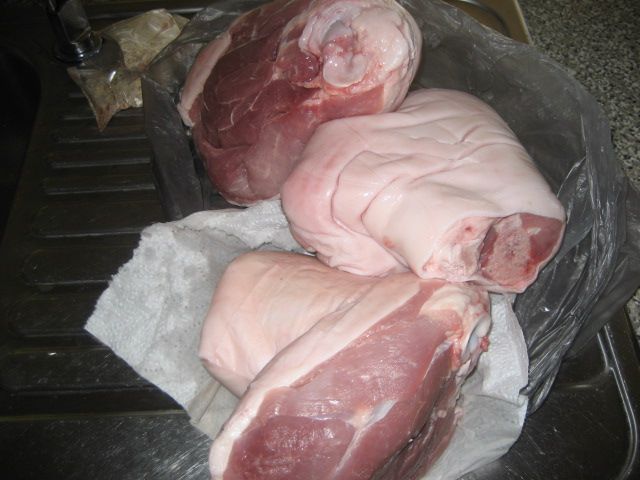 Each one comes with a small packet of Caraway seeds & garlic so thats all i used mixed with some canolia oil, burn some Wattle down to embers
Wanted to try all three on my rotisserie and feared it would be too much for it (weight wise) but too my amazment it did the job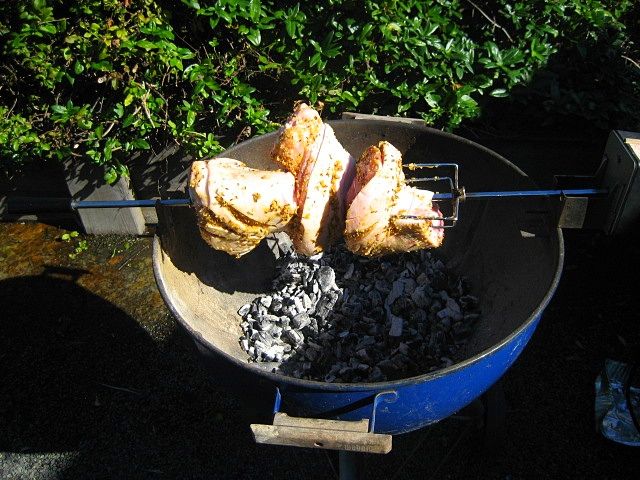 I left the scene and dissaster almost happened.......fat fire!!! i saved them but at the cost of their bums getting a wee bit burnt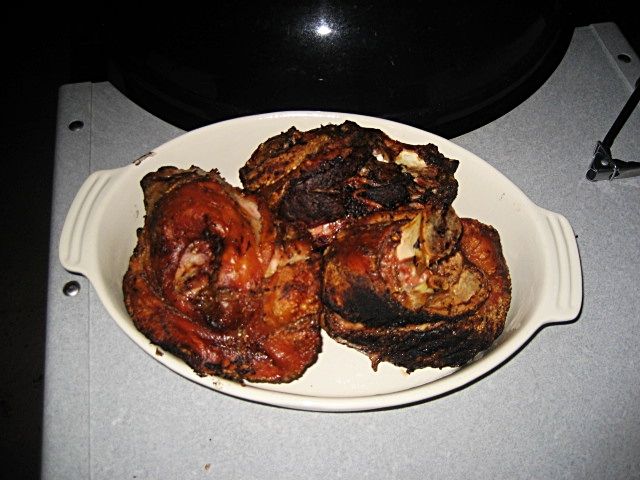 Shame that happened but did not ruin them they was so juicy & tender i may be wrong but i would swear these have been brined, the bones fell just clean fell out of them!..fantastic and the crackle teeth breaking....Keep them on the shelves Aldi.