Was given an Aldi Smoker for Christmas (yes it's gas but I was going to hell anyway...) so I wanted to give it a go
Got some info from here:
http://www.smoking-meat.com/march-17-20 ... easts.html
Brined my chicken breasts for 2 hours using recipe as suggested, wrapped in bacon after I put on the rub which was made up on the spot from available ingredients...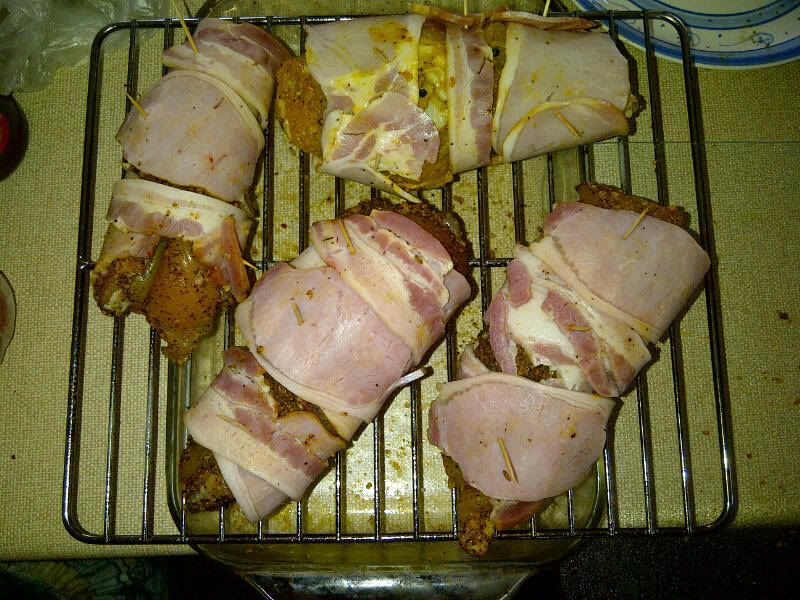 Fiddled around with the box until it sat at 225 deg F then placed the birds on the middle rack. As has been suggested it needed to sit between OFF and HIGH to get the right temp.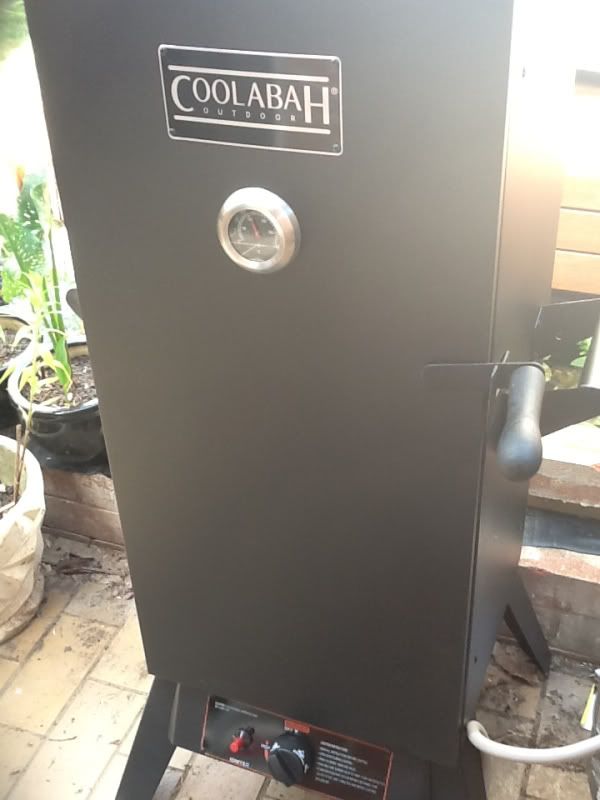 Will keep you posted as this progresses...