I tried something different today, asparagus stuffed chicken.
The ingredients are simple;
Fresh asparagus spears.
Chicken thigh fillets (chicken breast if you like).
Bacon, American style if you can get it.
Your favourite BBQ rub.
It's just as simple as applying your rub to both sides of the chicken fillets.
Placing a couple of asparagus spears on the fillets.
Roll the fillets around the asparagus (the best you can).
Wrap bacon around the rolled chicken.
Add more rub to the top.
Refrigerate overnight.
Here they are ready to go into the smoker.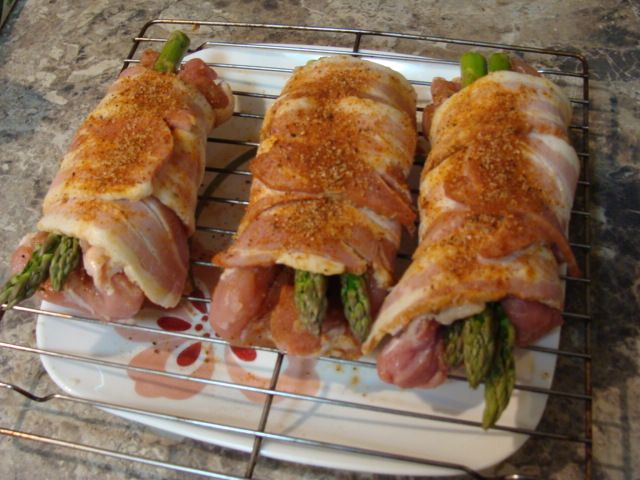 I got my smoker up to 225ºF with a mix of hickory and applewood for smoke.
Just placed into the smoker with a little more rub.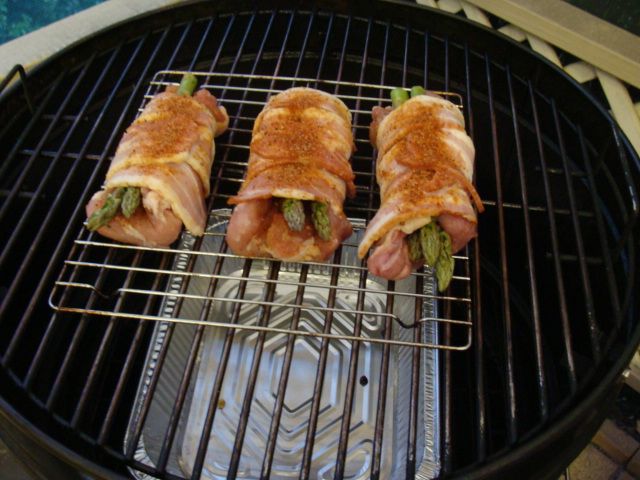 Cook for about 1 hour 40 minutes (83ºC internal).
Here they are just out of the smoker.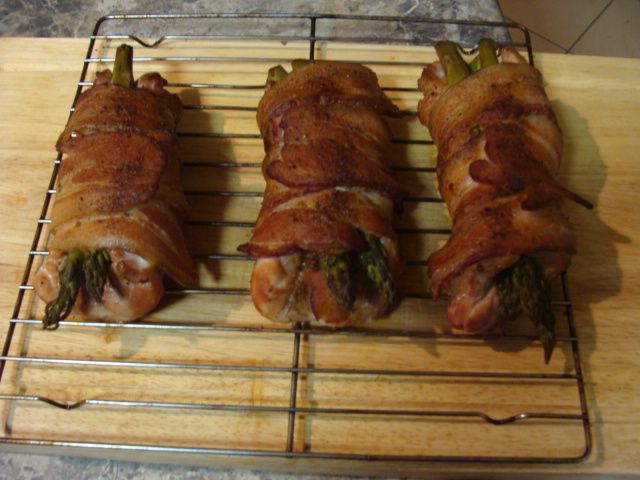 Sliced in half to get an "inside view".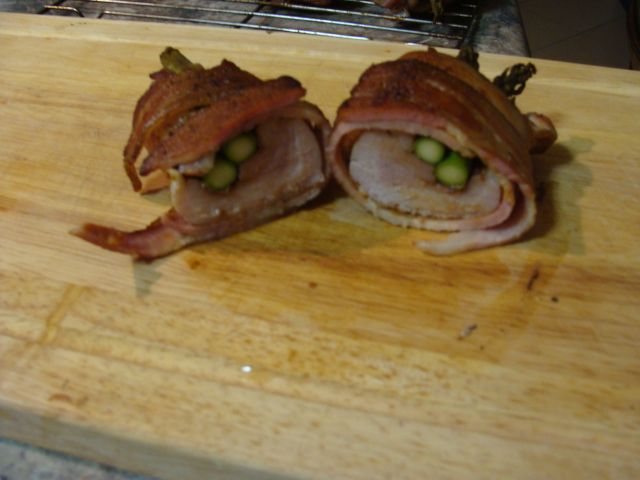 They turned out great, my wife loved them, she wants me to cook them again.
Another variance I will try next time, is to add some cheese before rolling and wrapping.
If your looking for something different and easy to do, give it a go!
Warren