This is the first cook in my new ProQ Excel 20.
When my wife saw the hanging hooks that came with the ProQ I just purchased, she decided then and there we had to have Thai style BBQ chicken, my wife happens to be Thai.
This helped justify the purchase to her as well
She marinated the chicken in a mixture of sweet soy sauce, mushroom sauce, oyster sauce, garlic, cracked black pepper, fresh coriander root and coconut cream, the chicken was marinated for 24 hours.
I used charcoal for this cook, without the water pan (used a drip tray on the lower rack).
Heres the chook, marinated, ready to be cooked.
Here was the tricky bit, hanging the chook in the lid of the ProQ (I did this bit by myself) and it was hot!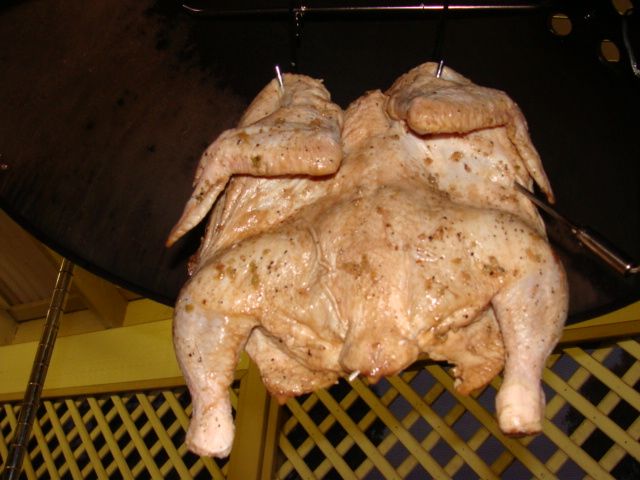 I BBQ'd this for about 70~75 minutes at 180ºC, I used some wood chips for the first 20 minutes (bag of "chicken mixture" wood chips - different types of wood are in the mix)!
The smell coming out while cooking was great.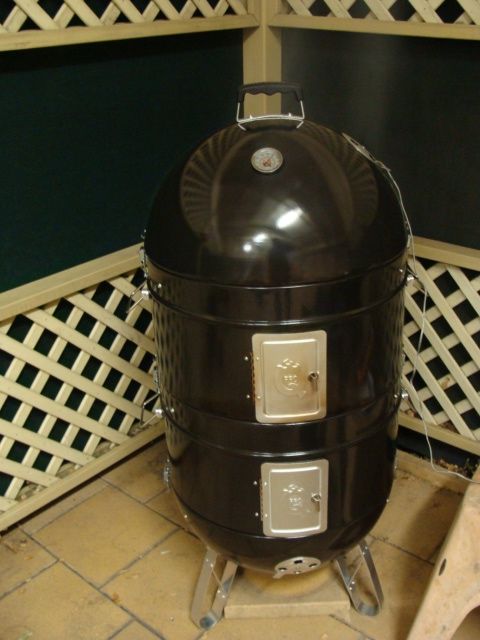 Heres the finished chook.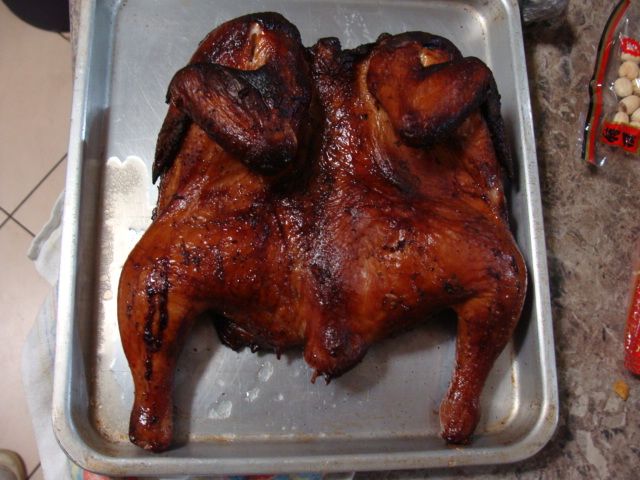 This tasted exactly the same as how my wife's sister cooks in Thailand (who happens to be a very good cook, even by Thai standards), it was even the same golden colour! The skin was crispy, there was a 3~4 mm smoke ring under the skin (sorry, no photo of this, we ate it before I remembered) and it was very, very moist.
My wife's words were, "cooked just like in Thailand", I won't take credit, as my wife made the marinade.
Contrary to popular belief, not all food from Thailand is spicy!
You will not get chicken like this in a Thai restaurant in Australia!
Give it a go, It's easy to do!
Warren