KIMCHI DOES ANYONE ELSE MAKE IT??
KIMCHI is Korean chilli pickled cabbage and there is most probably as many types of kimchi recipes as there are Koreans in Korea every family has its own Twist on it but it has salt sugar, lots chilli flakes, lots chilli powders garlic ginger Szu-chuan peppercorns. And I add lots of Sesame oil. You can eat after 4 hours but much better after a week or a month. So a bit like Korean chilli sauerkraut.
1 wombok cabbage
6 cloves Garlic sliced or crushed
1 tablsp ginger powder
1 tablesp Salt
2 tablesp Szu-chuan peppercorns
4 tablesp sugar
3 tablesp mixed Chilli powders
1/4 cup Chilli Flakes
1/4 cup sesame oil
use wombok cabbage and you can also use other vegetables like the only slice carrot onions shallots spring onions etc
Korean kimchi mountain Mick's Style Korean kimchi mountain Mick's Style
Korean kimchi mountain Mick's Style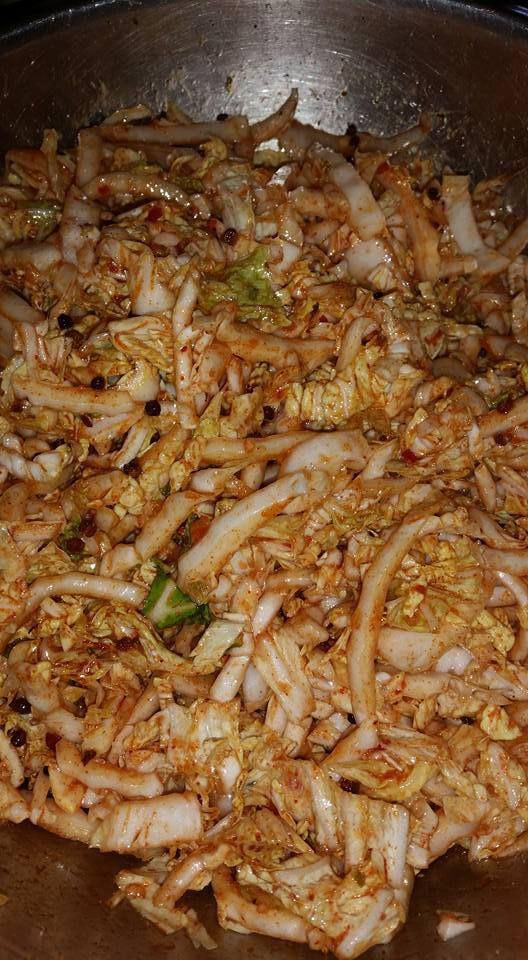 FRESH KIMCHI only just made , wait at least 4 hours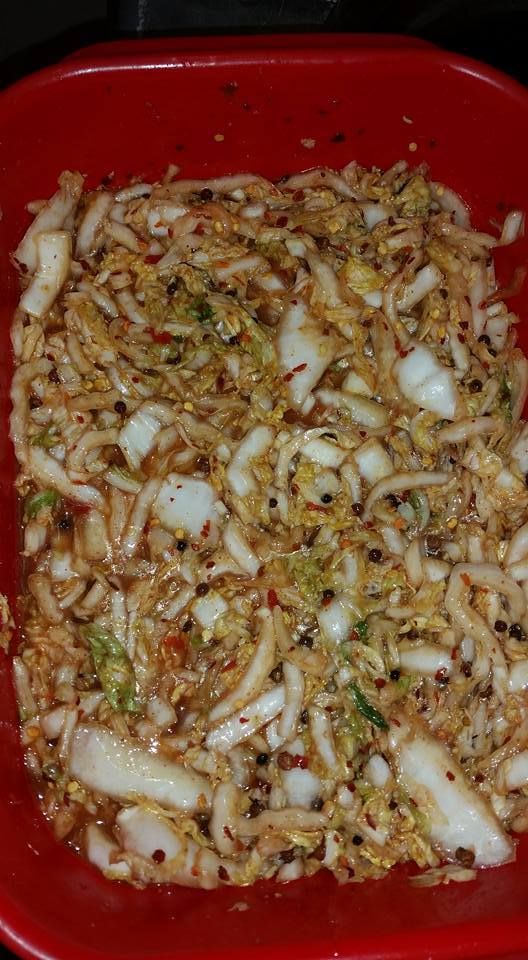 Kimchi mountain Mick's Style After 2 hours. Tastes awesome.
Hope you enjoy MM