I smoked a little over 28 pounds of cheese on my Hasty-Bake Gourmet and it came out great.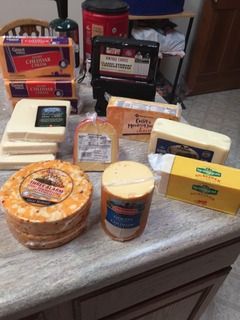 This is the cheese I started with for this smoke.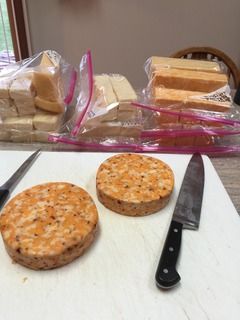 Prepping the cheese for smoking.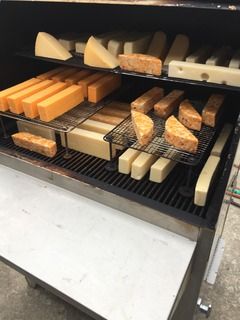 This 28.37 pounds is about all I can fit in the cooker.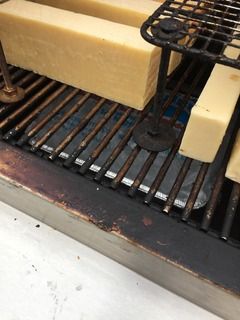 I have a pan of ice under my cheese to help hold the temperature that I want to run in the cooker for this treat. Never over 80 degrees in the cooker for the best results.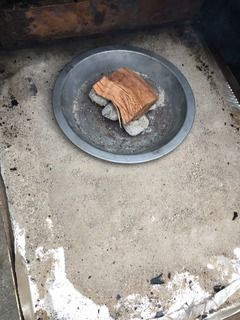 My fire was 5 all hardwood briquets with a piece of hickory over it for my smoke.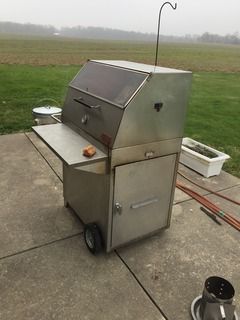 My Gourmet just doing it's thing on this cool morning.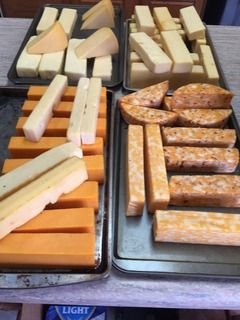 Just out of my Hasty-Bake Gourmet and ready to be run thru the vacuum pack machine.
I smoked this batch of cheese for 115 minutes.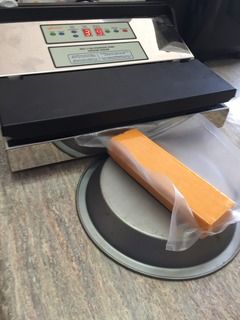 Vacuum packing the cheese.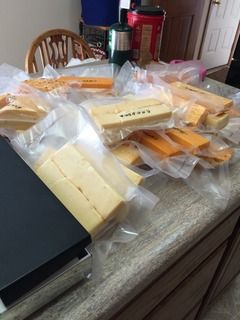 My 28 pounds of smoked cheese vacuumed packed and ready for the fridge.