Humongous ABT's on the Cobb Supreme
Posted: Sat Apr 21, 2018 10:45 pm
Wife came home with a few big beautiful red mild chili's and asked me just what can we do with these big peppers? Well, I figured I would stuff them with something and decided to make some Humongous ABT's out of them.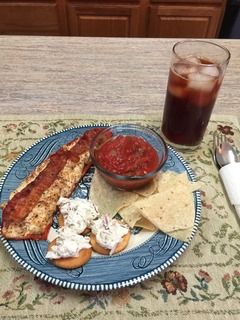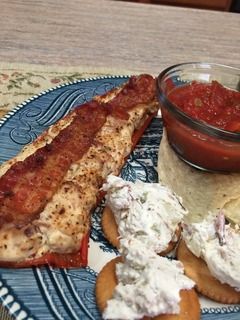 This was my treat or meal and it was great!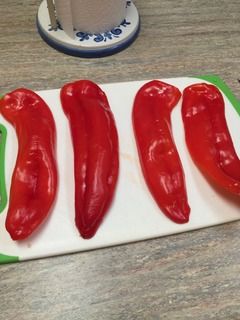 These peppers were about 9" to 10" long and nice and fresh. Sure not what a fellow would use for ABT's but I decided to just add some heat to the stuffing and see how that would come out.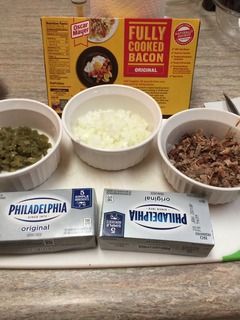 I chopped up some jalapeño peppers for the heat in my treat, chopped some onions as well, and then added some finely chopped smoked pulled pork to my dish. I ended up using 1-1/2 pounds of cream cheese. I also topped my treat with some pre-cooked bacon.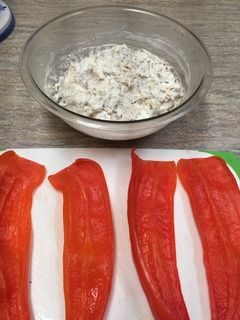 I started by cutting the peppers into two pieces and then made up a cheeseball with the ingredients which make stuffing ABT's much easier and quicker and stuffed my pepper halves.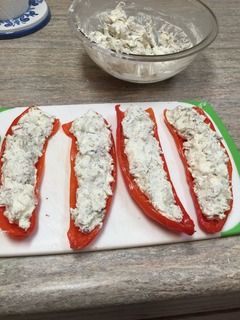 Ready for the next step.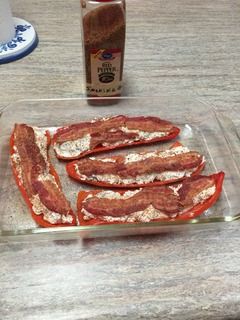 I placed my peppers into a 9X13" baking or casserole dish and added the bacon and then sprinkled on a hot pork rub and they were ready to go on the cooker. Sure gotta love all the space in the Supreme. A half size hotel aluminum foil pan will also fit this fine cooker.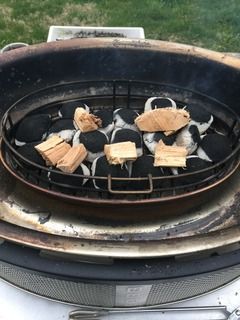 I added about 14 all hardwood charcoal briquets to the charcoal basket and then added a few small chunks of hickory for my smoke wood and the cooker was ready to go.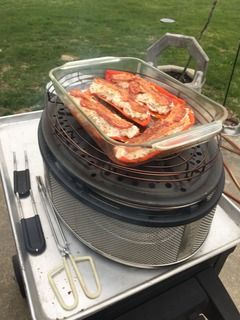 Casserole dish going on the Cobb Supreme.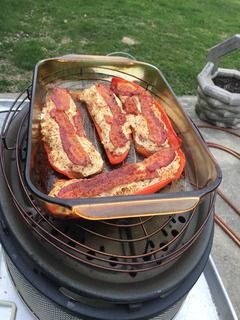 Just coming off of the Cobb Supreme after about 50 minutes. Ran a temperature of about 240-270F degrees.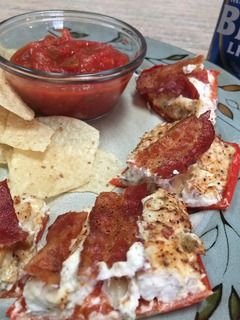 This treat came out quite well and was a very easy cook.