I did this cook on a cool morning (27F degrees) a few days ago and it came out quite well. The Cobb Supreme is the largest cooker that the Cobb Company makes.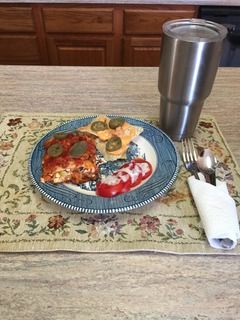 I added some hot salsa and jalapeño pepper slices to the Tijuana Surprise and some peppers to my Nachos as well. Served with some sliced tomatoes.
Here are the ingredients and this dish is an "artery slammer".
2-16oz packages of ground beef
1-med white onion finely chopped
1-envelope taco seasoning mix
3/4-cup water
1-16oz jar taco sauce (medium heat)
9-12 six inch flour tortillas
3-cups cheddar cheese
1-16oz can refried beans
2-cups sour cream
1-cup green onions
2-2oz cans of sliced black olives
The ingredients are just layered in and I started with some tortillas and then the spiced and sauced meat.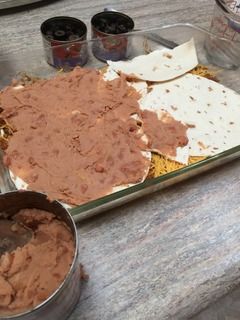 I then added a layer of shredded cheddar and another round of flour tortillas.Next came the refried beans.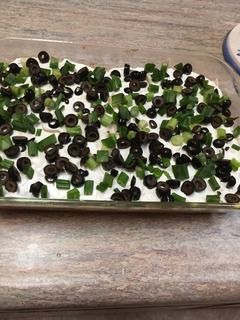 Next was the two cups of sour cream, the black olives, and the chopped green onions.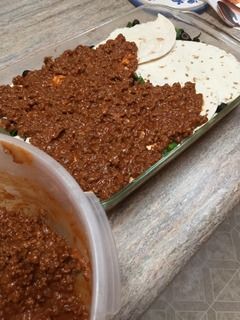 Another layer of flour tortillas and then the second layer of meat. I finished up with a layer of 2 more cups of shredded cheddar cheese.
I used 16 all hardwood charcoal briquets and didn't add any smoke wood as I wanted just a hint of smoke with this dish.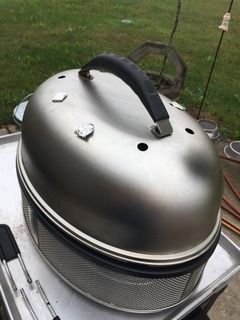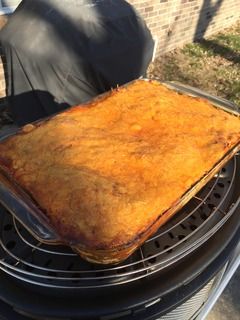 I cooked this casserole at about 245F degrees for about 75 minutes and removed it from the cooker.
You just gotta love the size of the Cobb Supreme as it will hold a 9X13" casserole dish which sure gives me some great choices on what to cook on the grill. This dish will easily feed 12 people.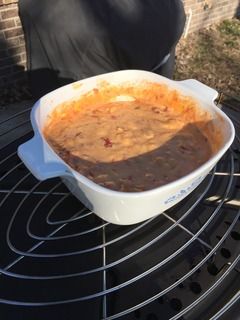 After I pulled the Tijuana Surprise off of the Supreme, I added my nacho dip and this finished up while my main course was cooling down.
Made 12 nice sized servings.
Doesn't that look good? It sure made a fine lunch.
I had hot stuff in the cheese sauce and then with the peppers on top, made a nice treat.
A fellow just gotta love a good Tex-Mex meal once in a while.