Here is a nice treat that can be done on about any cooker and I just tried it out on my Cobb Grill and it came out very good.
The ingredients are as follows and I did it in a 8" in diameter cake pan that is 3" deep.
1 pound of either hamburger, sausage, or other ground meat (cooked)
1 pound of pasta (cooked)
1 medium onion chopped
About 2 cups marinara or spaghetti sauce of some kind
1/2 cup ricotta cheese
2 TBL fresh minced flat-leaf parsley
3 large eggs
About 2/3 cup grated Parmesan
1 cup shredded mozzarella
Italian seasonings
I used the larger charcoal basket and loaded 18 all hardwood briquets for this bake.
I baked this treat using the dome extension on a raised standard grid in the Cobb. It took about 40 minutes to get it as done as I wanted (175 internal).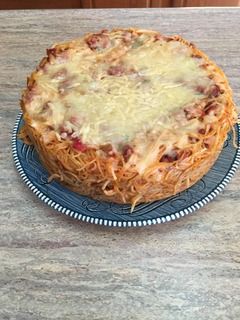 Just out of the cooker and pan cooling on the counter top.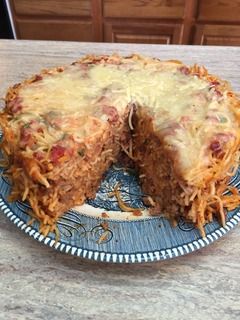 Cut it like you would cut a pie.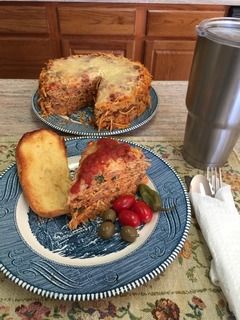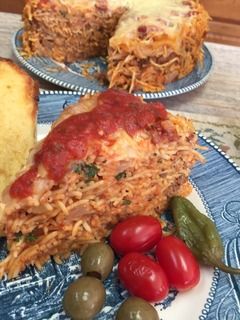 I like to serve this treat with some extra sauce over the top and a piece of garlic bread.
This is a great tasting treat and fairly easy to prepare.