Did this cook yesterday on the little Cobb Grill and it came out very well.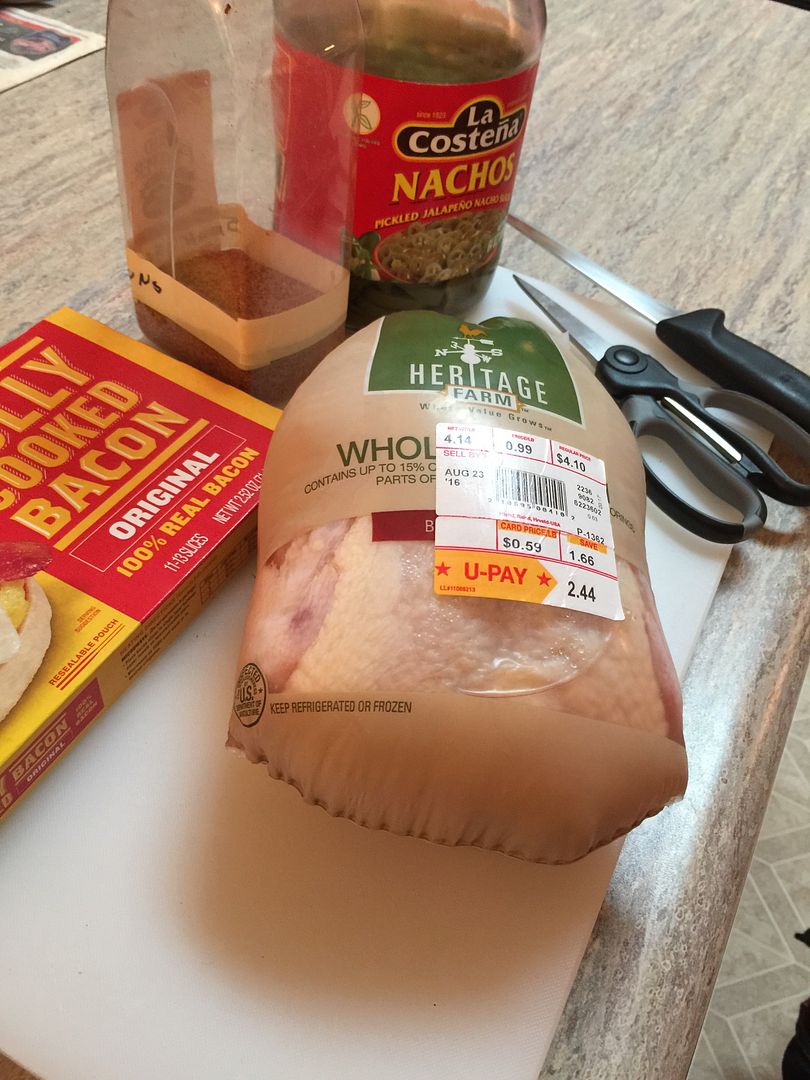 I started with a chicken that weighed a little over four pounds, a box of that great pre-cooked bacon, some jalapeno pepper slices, and my favorite chicken rub.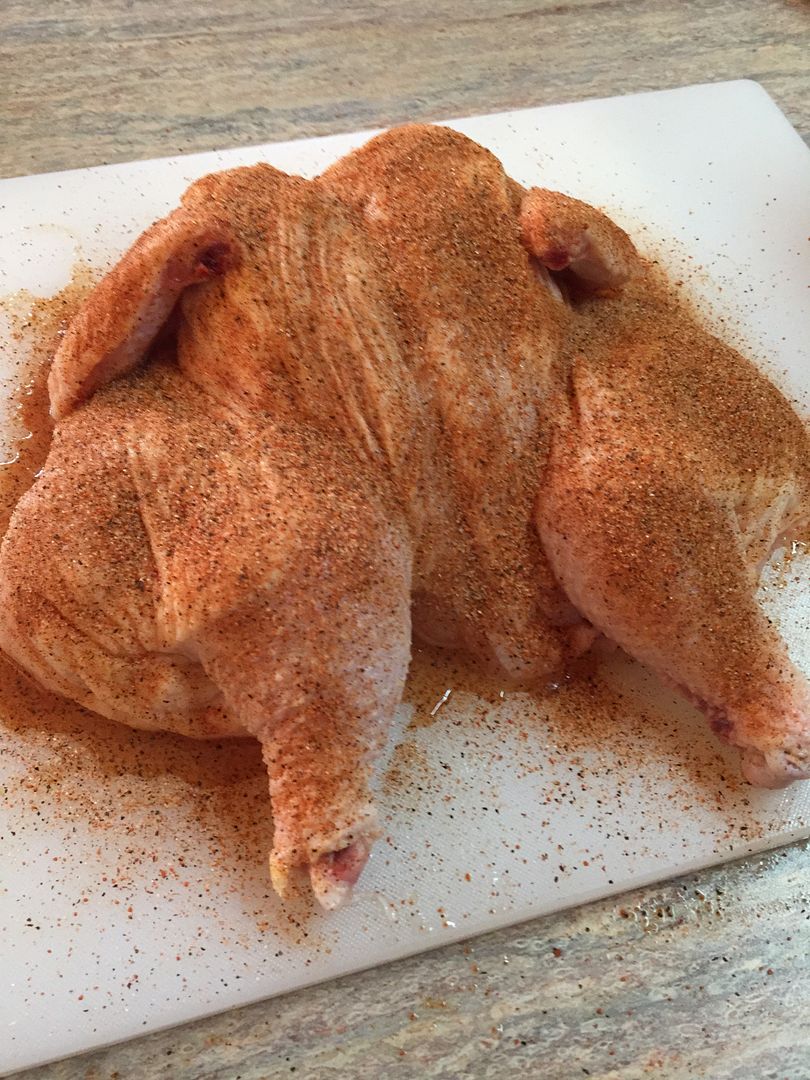 I spatchcocked the chicken by cutting the backbone out and then I trimmed off the two wing tips and then broke the keel bone so it would lay flat on the grill. Next step was to give it a good coat of rub on both sides and it was ready for the grill.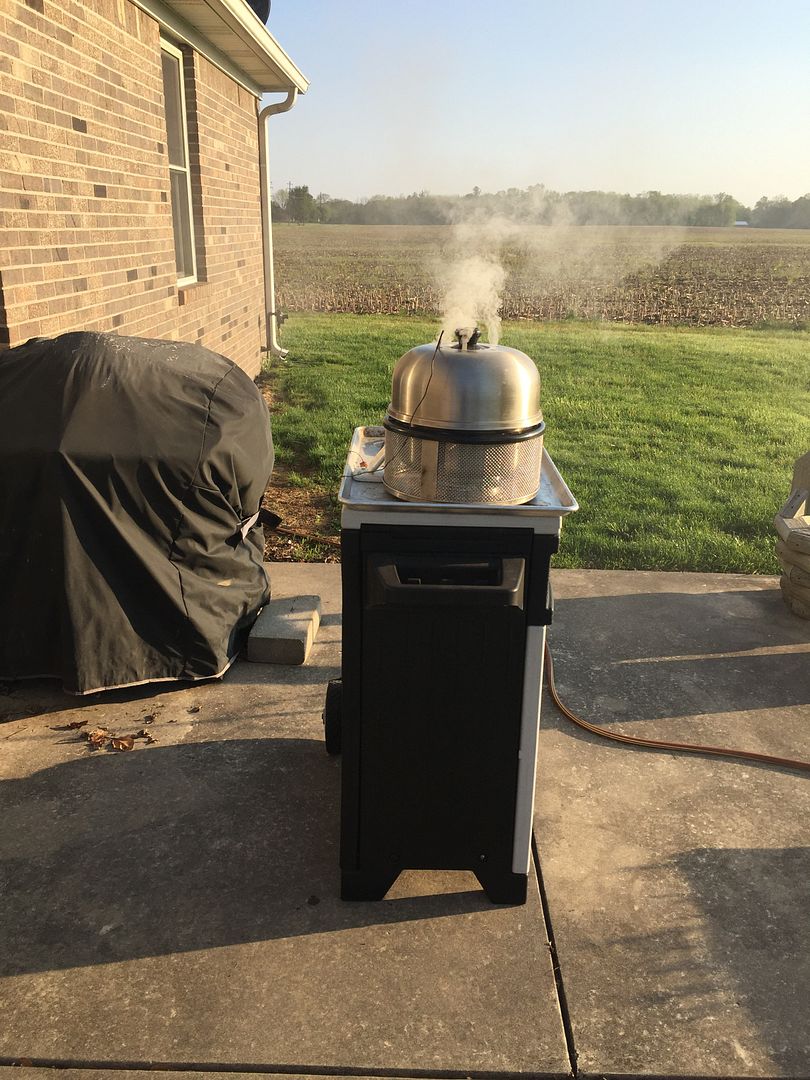 I fired the grill up using 13 all hardwood briquets and I made up a tinfoil pouch of JD chips for my smoke wood and just put them right on top of my ashed over briquets. Loaded the chicken and ran the cooker at about 275-320 degrees measured on the cooking grid. The cook took 55minutes to get my chicken to an internal of 170 degrees which was my finish temperature for this cook.
The chicken just before it came off of the grill. It was cooked skin side down thru out the whole cook to be sure that the skin held all the wonderful juices, moisture, flavor, and goodness inside the meat and not run out on the fire if I would have turned it to skin side up at any time during the cook.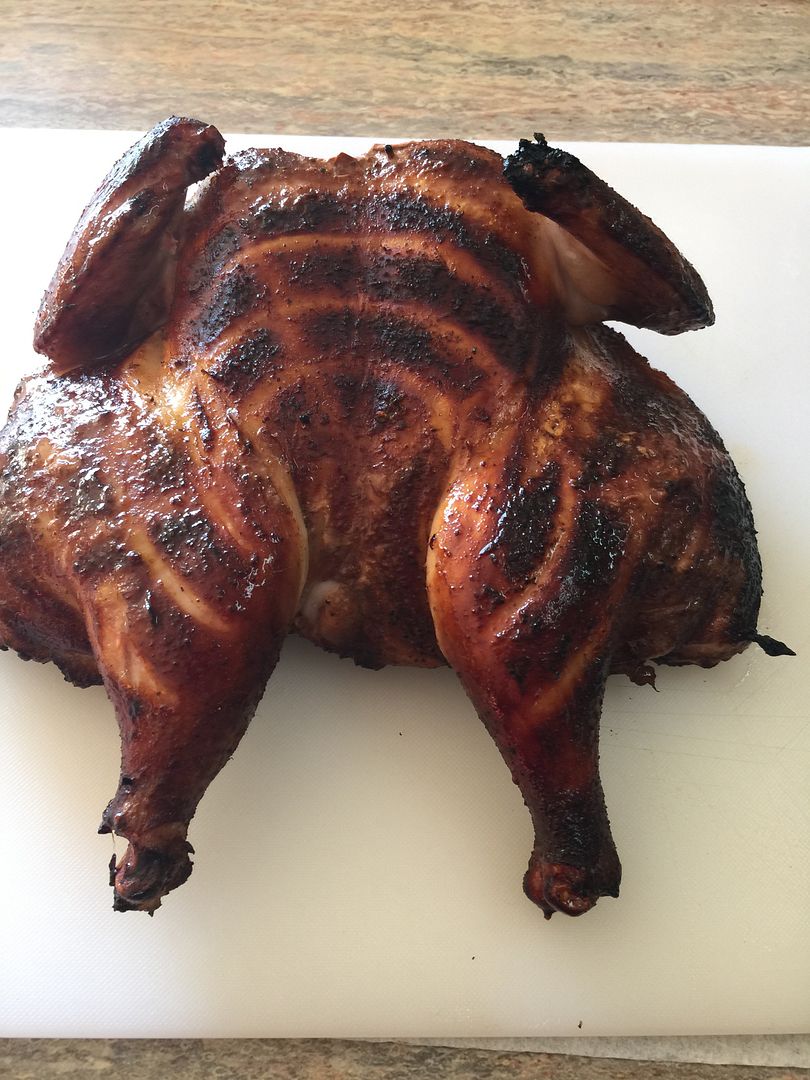 I let the chicken cool down for about 10 minutes and then I removed the skin for my next step in this process. I also pulled and chopped up my chicken at this time.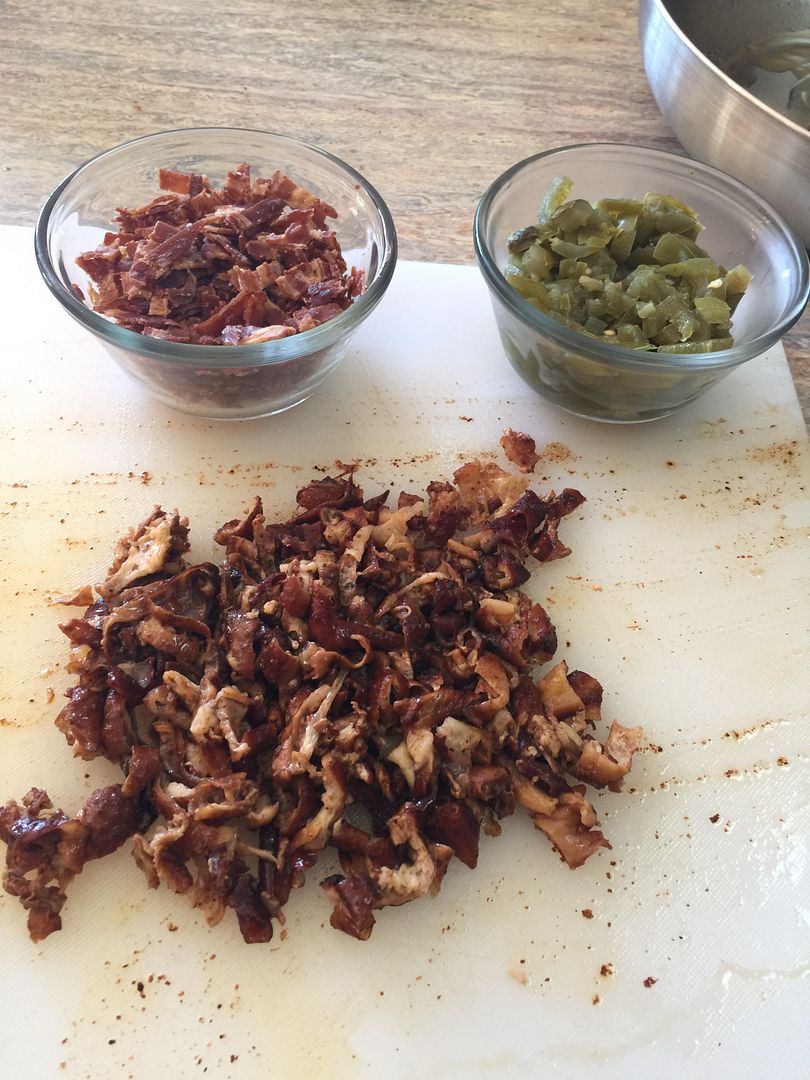 I chopped up the chicken skin into smaller pieces, did the same with my pre-cooked bacon, and then chopped up my jalopeno slices into smaller pieces.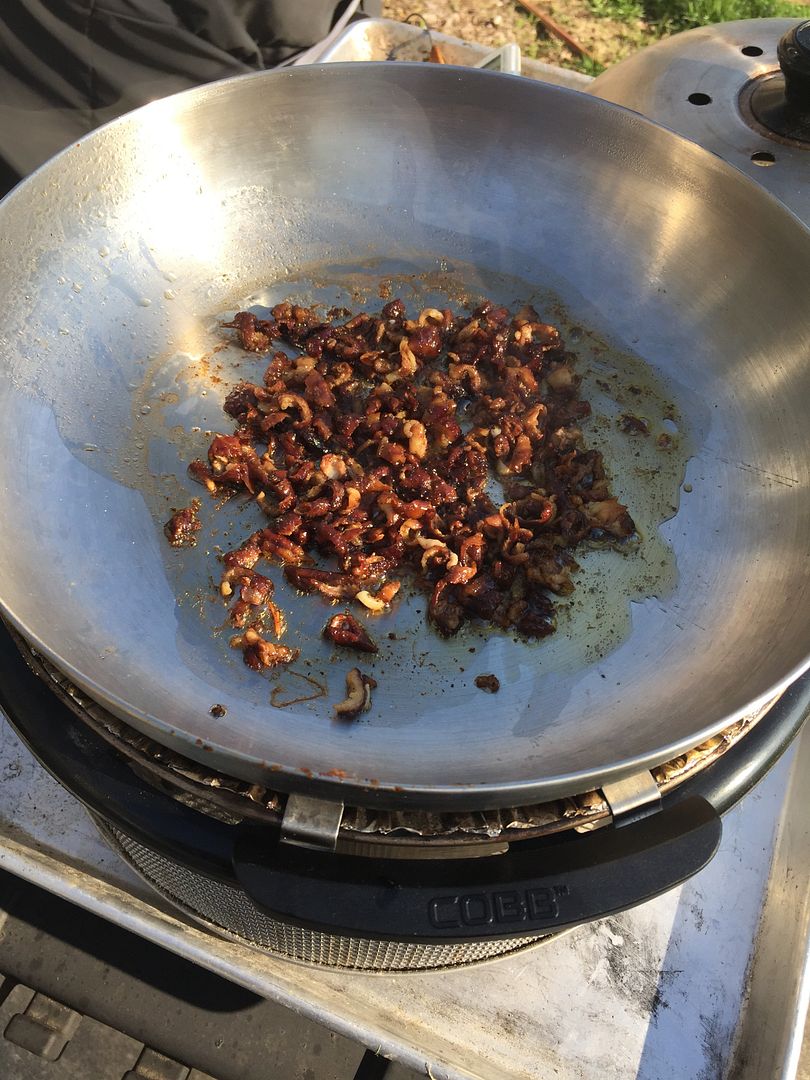 I added a little oil to my Cobb frying pan and put it back on my grill and loaded my chicken skin and fried it until it was slightly crispy.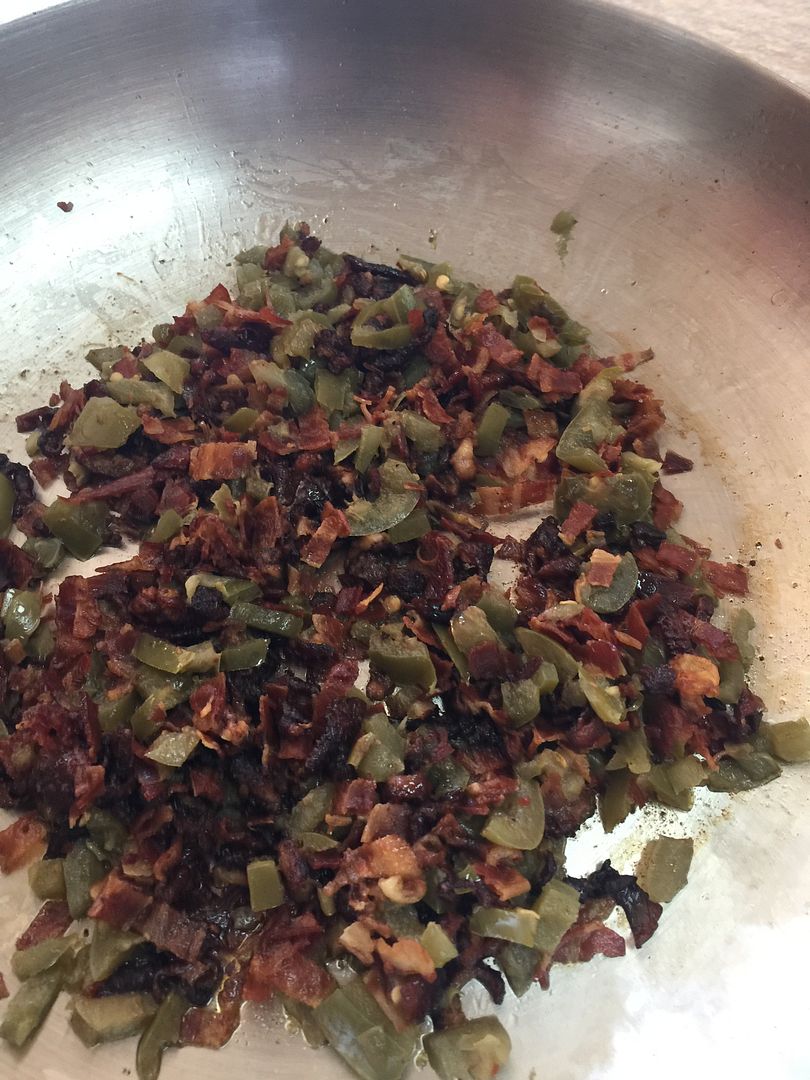 Next up was to add both the bacon and jalapeno peppers to the pan with the fried chicken skin and cook them a few minutes to get them as done as I wanted for my treat.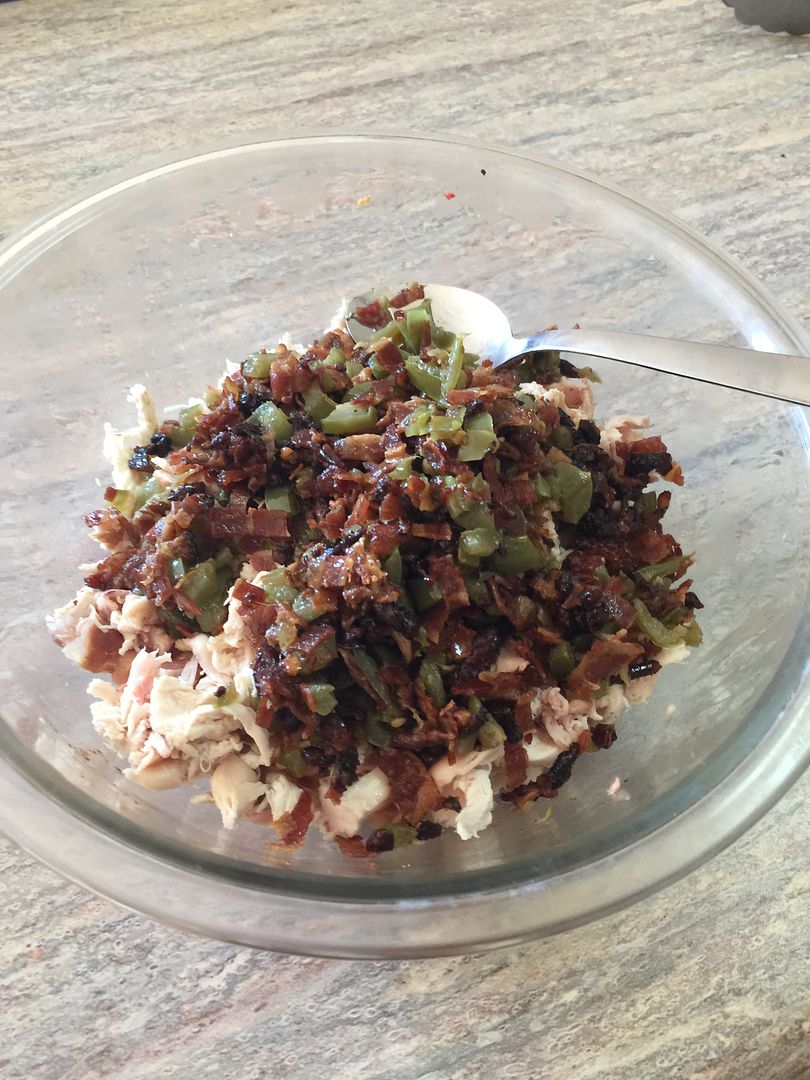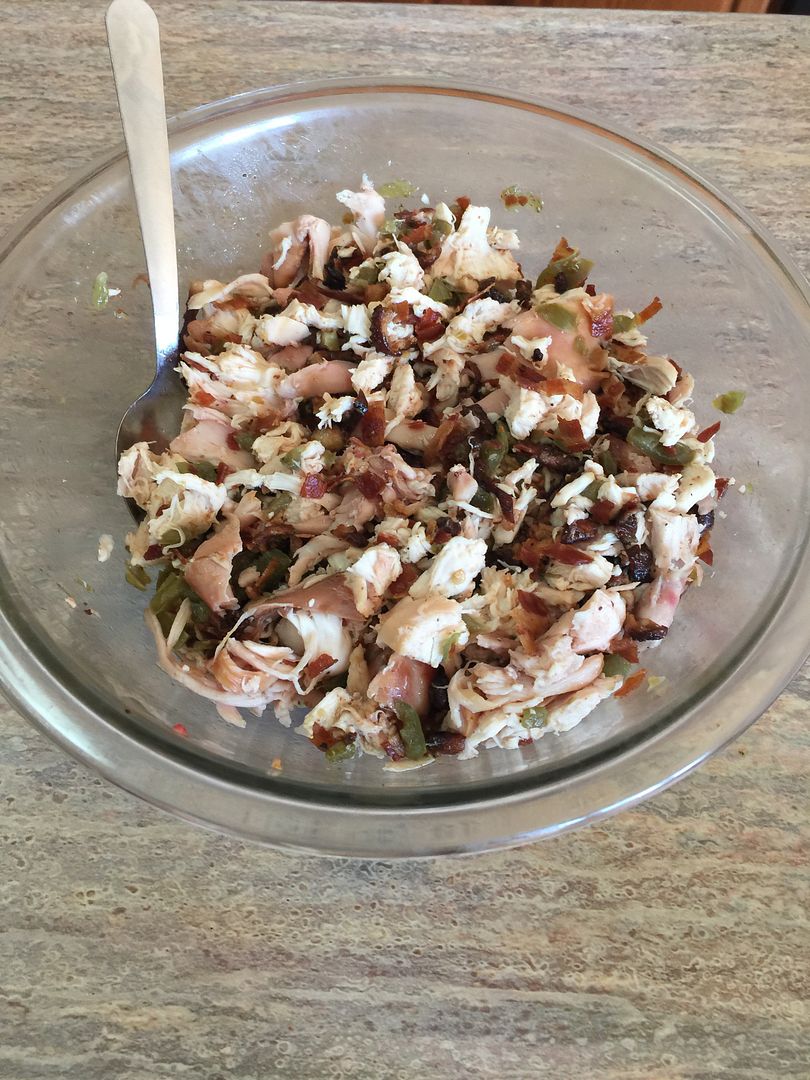 Poured my hot goodies right on top of my pulled chicken and then mixed it up for my sandwiches.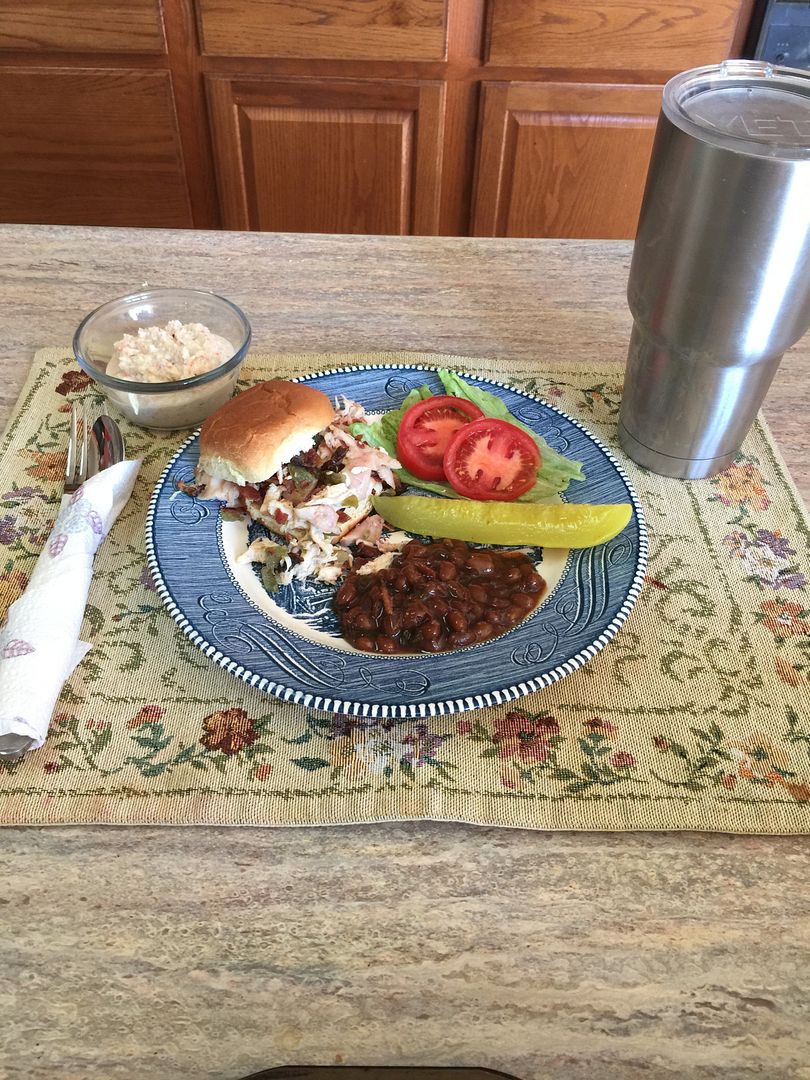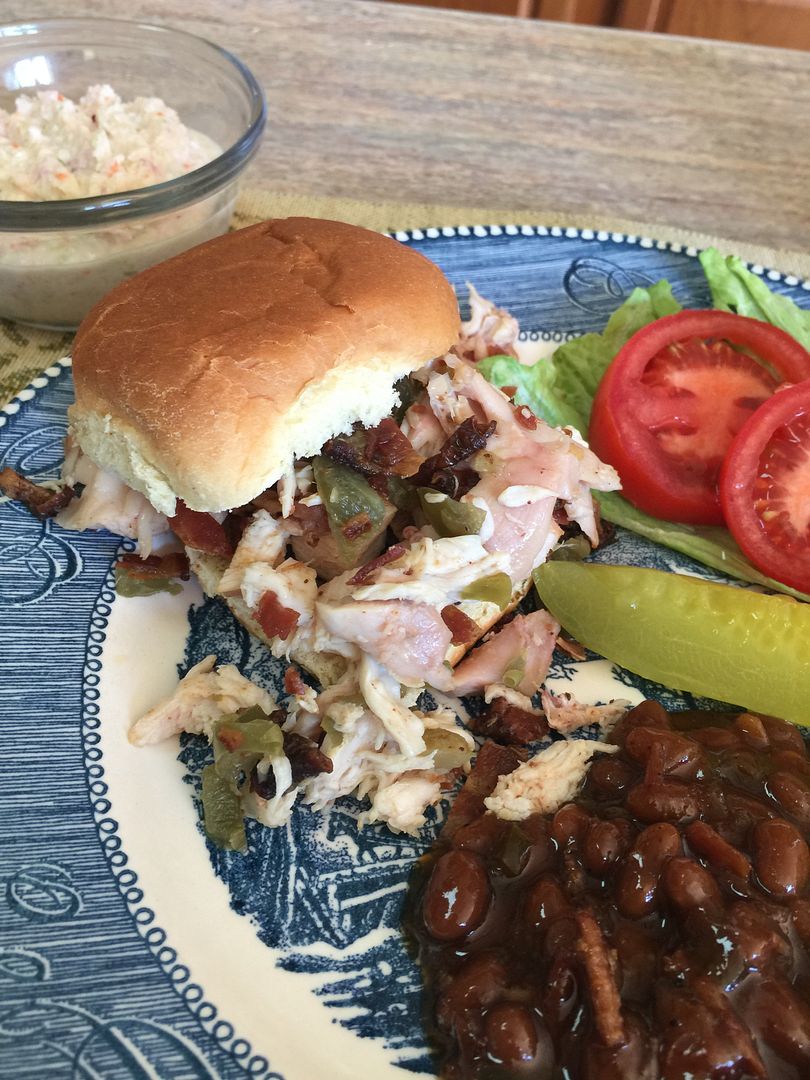 I made up a slider with my Kicked up chicken and added some veggies and a bowl of slaw and a big dip of pit beans and had a fine meal with my treat. The Bride thought it was a little too hot to suit her but she did eat most of her sandwich anyway.