This appetizer cook / bake was done on my Cobb Grill. Idea from a recipe I saw on the web.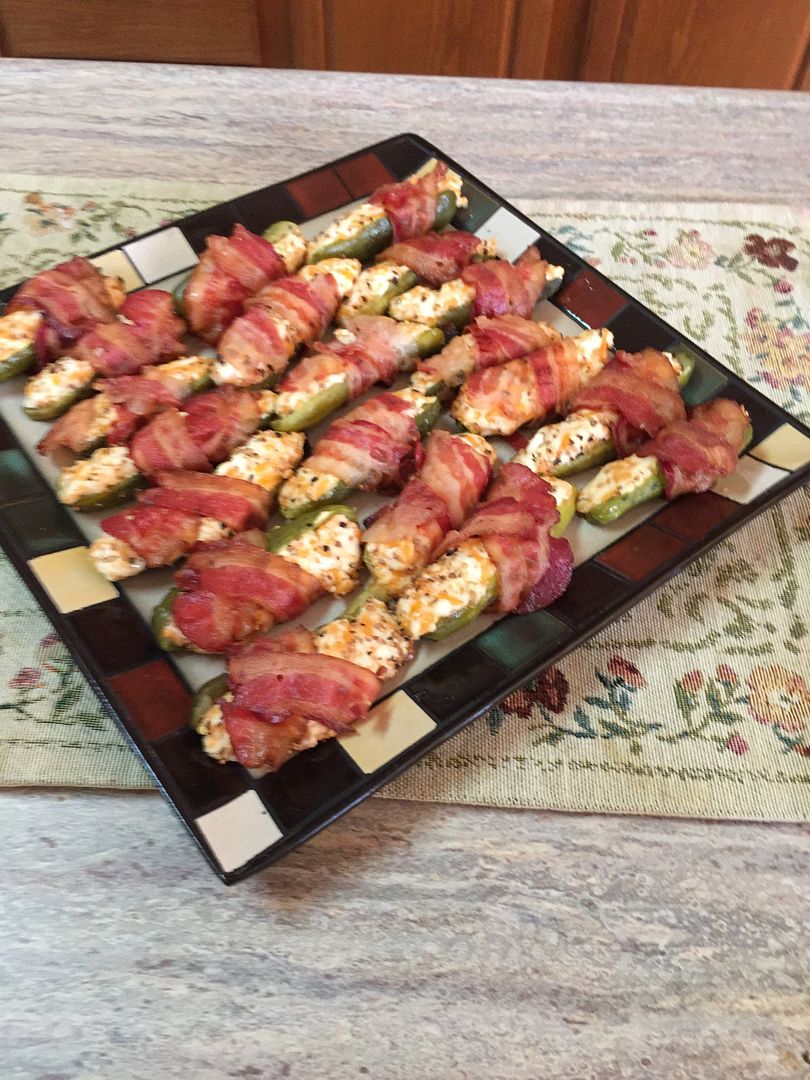 Dish as ready for serving.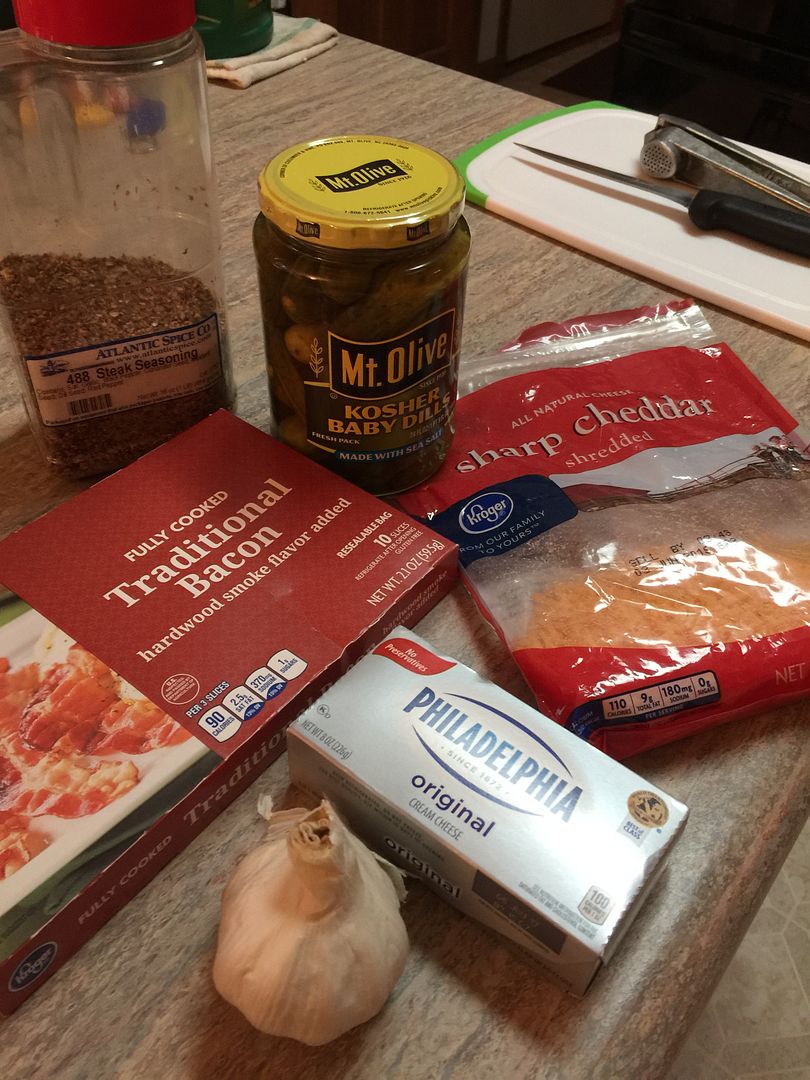 Ingredients:
About 10-12 Baby Dill Pickles
1 block of cream cheese
1-1/2 c shredded sharp cheddar
1 clove of garlic
1 slice of pre-cooked bacon for each piece
Rub of your choice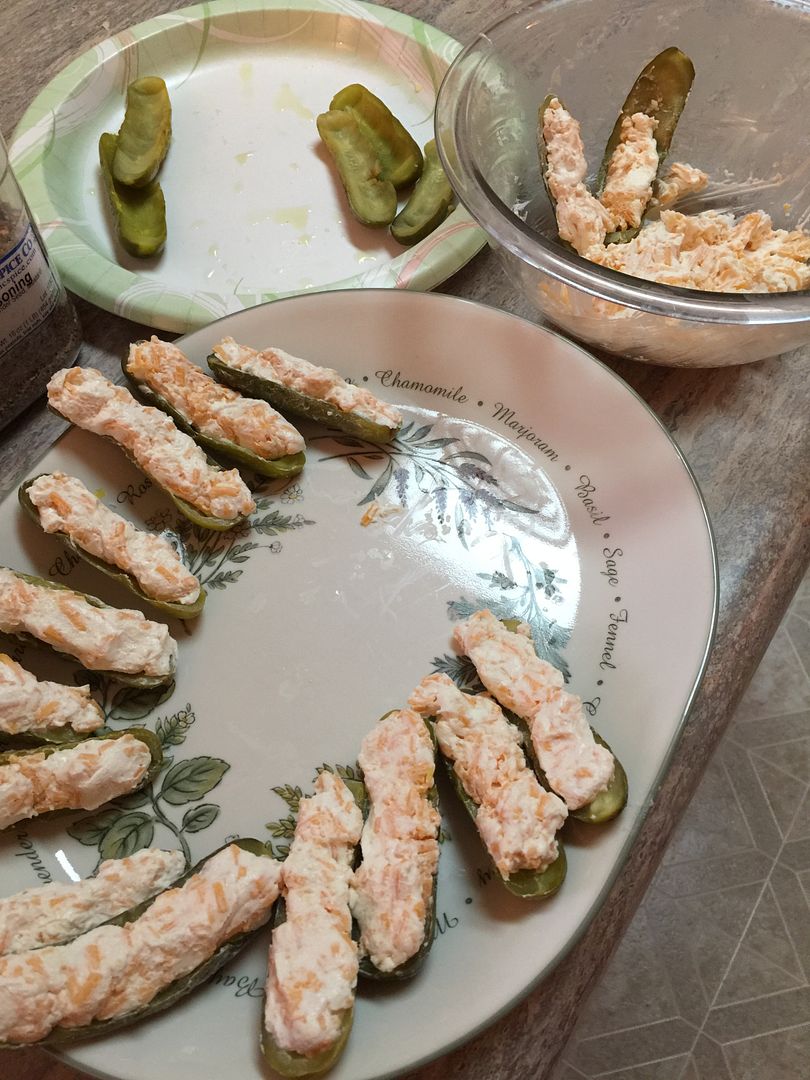 I used a mellon baller to scoop out the centers of the halved pickles. Mixed all the ingredients except the rub in a bowl. Stuffed them and sprinkled on some rub and then wrapped them in bacon and used a toothpick to hold the bacon on each piece.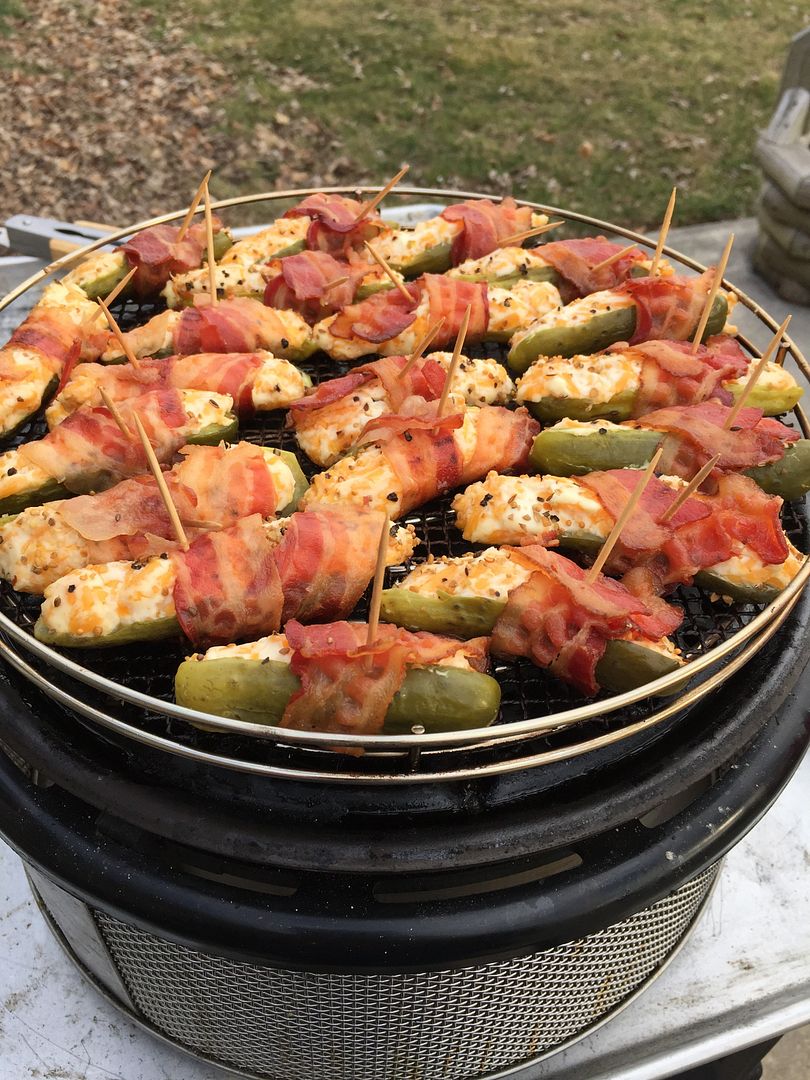 I baked them for about 35 minutes and this picture is just before they came off of the cooker.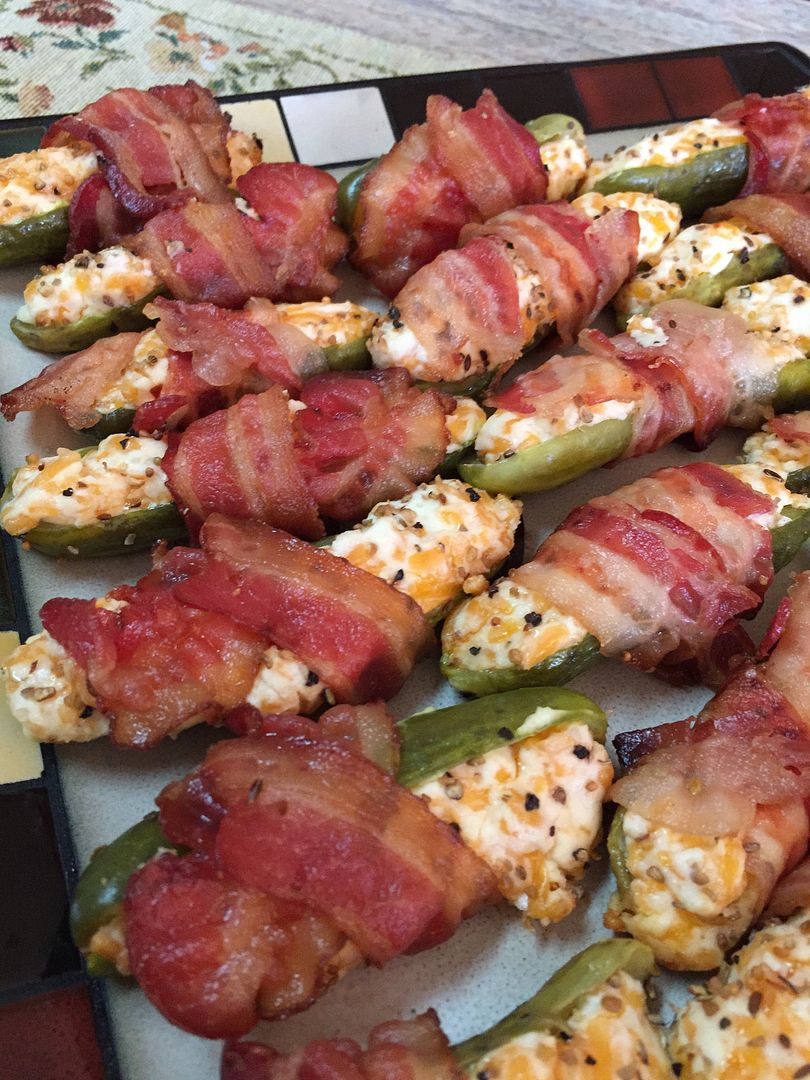 These things are great!!