Lady of the house spotted beef ribs at a supermarket and impulse bought. Her heart was in the right place, but after looking at them I knew what I wanted to do with them. I smoked them with mesquite, seasoned two with S&P for off the grate eats, and the rest I seasoned heavily with a mix of Mexican chili powders, Mexican oregano and flour. When done I sliced the meat off the bone and cooked them again in a stew of beans and tomatoes and onions. The pic of the plate is rib chili beans with a cheesy egg omelette on a tortilla with home made chili sauce. The S&P ribs were, as expected, tasty but we chewed for ages despite it coming clean off the bone. This is a good and recommended save!
8 ribs
420g can beans
420g can diced tomatoes
1 onion, diced
Cup corn Kernels
Bell peppers diced
oil
TBs Hatch chili powder
2 tsp cumin seeds ground
1 tsp Mex Oregano powder
2 tsp each of Guijilla, de Arbol, Ancho and Habanero powders
Salt
Flour
Rub ribs with neutral cooking oil and mix chili seasonings with a few TBS of flour and salt well. Then coat the ribs well.
Smoke ribs till just done, cool and cut meat into chunks once off the bone.
In a pot, simmer diced onions until they are translucent, you can add bell peppers then if you are using them.
Then add rib meat and beans and tomatoes, stir a little. Add half a cup of water. After half an hour add corn kernels, and simmer until the meat is tender and she is done.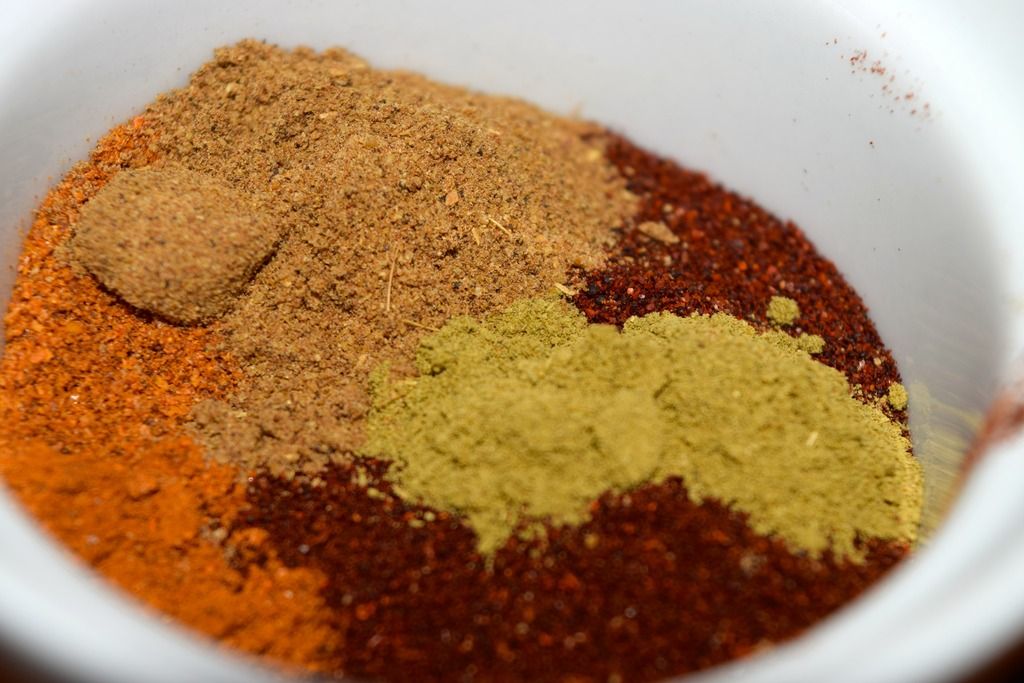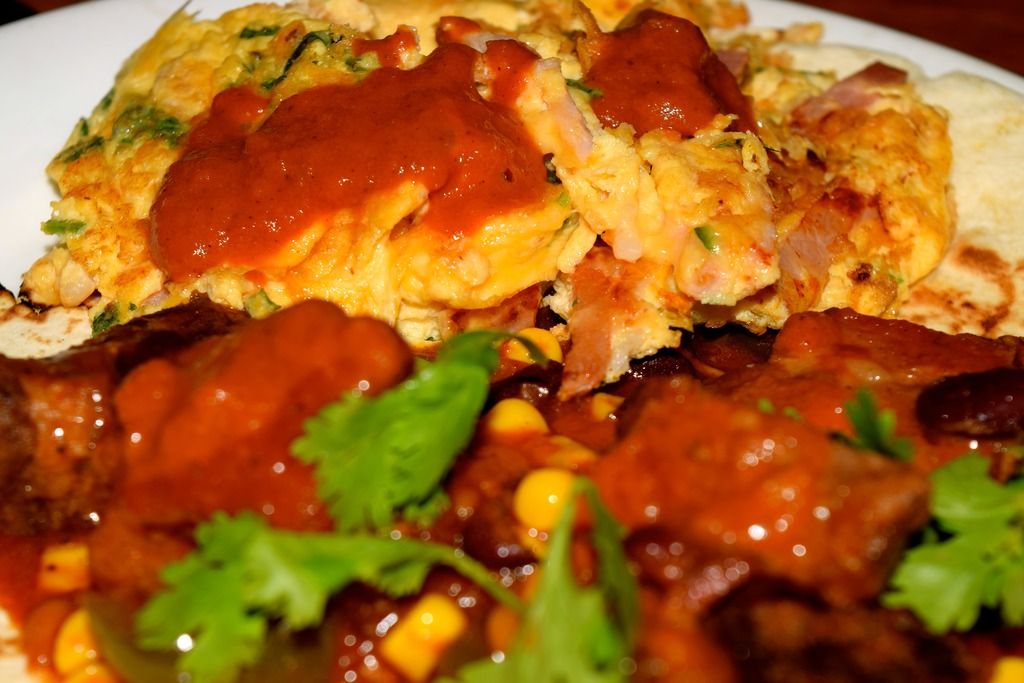 The flour helps thicken, this was hella tasty!
I served it on a tortilla with a cheesy omelette!
Tasty and really easy rescue!
Thanks guys!