Got the chance finally to do some cooking and had a great time of it. Three nights in a row.
Friday was a day off to look after the little cherubs and I found a pack of diced lamb in the fridge. Eldest son was away so the easy on the spice rule didn't apply.
Xinjiang lamb skewers. Heavy on the chilli flakes, szechuan pepper and ground peppr, some cumin, garlic and ginger. Cooked on the gasser because there wasn't enough cooking to warrant charcoal.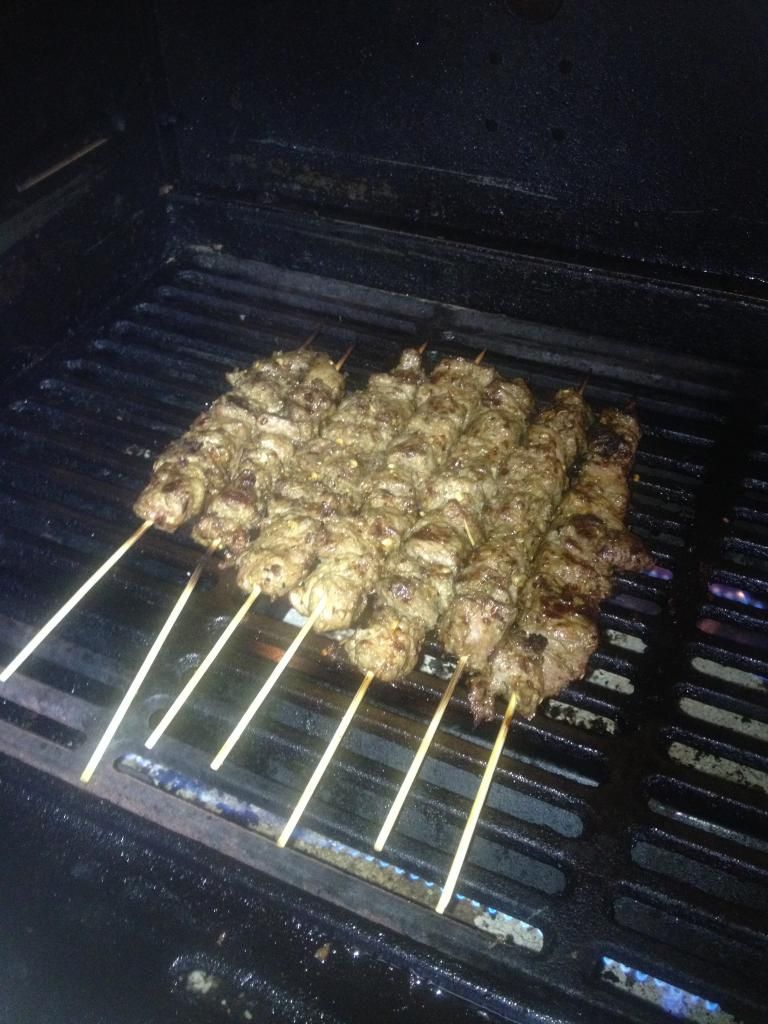 Made up a batch of fried rice and it was a great feed.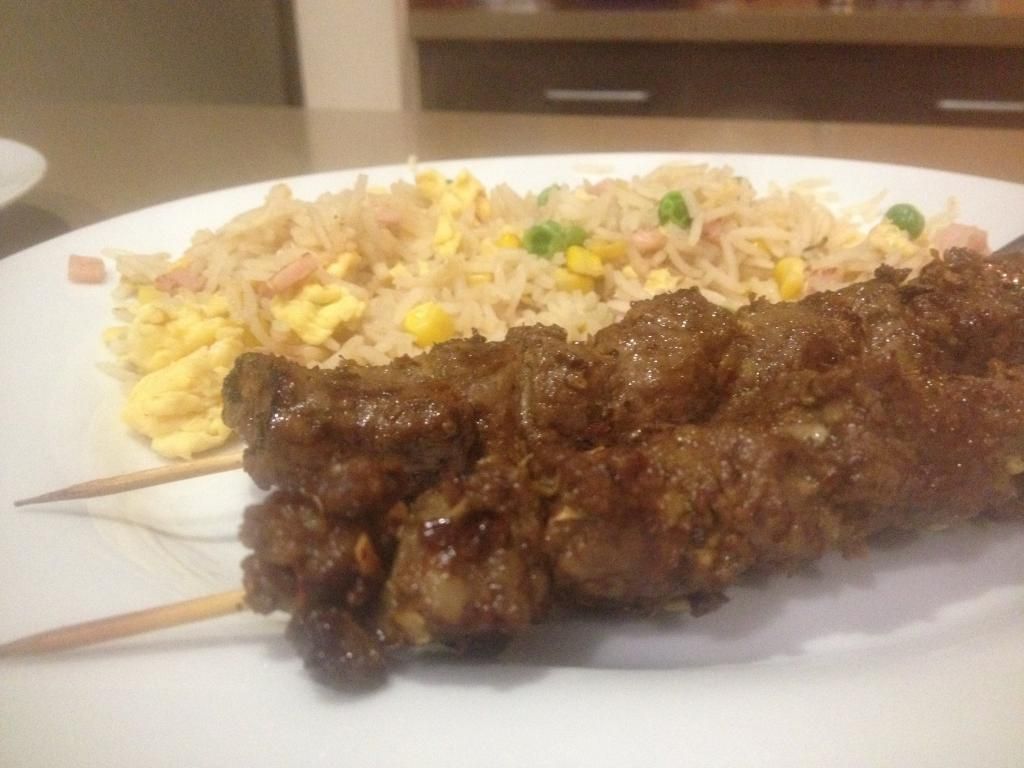 Saturday the big one was home and the twins were away so it was medium spicy. My take on Cambodian Black Pepper chicken.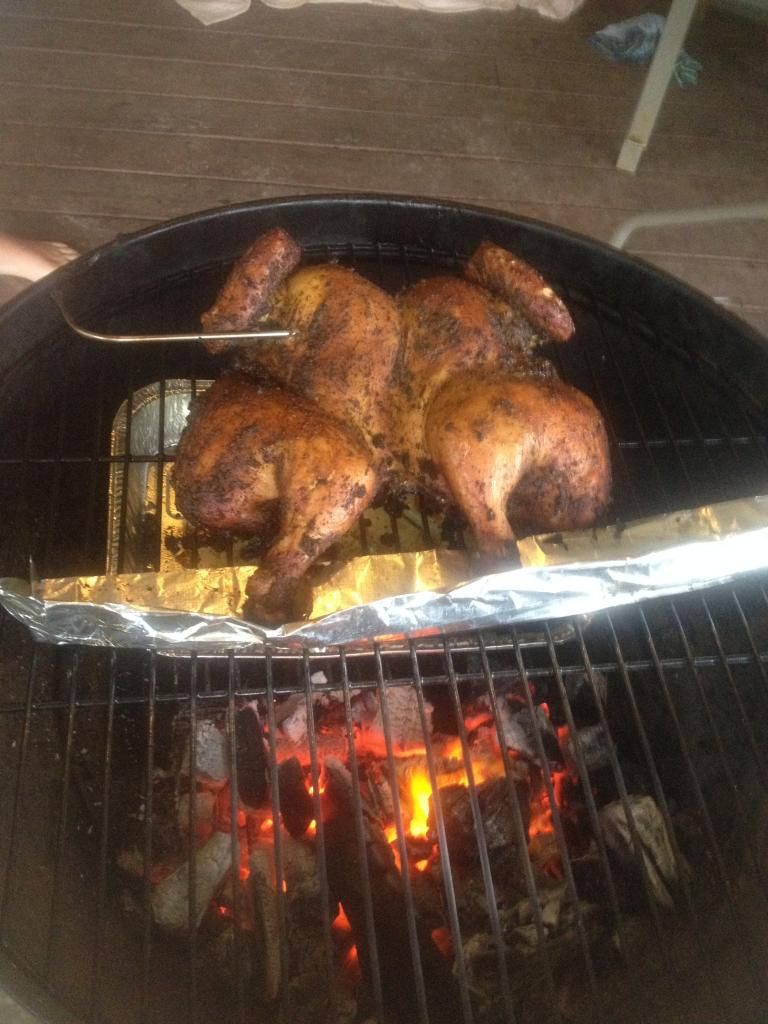 Left over fried rice saved me a heap of time.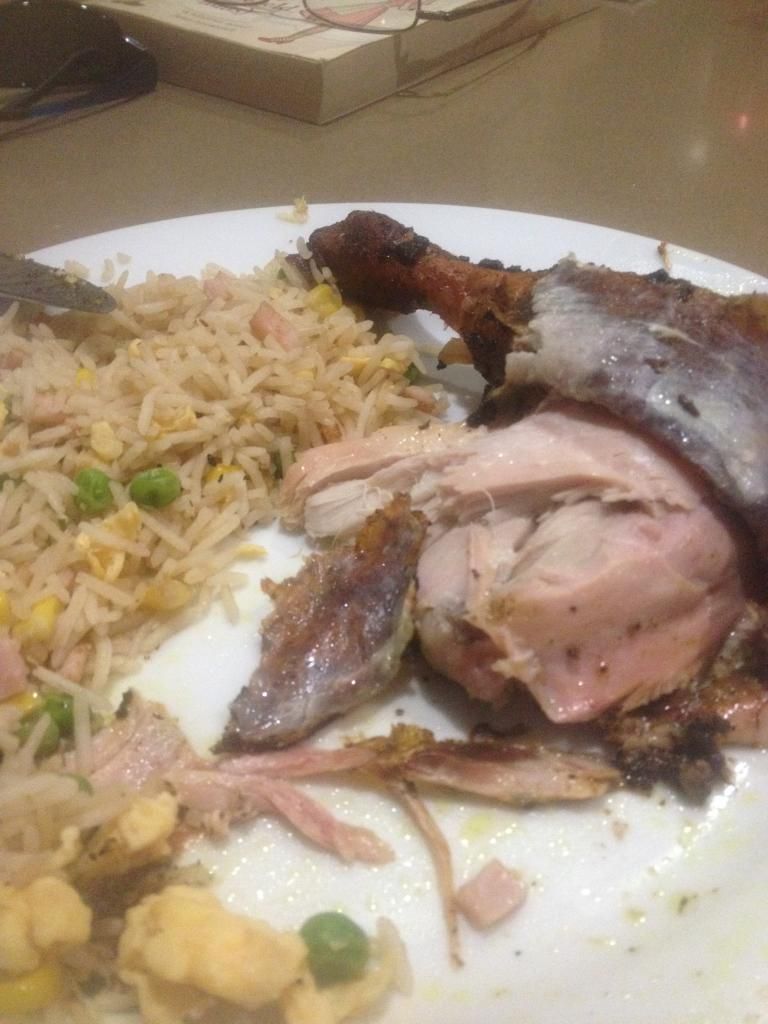 Sunday I tried something new and something I've done before. Beef roast covered in magic dust and into the kettle, nothing new there and I tried something from a book I got for my birthday. Hot Smoked Potatoes.
Rubbed spuds with olive oil, salt and pepper and into the kettle for a bit over an hour, with a big banksia nut for lots of smokiness.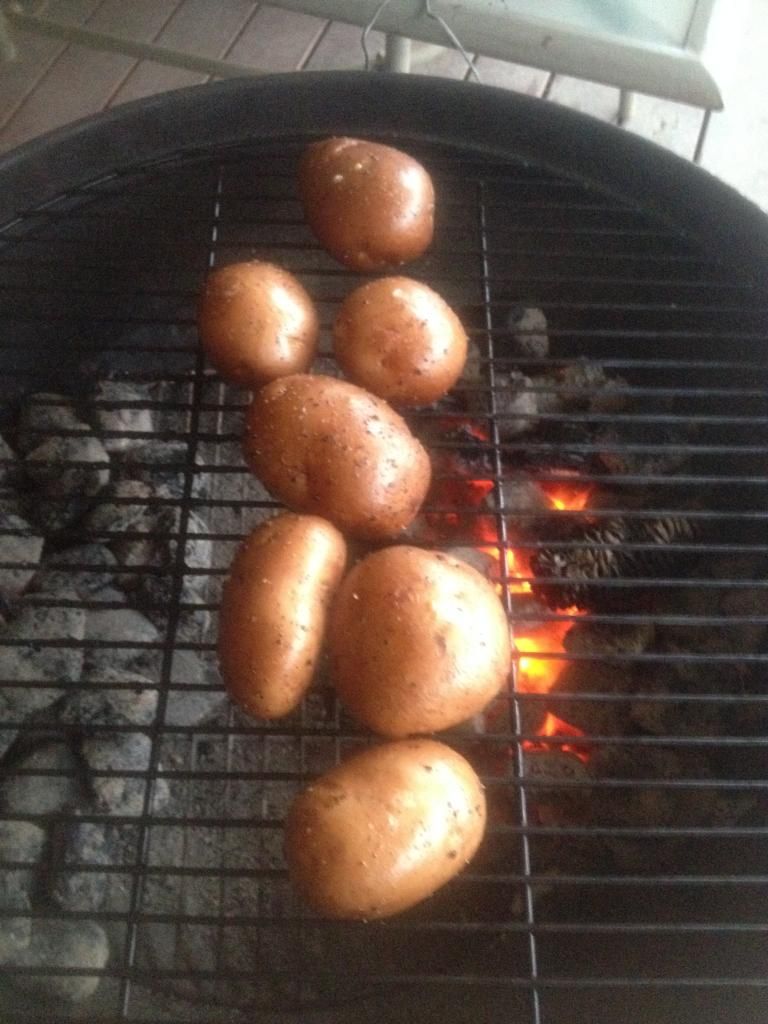 Split in half once cooked and sour cream added to the centre with some chopped chives. Served with the roast beef and salad.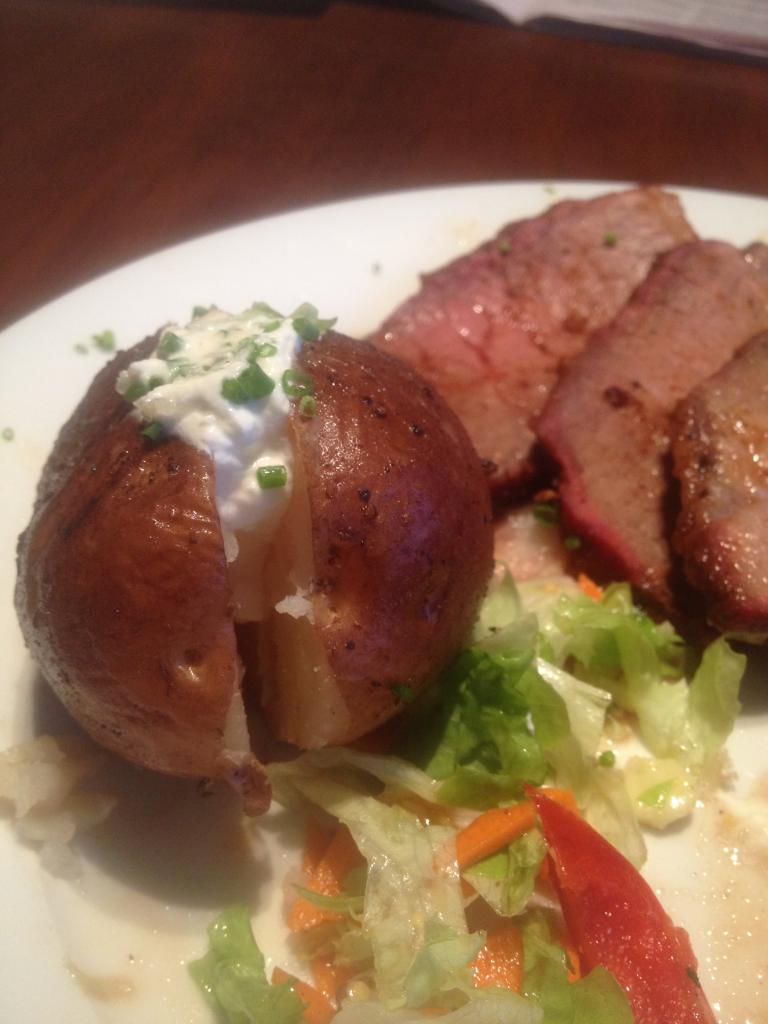 Of course, I'm away with work for a few days and leaving all the left overs for the family. But there's always next weekend.