My local butcher cut this for me today and getting ready to put in a brine for a low and slow on my saffire roughly 7 KG in weight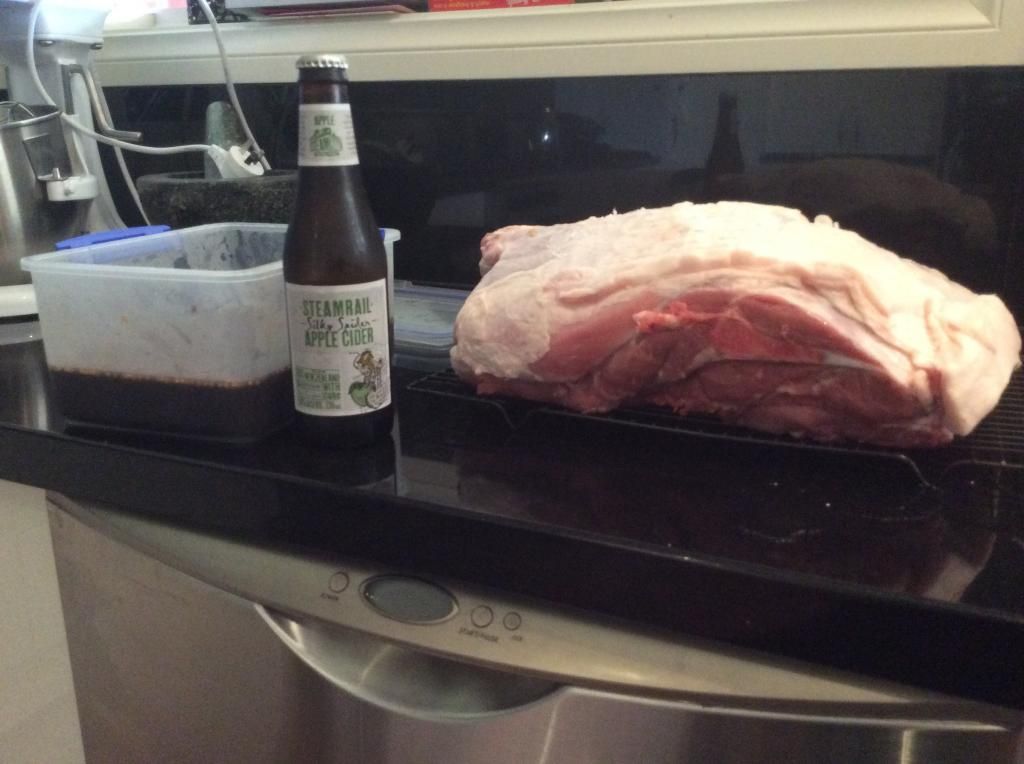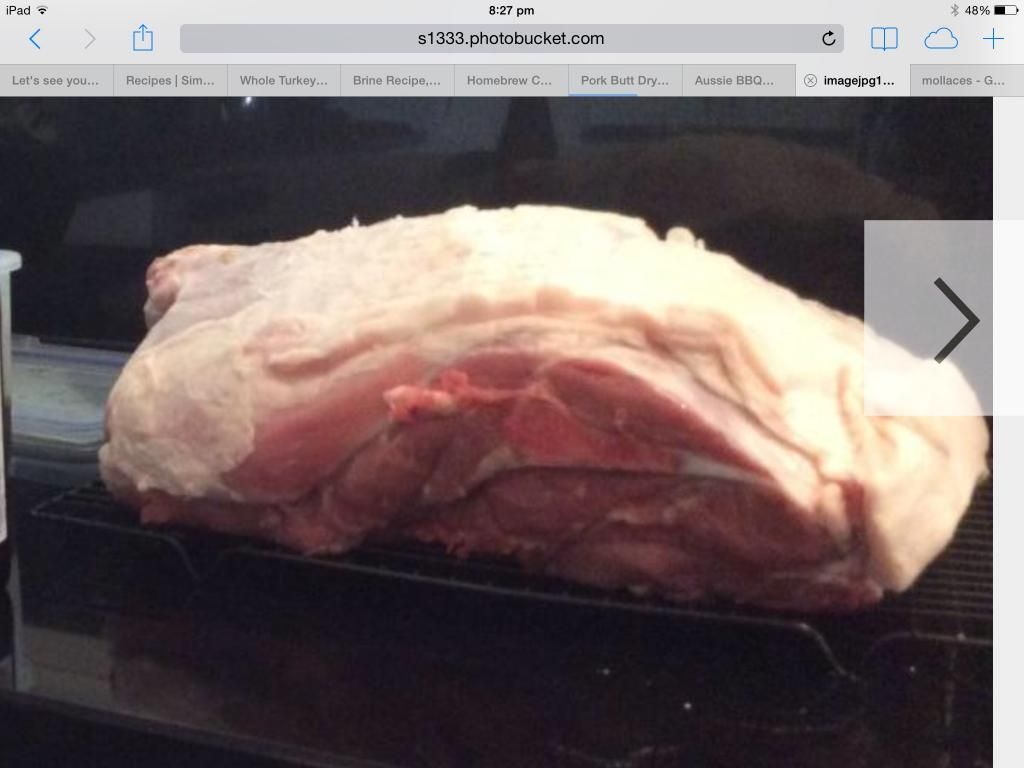 My brine in a concentrated form which I prepared yesterday , toasted all my aromatics, dissolved the salt , sugar , and mollaces , added some cider as we'll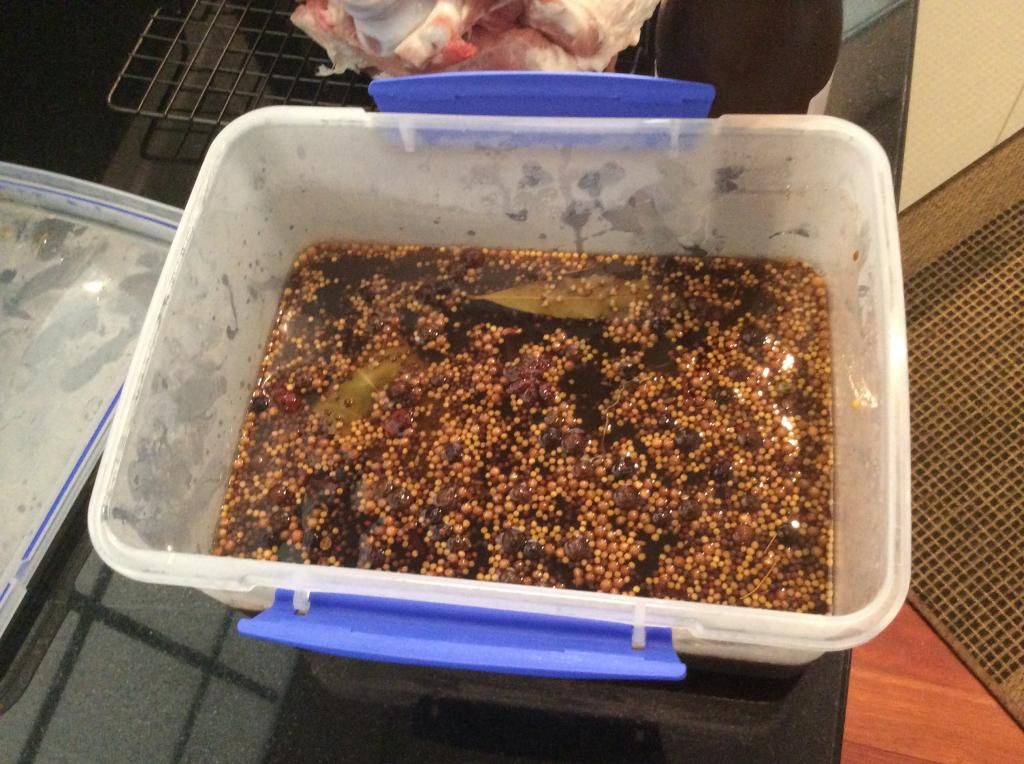 And in bucket ready to go in the fridge till tomorrow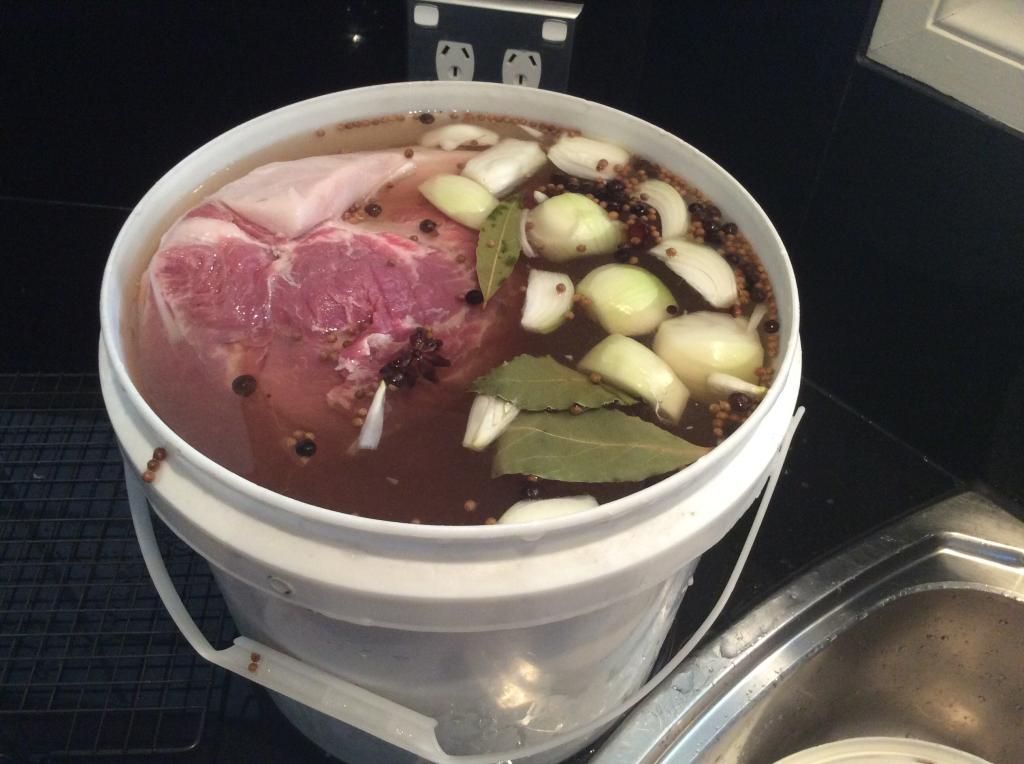 Will put it on tomorrow night with some apple wood for a light smoke as I have the kids around and they aren't fond of a heavy smoke. Now to get a rub going .
Will post pictures as it goes
Question . Fat cap up or fat cap down ??