The last time I did Beef Ribs the way Chris had described, they tasted great. But I didn't remove the membrane. I couldn't find it at the time.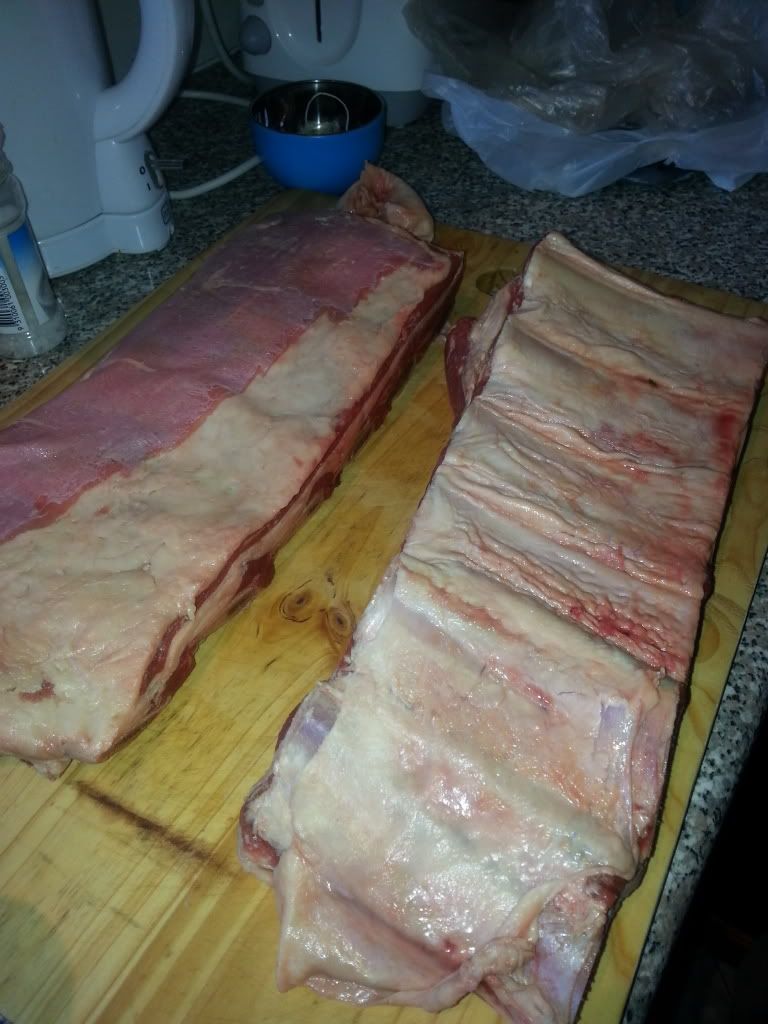 I had the butcher cut them in half to make life easier. Although I've never seen anyone cook a full rack. Maybe next time.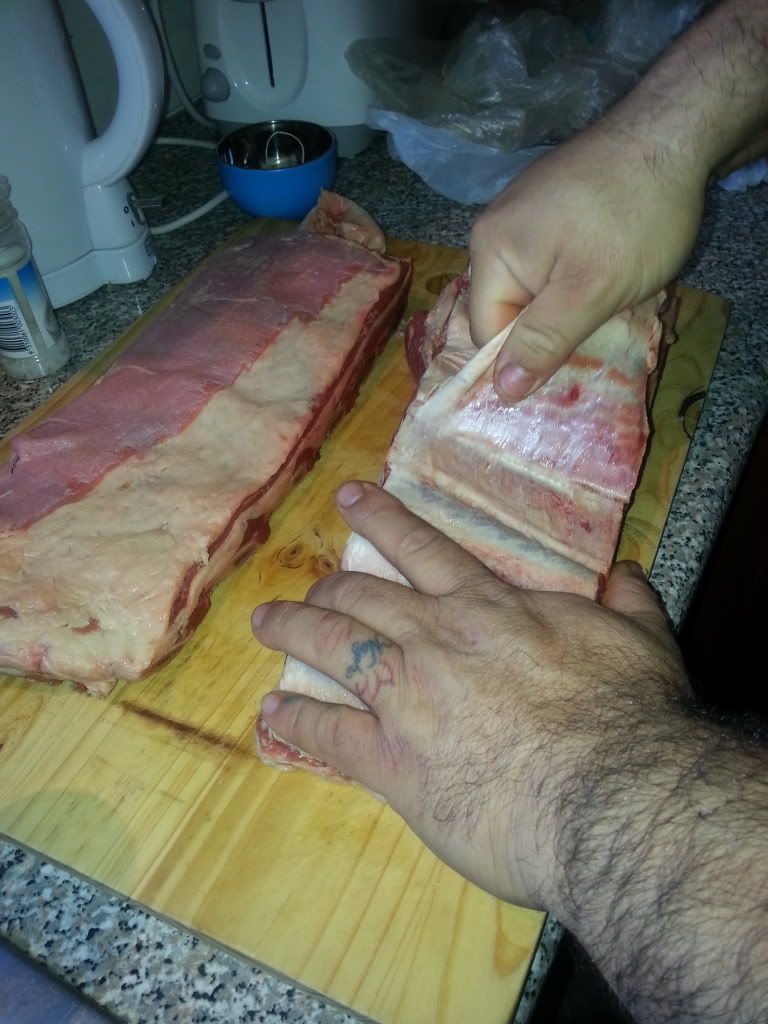 I found that membrane and made sure it was gone. Now that I know what to look for, it will be easy.
Rubbed it down with a salt and pepper rub, which had a some cardamon pods toasted in there with it.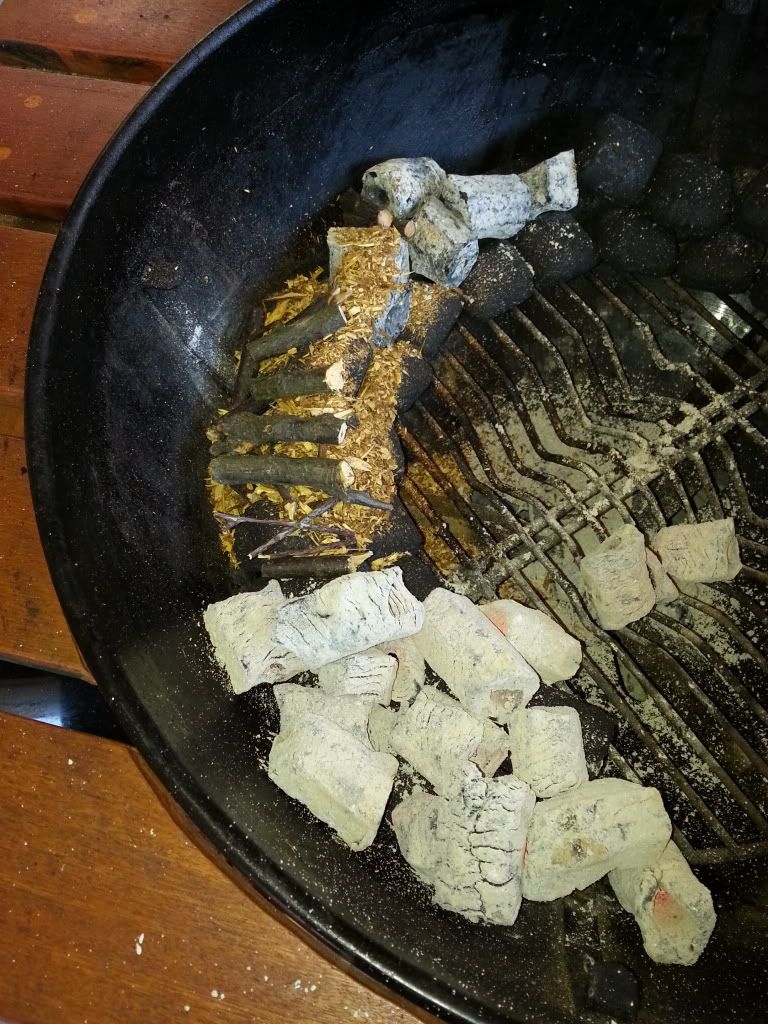 I used the4 trusty old snake method with a bit of plum wood and sawdust. No, they aren't lit beads in the middle but older ones that were still good to go.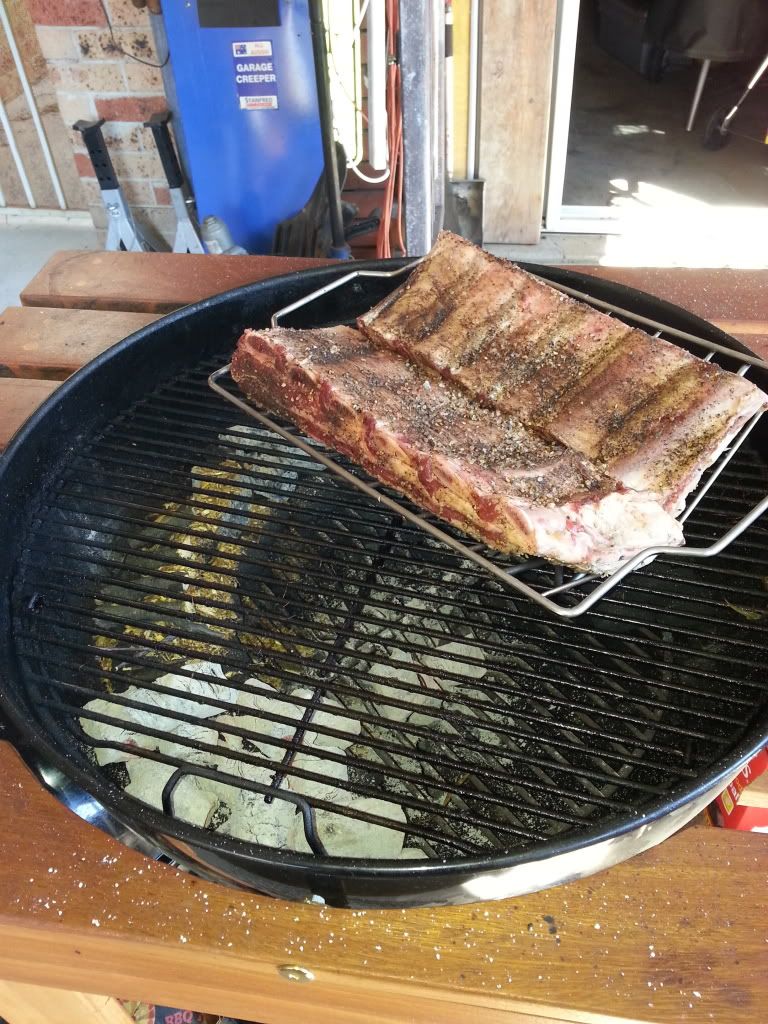 And the rack goes on at about 10:30.
I had a quick peek at about 15:00 and it was coming along nicely.
At about that time is when I put the vegies on the second kettle.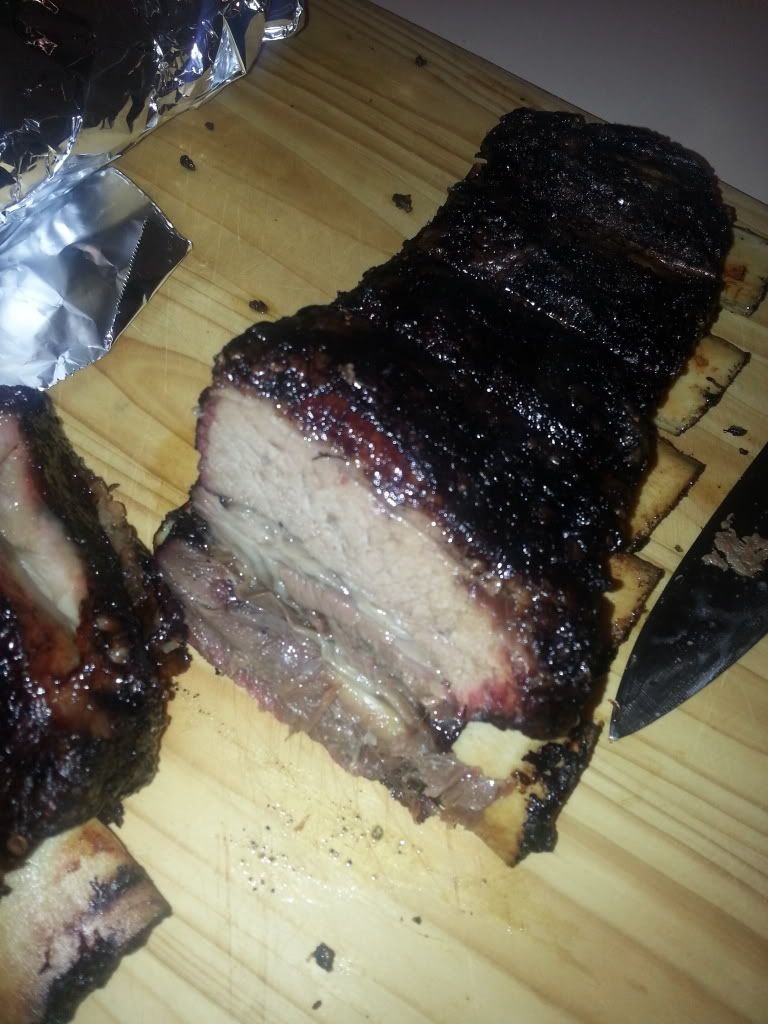 Success!