Hi guys,
just thought I'd share about my new stainless steel pizza oven I bought as part of my outdoor kitchen project. We bought the pizza oven on eBay for a great price and it was delivered the very next day, fantastic service and good communication, spoke to the seller over the phone a few times. Here's a pic of the outdoor kitchen, looking to the right you can see the pizza oven.
EDIT:
for those that like the whole kitchen/area there's a thread here on it, click!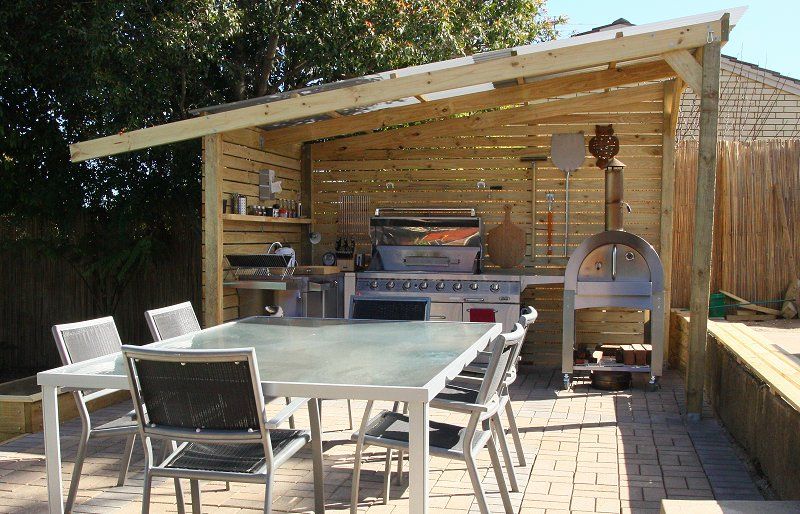 Here's a side photo, you can also see there's a small ash draw at the rear for easy clean ups
It is a heavy bugger to say the least, anyways it came on a boxed pallet and you open it up. Put the lower shelf/stand together and then just lift the top up onto the stand (with some help from others as it's well over 100kg) and that's it your done. It also came with a stainless steel pizza peel, cutter and pizza slice. It's quite a large size inside and if your brave/quick enough I'm sure you could do 2 to 4 pizza's at a time but I'm happy doing them one at a time
.
Takes about 30-45mins to heat up and it can get very hot, we had temps of over 700c degrees in there when warming up. I've not taken many photos of what we've been cooking yet as it's been dark out there and once stuff is cooked we wanted to eat it lol, not stand around looking at it and taking pics. We did a awesome slow cooked beef roast in it the other day as well, man you have to love potato's cooked in a wood oven.
Anyway, back to pizza lol.
Here we are all fired up
The floor temps were a bit hot so I left the oven open for a while and till temps come down to under 400c, I like 300c-350c.
Taking a floor temp reading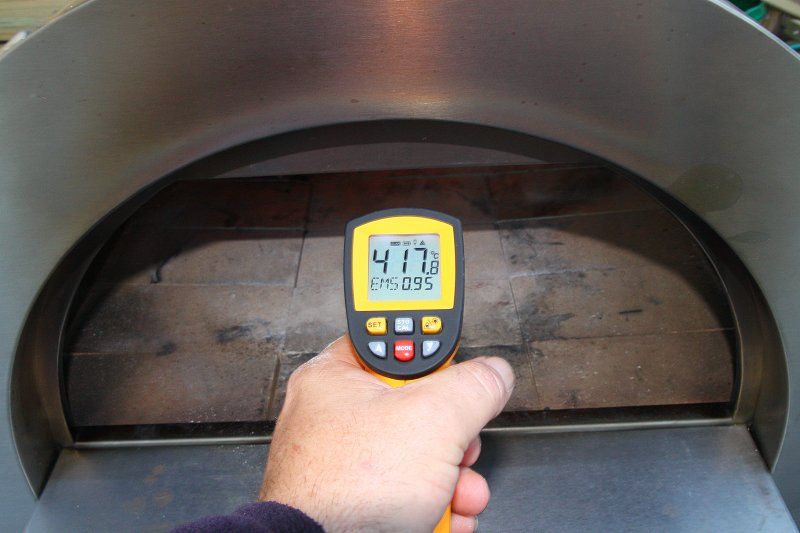 Bah, stuff waiting longer, throw a pizza in already.
Damn, don't walk away to get a beer...there's no time for that with 2 min pizza's lol....Damn that ovens HOT...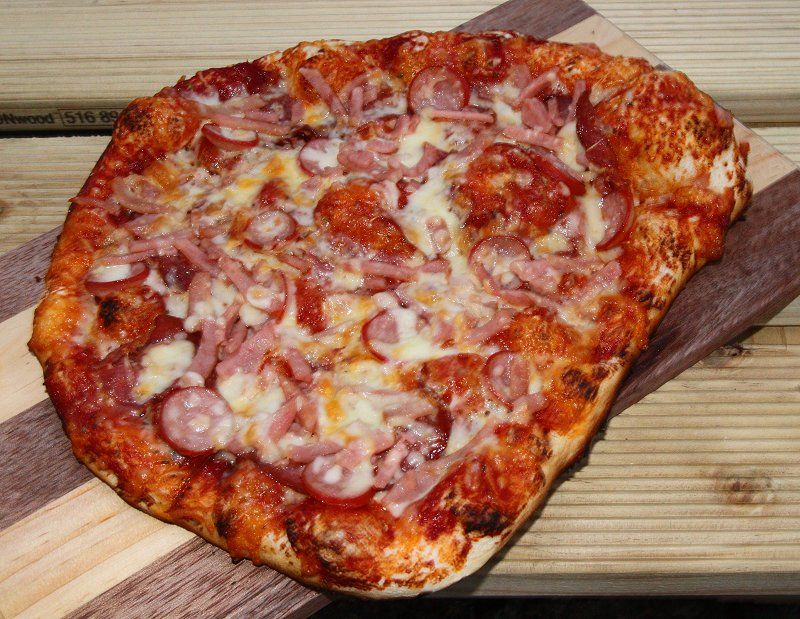 First ones just a basic meat job for the kids....no photos of ours as by the time we'd been drooling over the kids pizza's while cooking them when ours was done it we just ATE! lol. Will try for more photos as we do more and as I get lights set-up.