Hello Everyone,
I thought I would post up an instructional step by step on how I make (the world's best pizza dough) using a recipe from Ken Forkish with what is regarded as the worlds best pizza flour from Antico Molino Caputo, Chefs Tippo "00" Pizzeria Flour.
I have been making pizza's in a wood fired oven for more than 3 years now and experimented with many recipes and types of flour, this is by far the best recipe and the best for 2 very clear and simple reasons:
1: Hydration - % mixture of water to flour. Ken Forkish from Ken's Artisan Bakery has won numerous awards for his bread and pizza making skills, his single point of difference to most recipes is to use a higher % of water and to have a longer fermentation period, which develops a more complex flavour profile and makes the dough lighter and extremely easy to work with.
2: Flour - Using Antico Molino Caputo Flour. Do a google search and see what everyone who owns a wood fired oven is using, the strong user base, loyalty and proven results position this flour, with no real equal. The flavour is superb and it is rare that a real pizza restaurant can offer anything comparable to what I can achieve at home with my wood fired pizza oven.
Obviously, this recipe is best for use in a wood fired pizza oven, however I am sure you can use it in a Komado, Weber or even Pellet Cooker, Hector has been using this recipe in his Komado Komodo and he has been enjoying some fantastic pizza.
As you long as to stick to the recipe and the 2 guiding principles of the type of flour and the % hydration you will be fine. You will note that many pizza dough recipes are using only 50-60% hydration, I think this is why this recipe is so good in terms of flavour, but also so easy to work with when you forming your dough ball into a pizza base.
It is important that you do not rush the process and never be rough or aggressive with the dough, never overwork it as it will come out thick and chewy and won't be as stretchable and easy to work with.
Be patient and be gentle and you will be well rewarded. (plenty of jokes here).
Step #1: Prepare the flour, water and yeast (All measurements must be done by weight and not volume, I use a simple countertop scale (just like a drug dealer would use to divide up his stash):
Flour - As stated above I use Antico Molino Caputo Pizzeria Tippo "00" Chefs Flour, I buy it in a 25kg bag from the Lakes Deli in Taylors Lakes for around $50, it is not found in many places due to the cost, but your local deli may be able to order it in for you.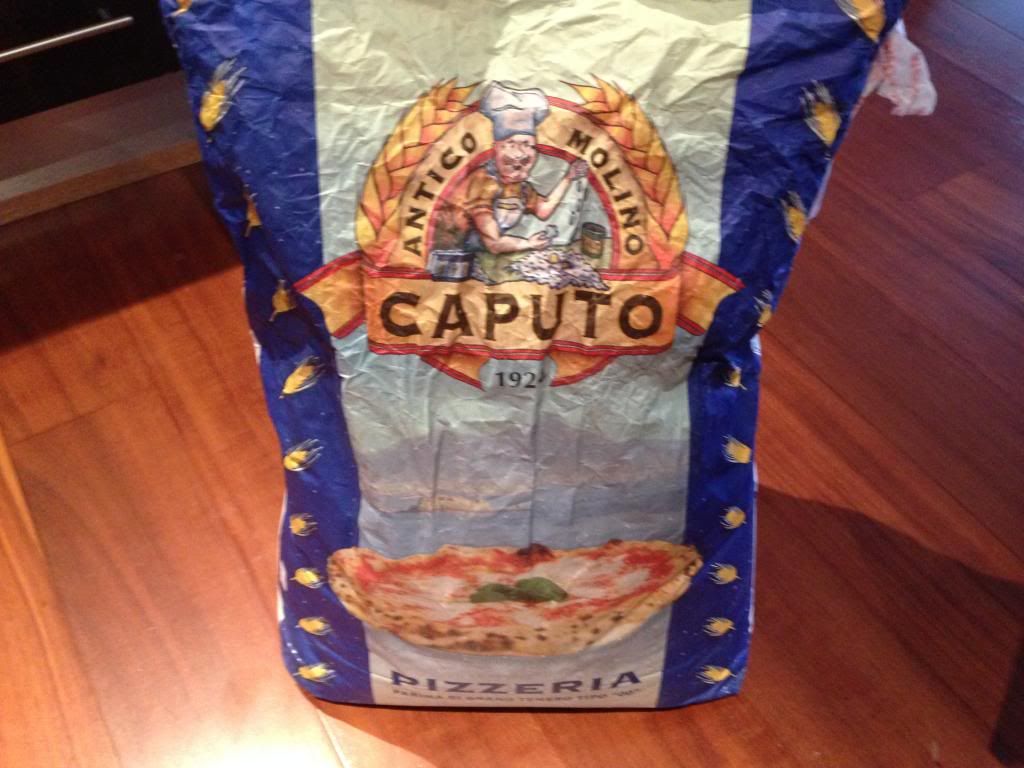 1: Measure out 1,000g of flour and place in a separate bowl (I have been using some Kirkland NSF certified Stainless Steel bowls from Costco, these come in a set of 5 and have a rubber base and a easy seal lid, very hygienic and very easy to clean.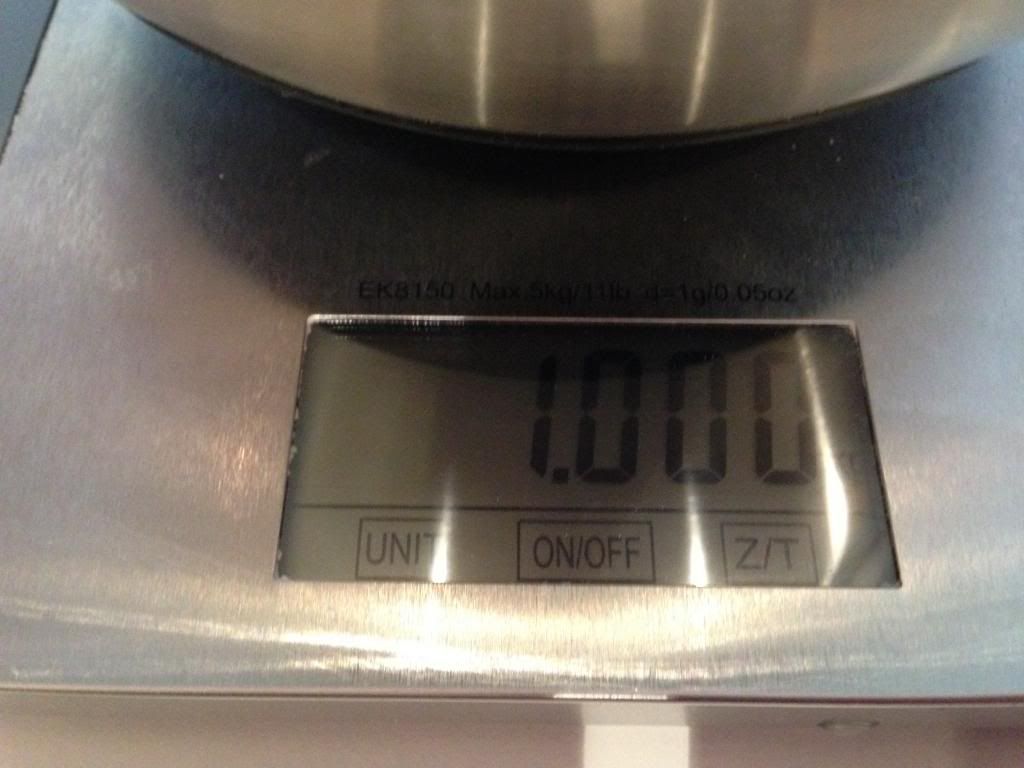 2: Then measure out 700g of water, the water must be between 90F to 95F, again use a scale to measure by weight and use a thermometer to check the temperature. It is important to get the temperature right as this will affect the fermentation and stickiness of the dough.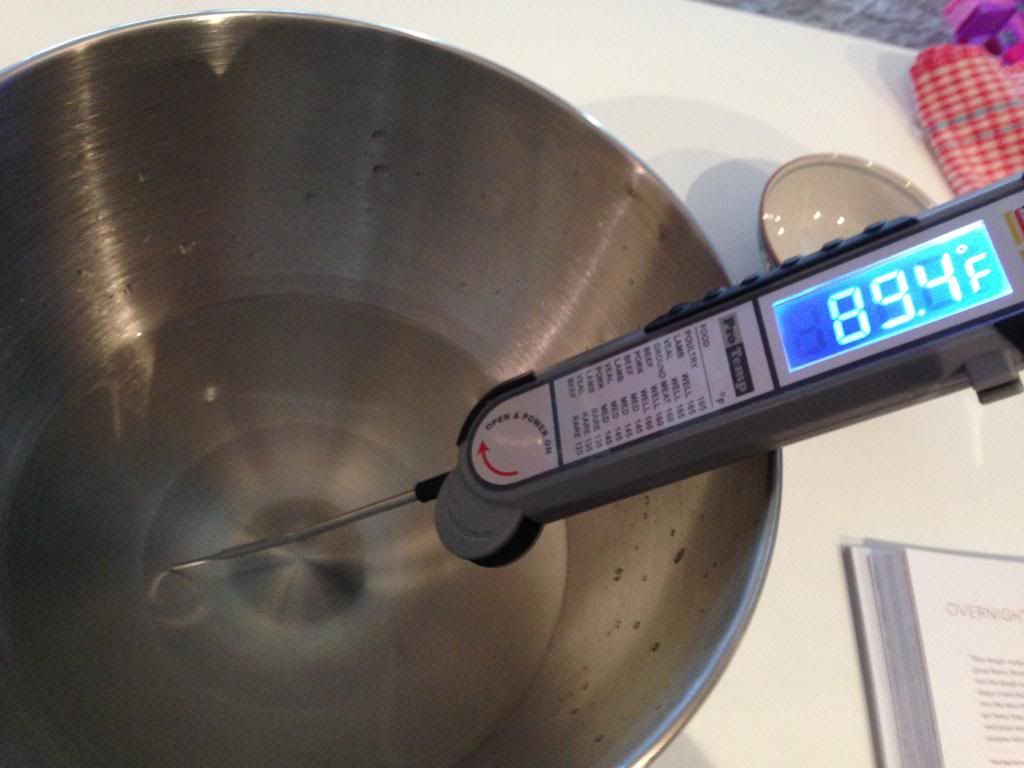 3: Next measure out 2.4g of fresh yeast, if you don't have fresh yeast use 0.8g of dried yeast. Place the yeast in small bowl for use later on.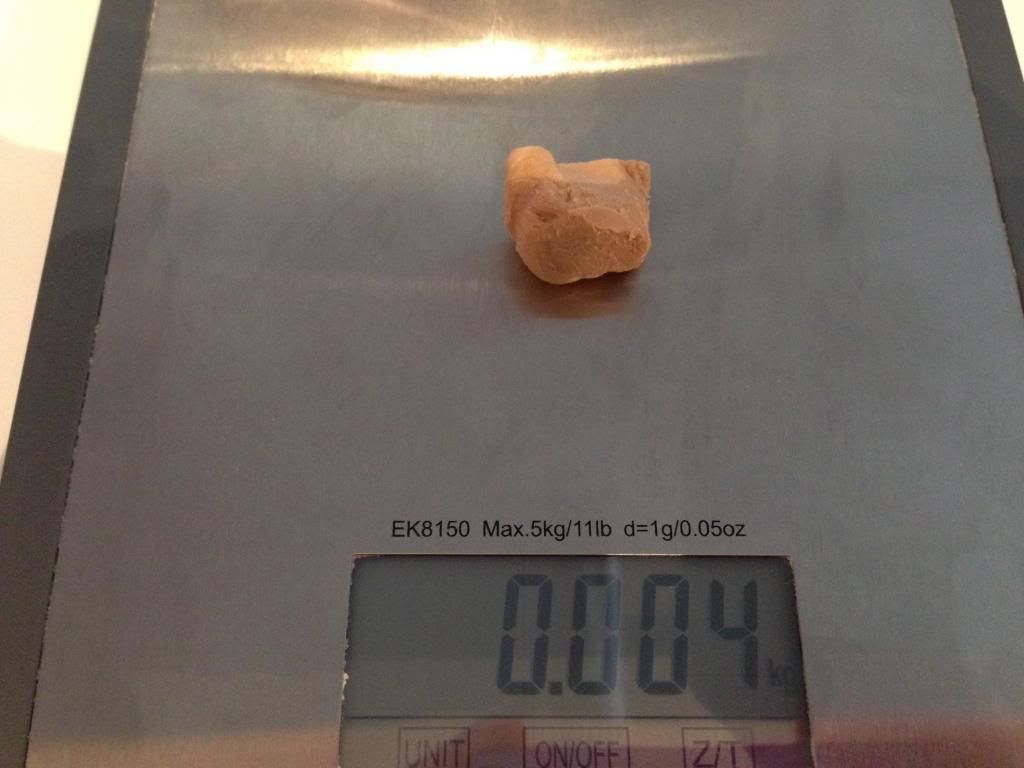 4: From the 700g of water, take out 3x tablespoons and transfer to your bowl with the 2.4g of yeast and mix, once mixed through leave to rest.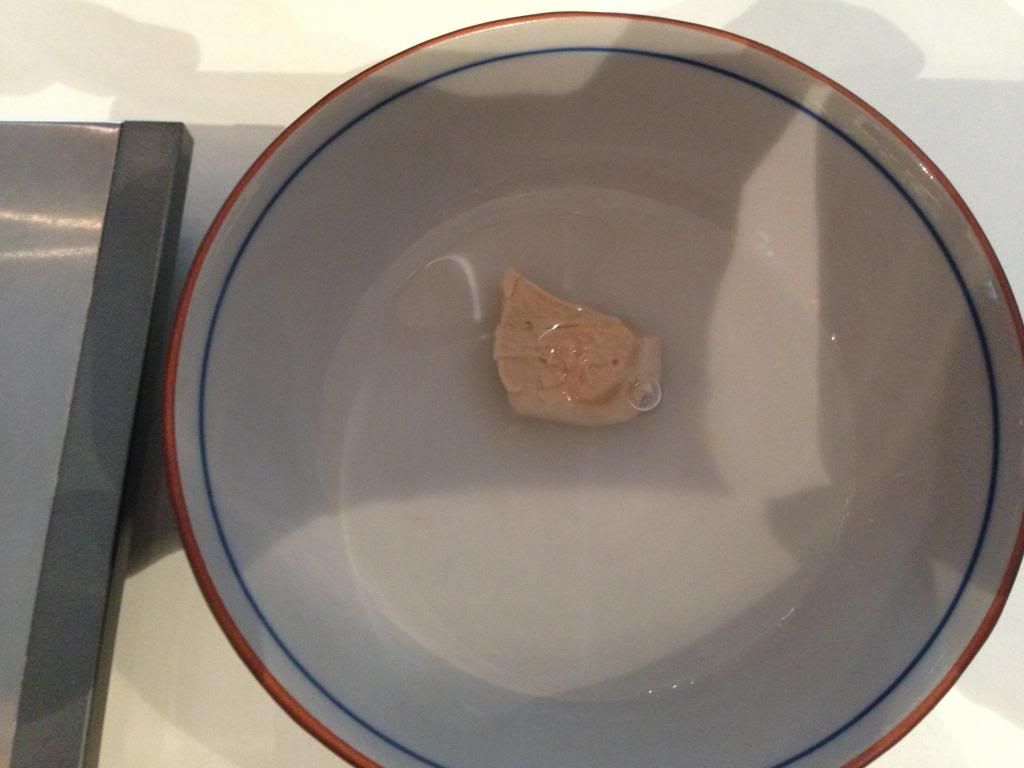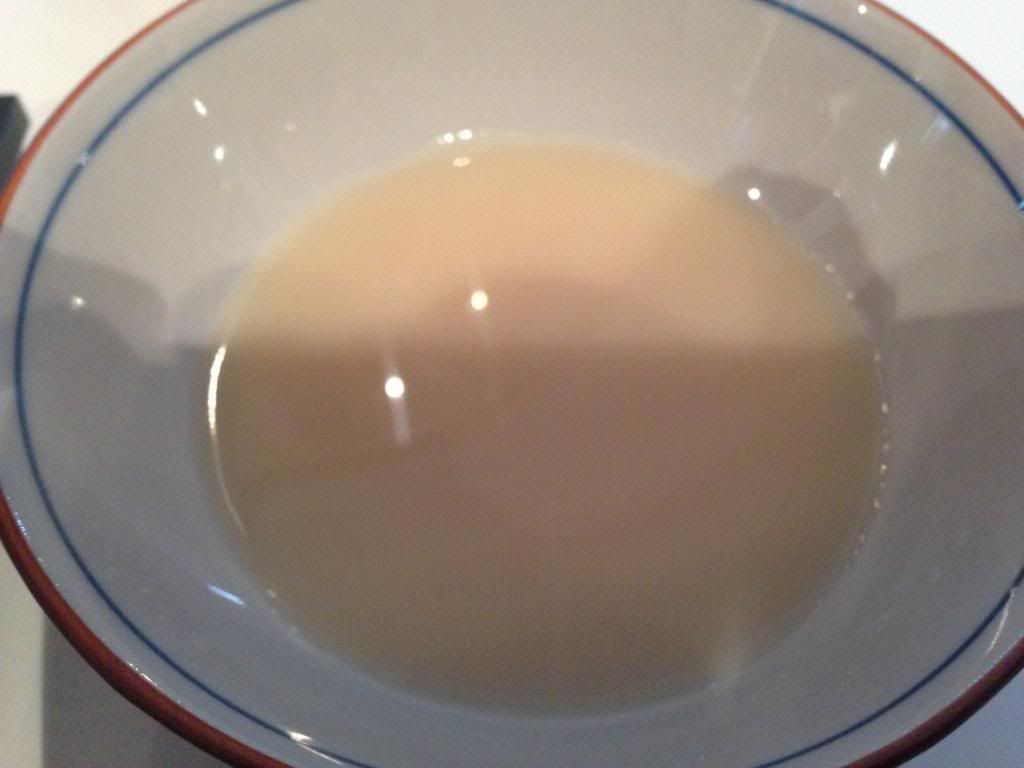 5: Mix the 700g of water (less the 3x tablespoons you just took out for the yeast) and place into the bowl with the 1000g of flour. I use a kitchen aid mixer on the lowest setting and it should take about 30 seconds to come together. You need to be gentle with the dough and not overwork it. You will know when its done, when all the flour and water has been combined, there is no dough sticking on the inside of the bowl, it has all come together in piece.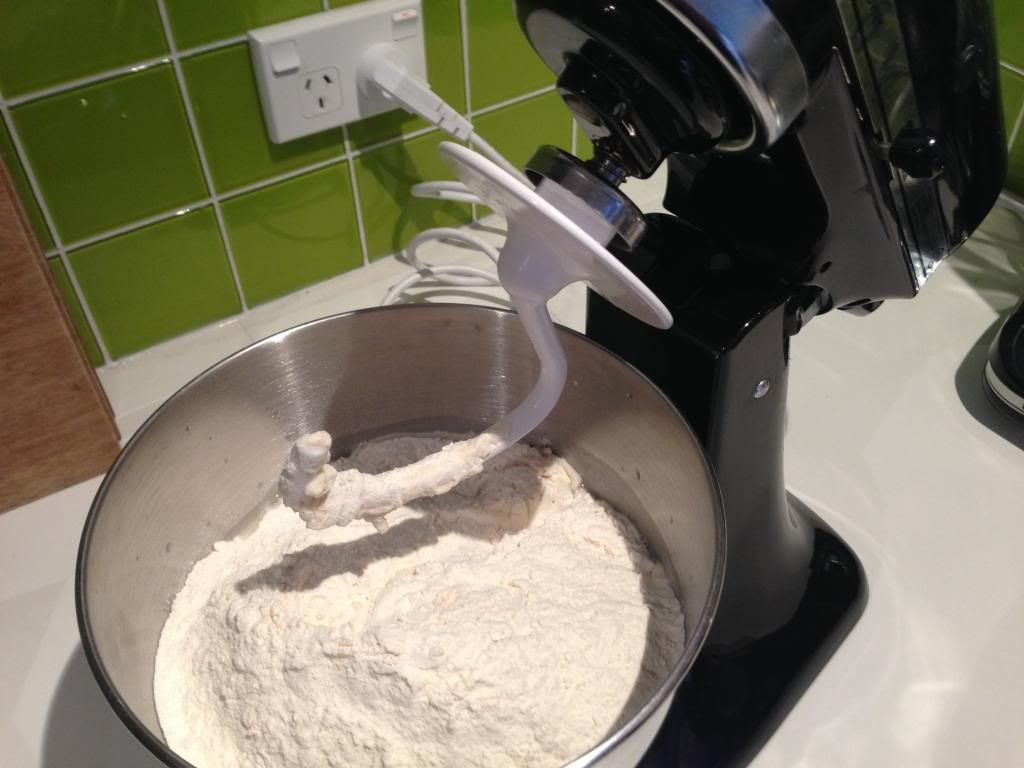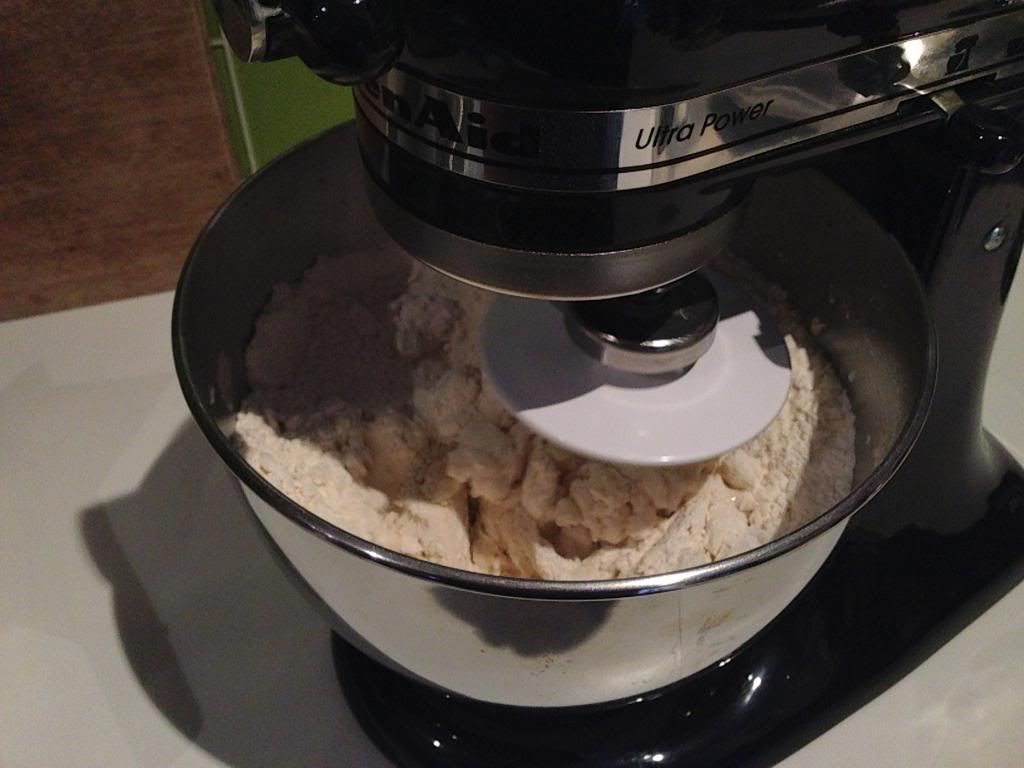 6: Transfer the dough to a bowl and cover with a damp tea towel for at least 30 minutes.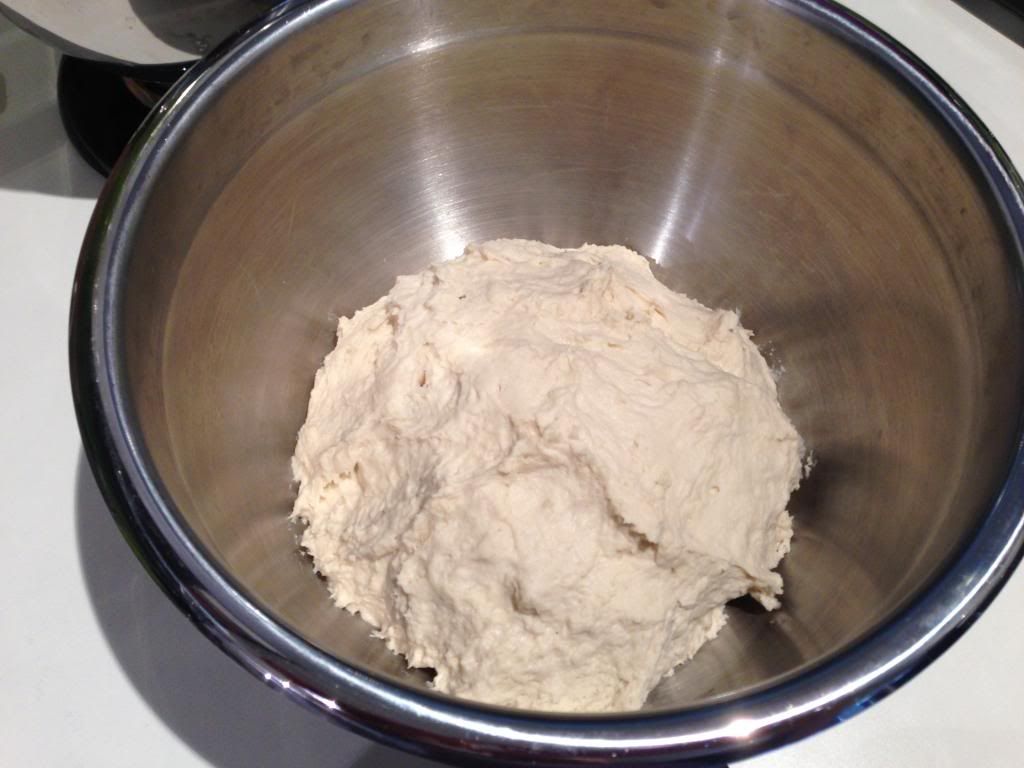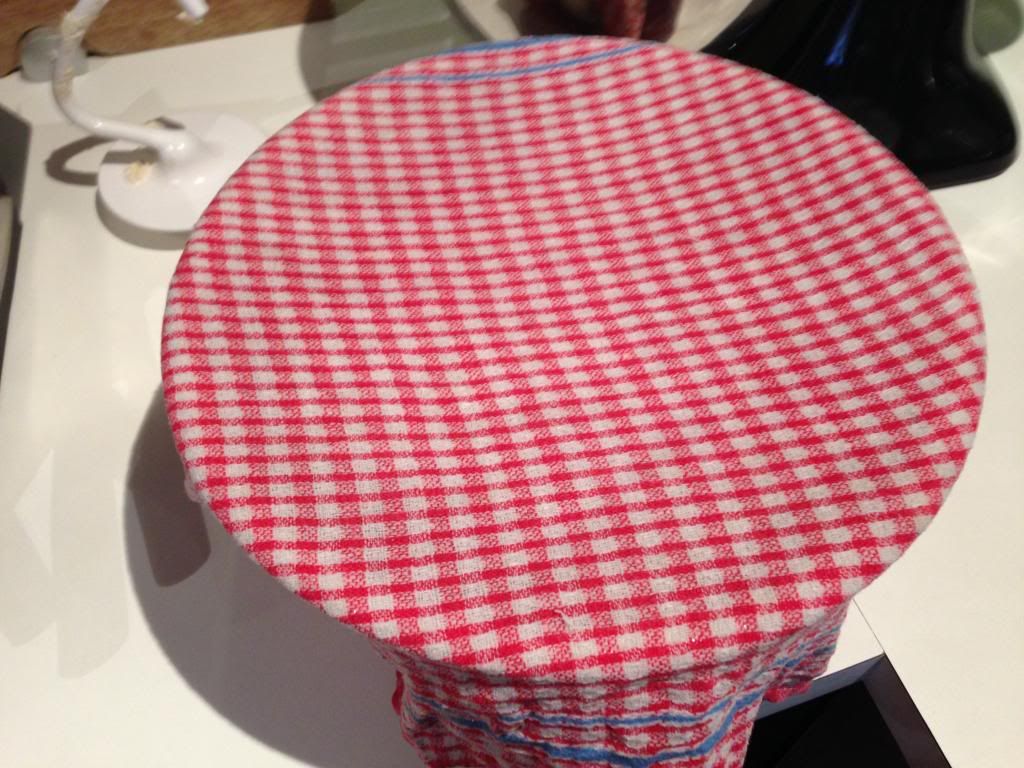 7: Once 30 minutes has expired, transfer the dough back to your mixing bowl, pour over the yeast solution that you prepared in step #3 and then from here you need to add 24gms of salt (Kosher salt or sea salt, please do not use iodised salt). Once added use your mixer again for 30 seconds until all components have mixed through. The dough should be very wet at this stage. Take the dough out and transfer to a bowl, cover with a damp tea towel for 1 hour.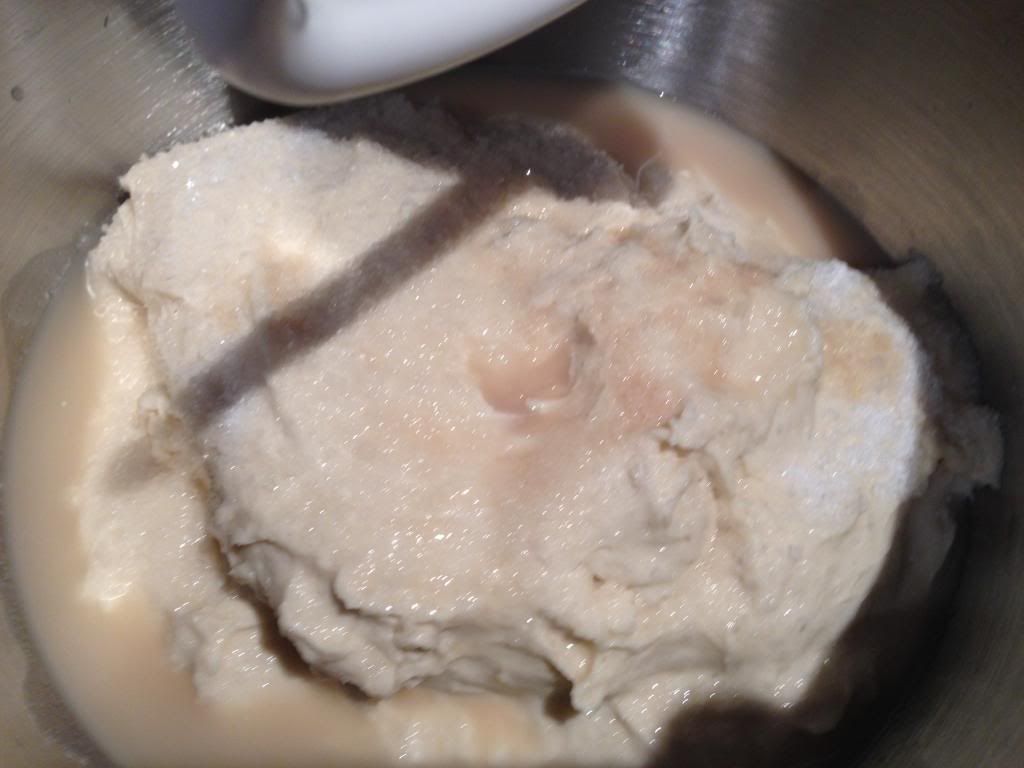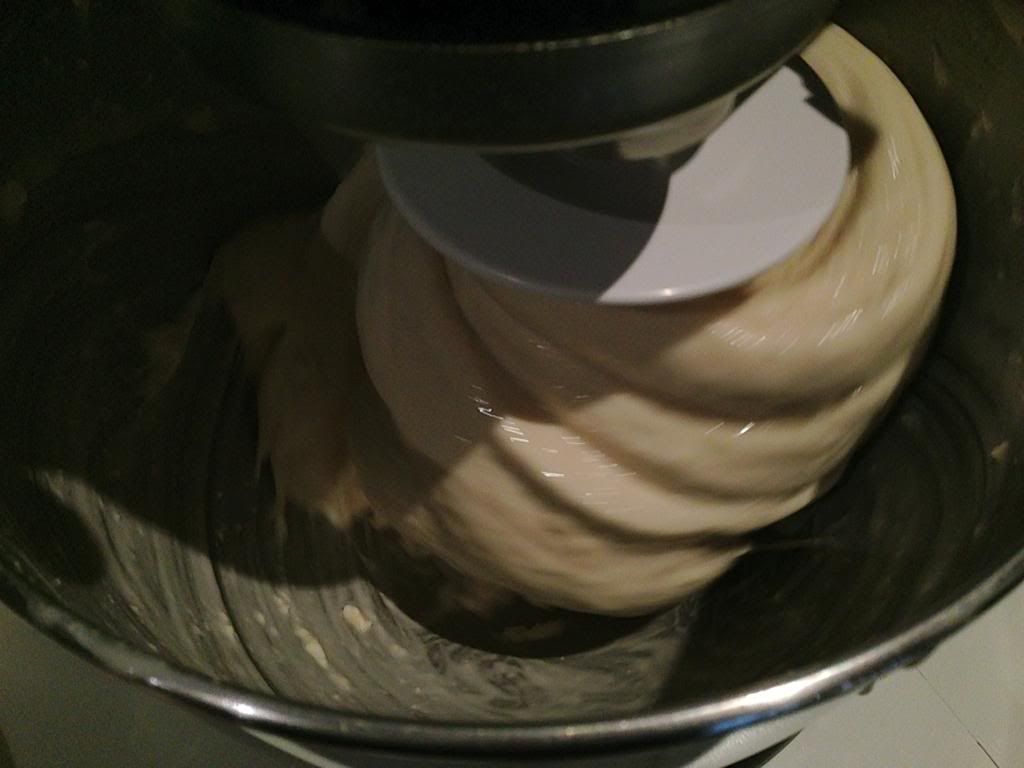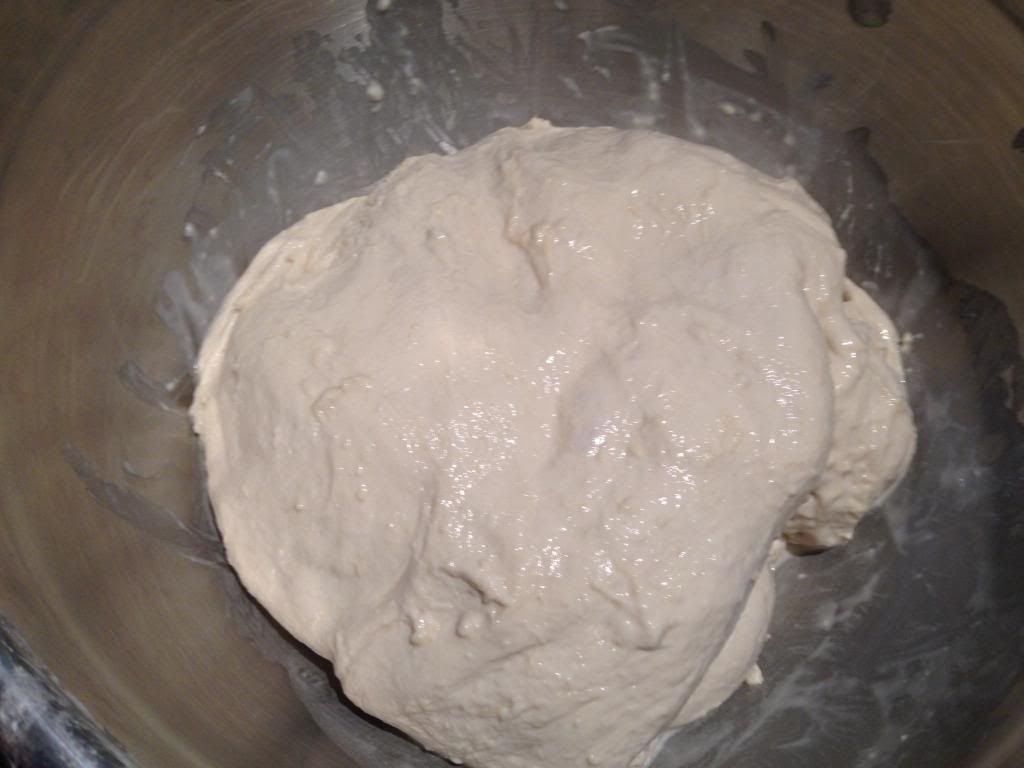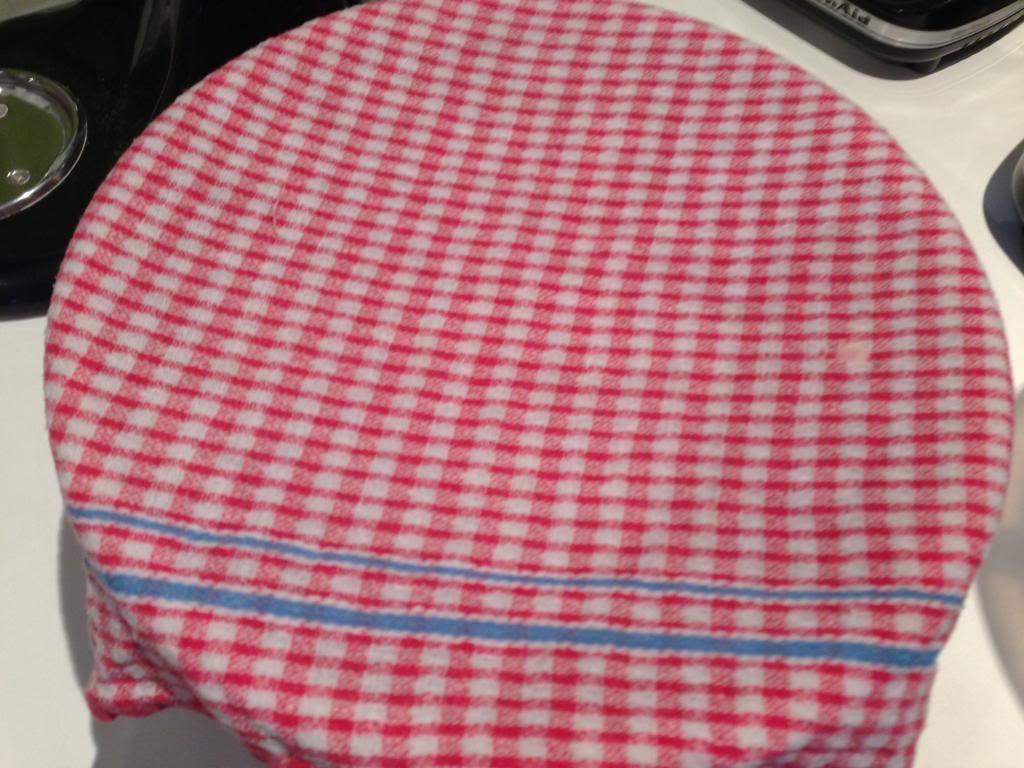 8: After 1 hour has passed, you will need to stretch the dough by hand. I normally have a separate bowl with water in it, to ensure I can keep my hands very wet during this process as it will make handling the dough easier. It is important not to overstretch the dough, you do not want to break the dough or rip any strands, you just want to stretch one end as long as you can over the other, do this at least 3-4 times, gentle form back into a ball and place back in your bowl to rest and begin the long fermentation process. The fermentation process should be at least 12 hours if possible, the longer the better as it will generate a more complex flavour and air bubbles will provide for a light fluffy and easy to work with pizza dough. Again cover your dough with a damp kitchen towel.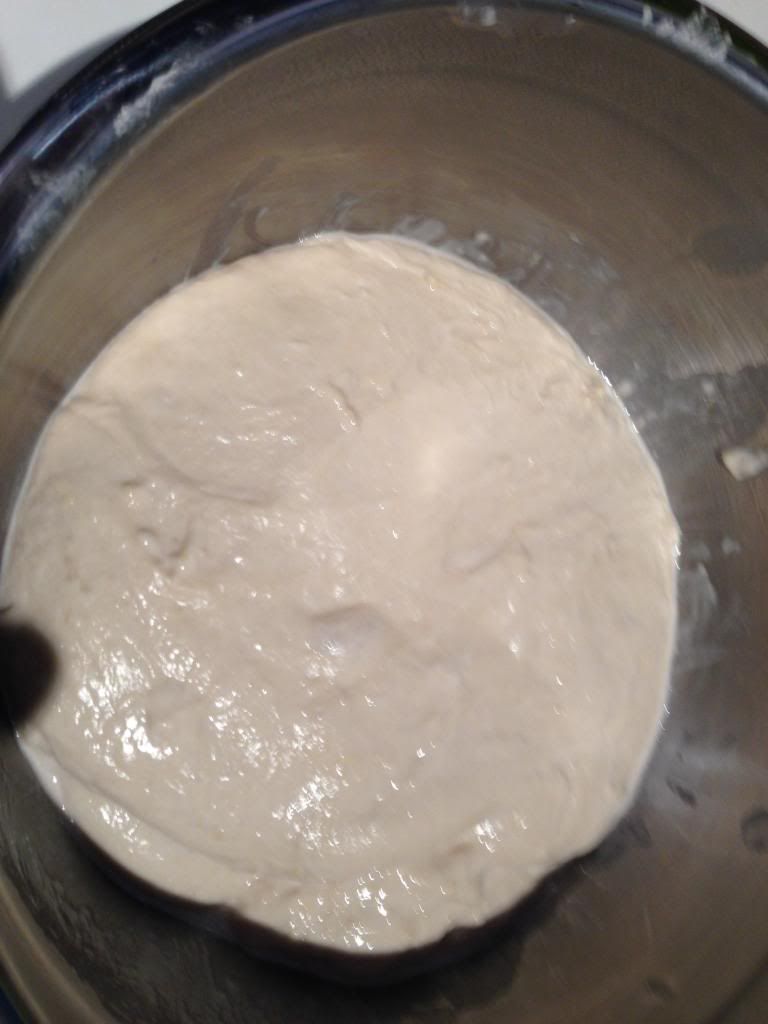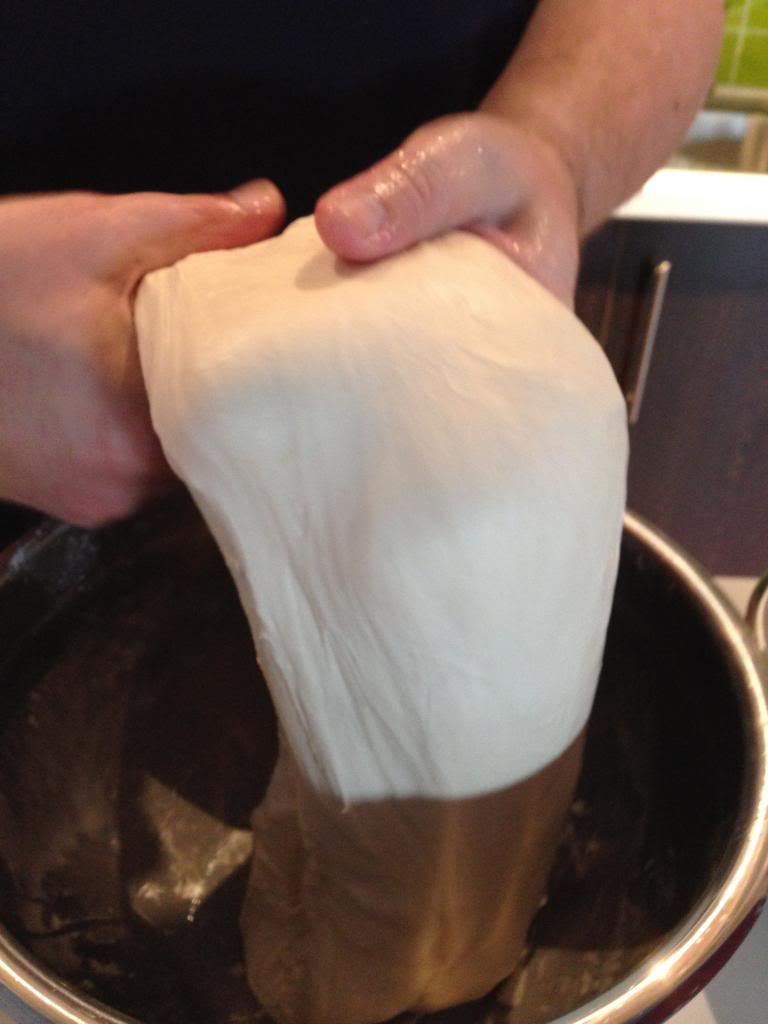 9: After 12 hours have passed your dough should have doubled in size and be full of air bubbles, these air bubbles are very important to taste and structure of pizza dough and from now on in it is important not to overwork the dough or breakdown these air bubbles.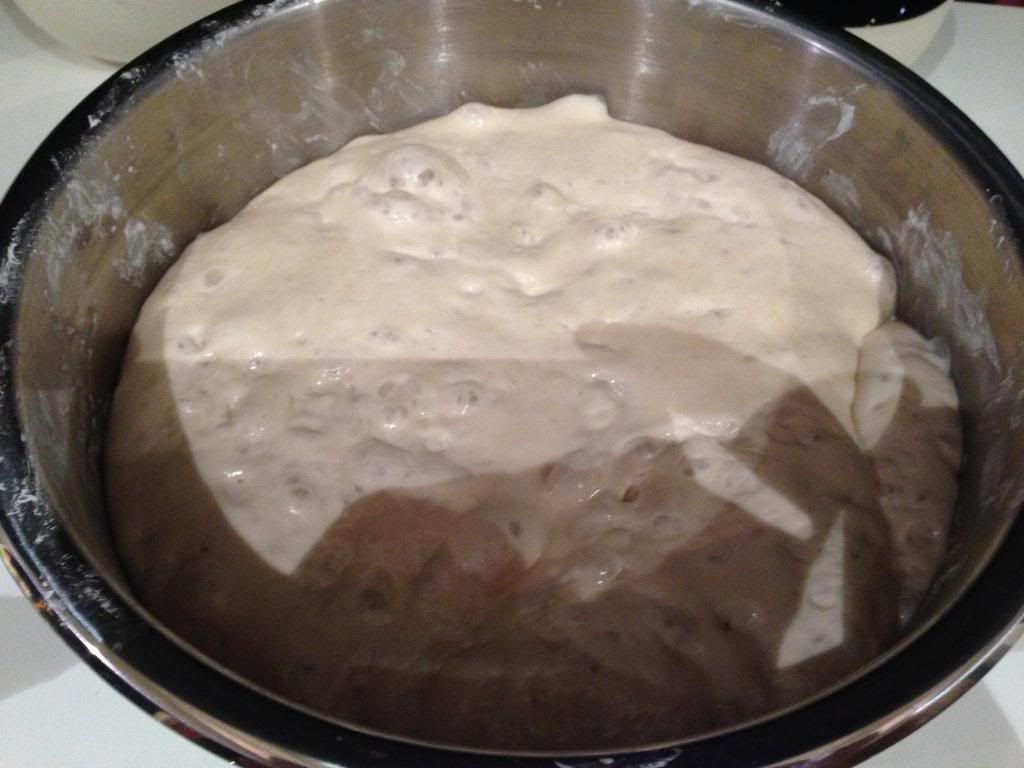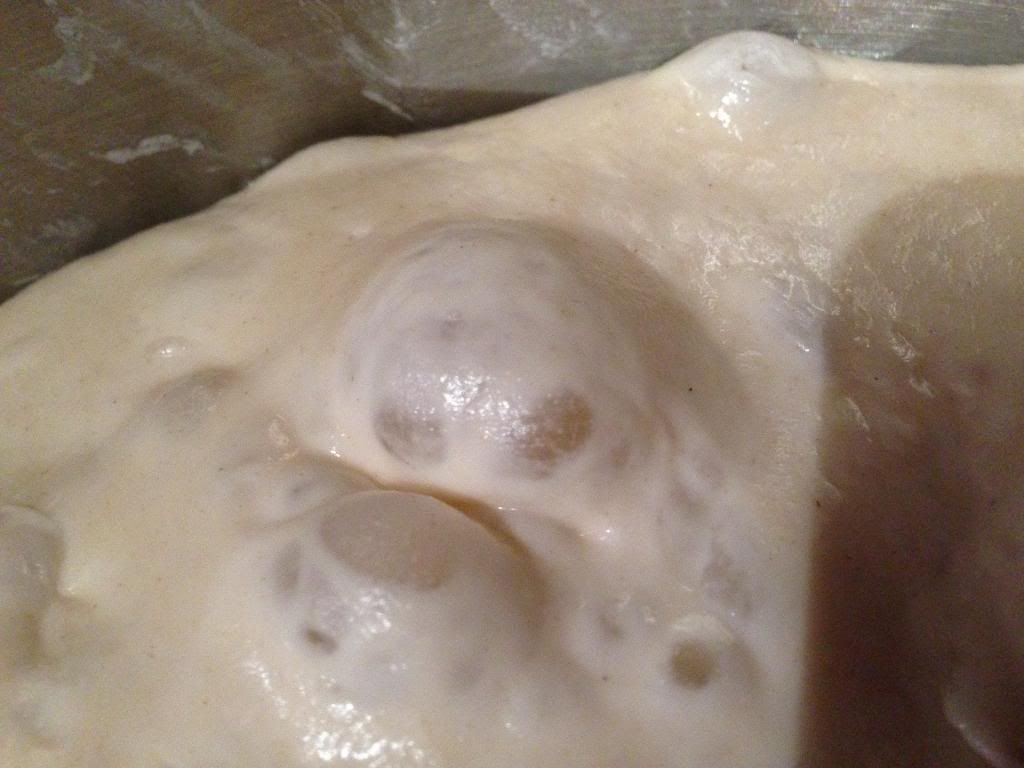 10: Prepare a well floured surface and carefully transfer your dough onto your floured workspace, be careful not break the dough or any of the strands, please try and keep these intact.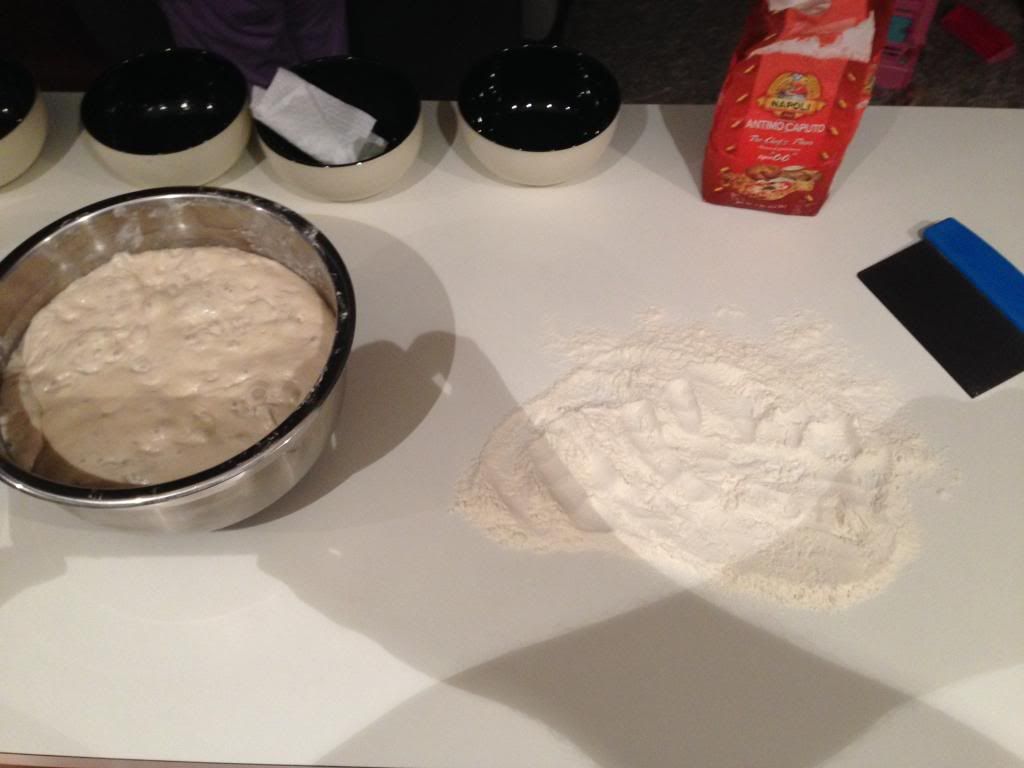 11: With the dough out and on your work surface, it is time to divide the dough up into individual balls for making pizza, I recommend 340gm balls and these will give you a good sized 14" pizza, use your scale to weigh each ball and use a pizza dough cutter to take any excess off.
12: Once you have a 340gm piece of dough, gently stretch the top skin of the dough over the top and round to the bottom, whilst giving it a twist and pinch as it reaches the bottom to form a nice shaped ball. Be careful not push out or break the air bubbles.
The dough should be very sticky at this stage, make sure your hands are well floured to avoid the dough sticking to your hands. Don't put too much flour on the dough balls, you want to keep them as sticky as possible.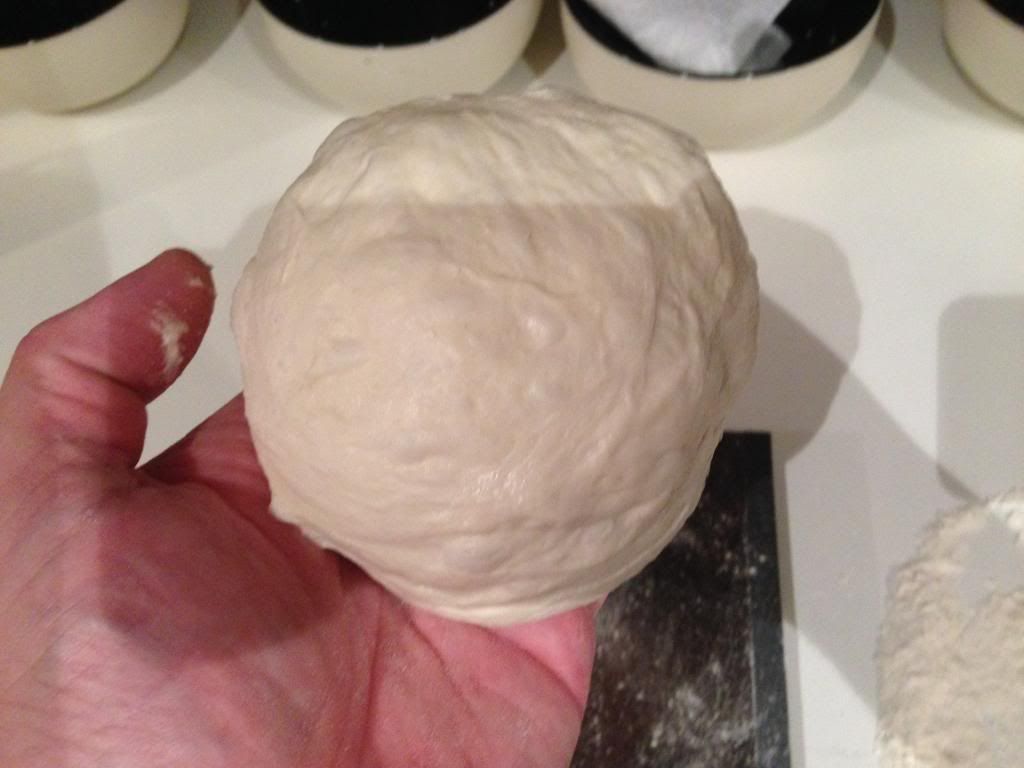 13: Once you dough ball has been formed, place it into a lightly oiled bowl, sprinkle the top very lightly with flour, then cover the bowl with glad wrap and place the bowl in fridge. If you dough has rised sufficiently you should get around 5x 240gm balls.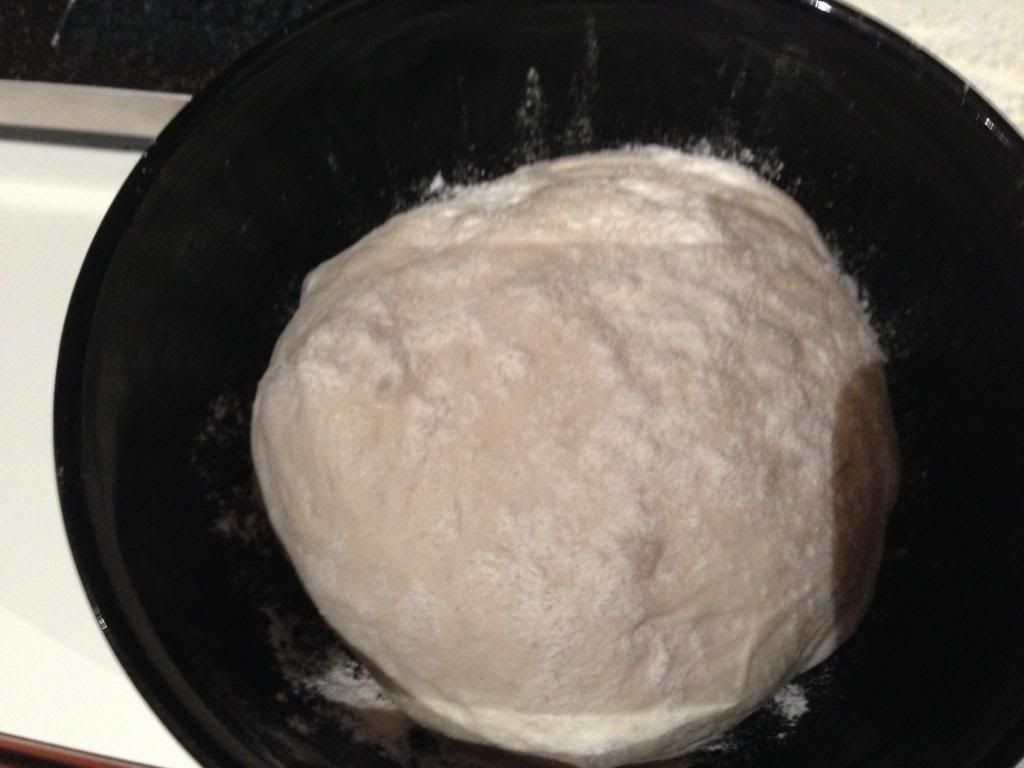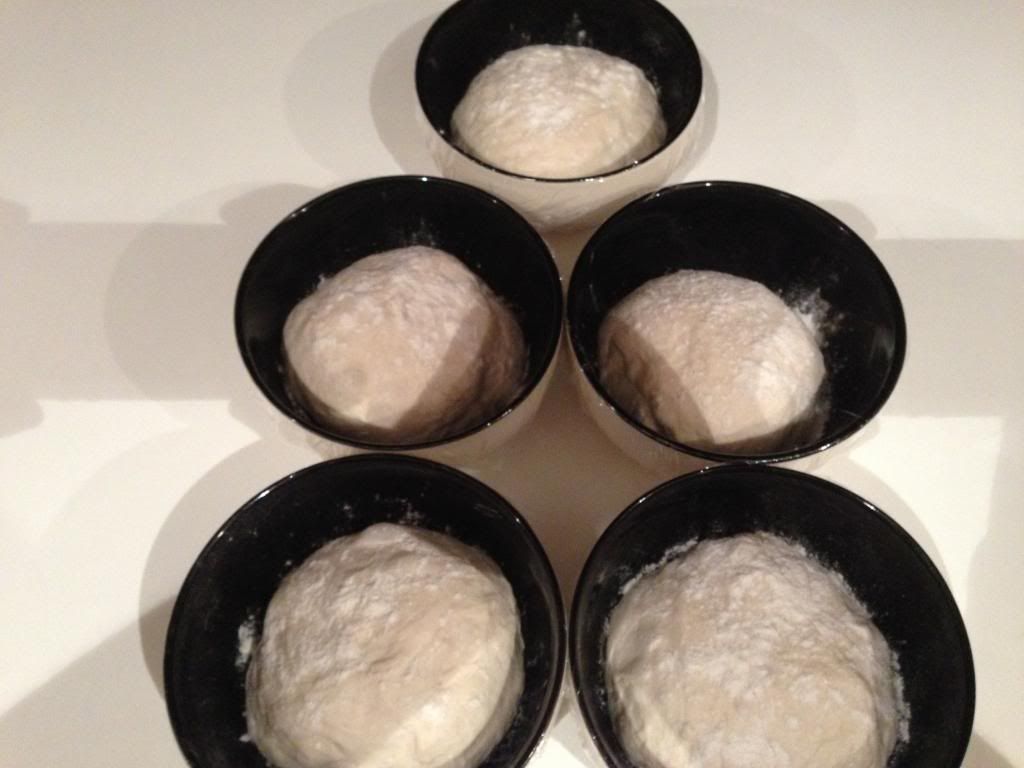 14: Leave you're prepared dough balls in the fridge for at least overnight or 12 hours, here the fermentation and proving process will continue and the balls will again rise in size, they won't double, but maybe around 10-30% larger than when they were put in.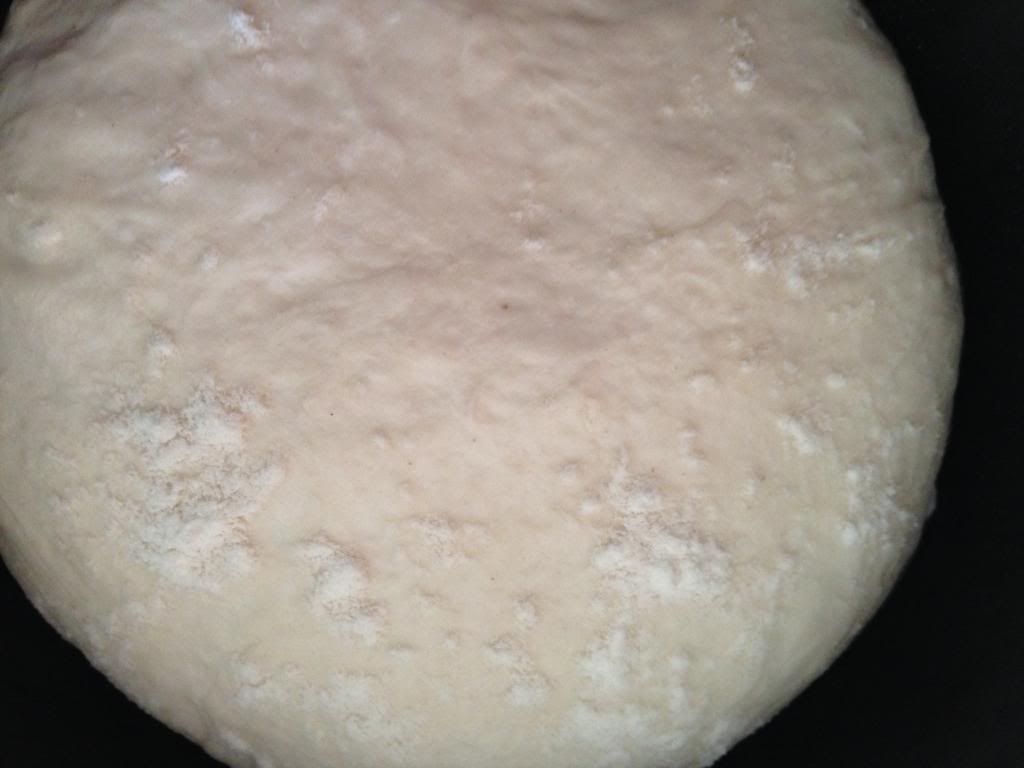 15: Time to make pizza (No rolling pins required, this dough will be super easy to manipulate and will not spring back into a small ball, you will be surprised and amazed as how far this ball will stretch into a wafer thin sheet in only seconds.)
Take your pizza dough out of the fridge as you are about to make each pizza, if it is a cold day, I take mine out about 1 hour before, on a warm day you take them out as you need them. It is best to avoid these returning to very warm temperature before you use them as they will dry and become harder to work with. The secret is to keep your balls very slightly wet, but very sticky.
Prepare a work surface with a good amount of flour so you can work your dough ball into a pizza, also make sure your pizza peel is well floured so the pizza will slide off easily into your oven. Be careful not to put too much flour as this will burn under the pizza as it cooks and be careful not to put too little as the pizza may get stuck and then you will have a hard time getting it off your pizza peel. I used to use semolina, but I found flour is better and you don't need as much.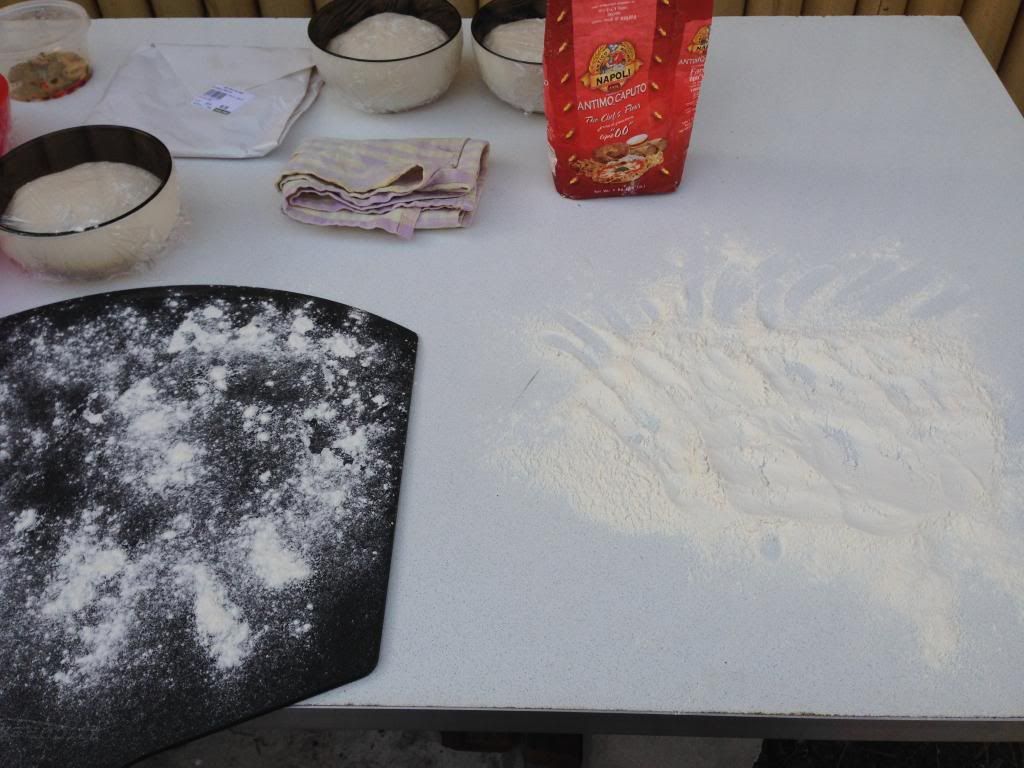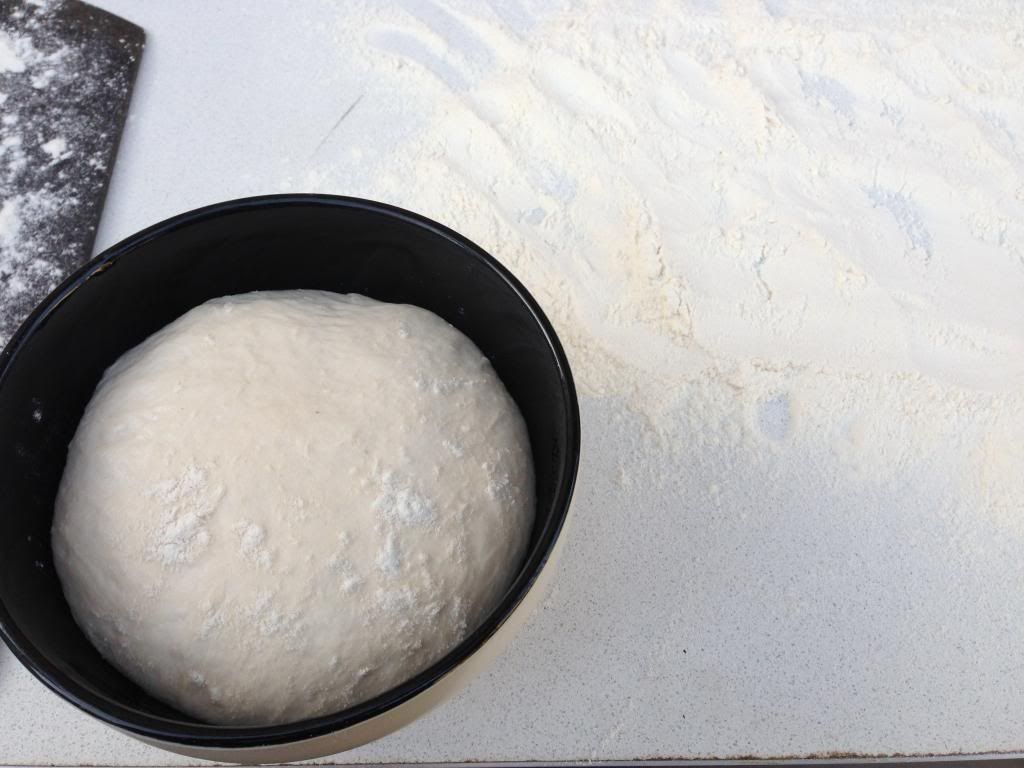 16: Take your pizza dough ball out from the bowl that was overnighted in the fridge, run your fingers around the outside rim and gently pull the dough ball out, be gentle with it as once again you don't want to break it or squash it. With the dough ball out of the bowl and in your hand, gently place the dough ball on the floured surface of your workbench.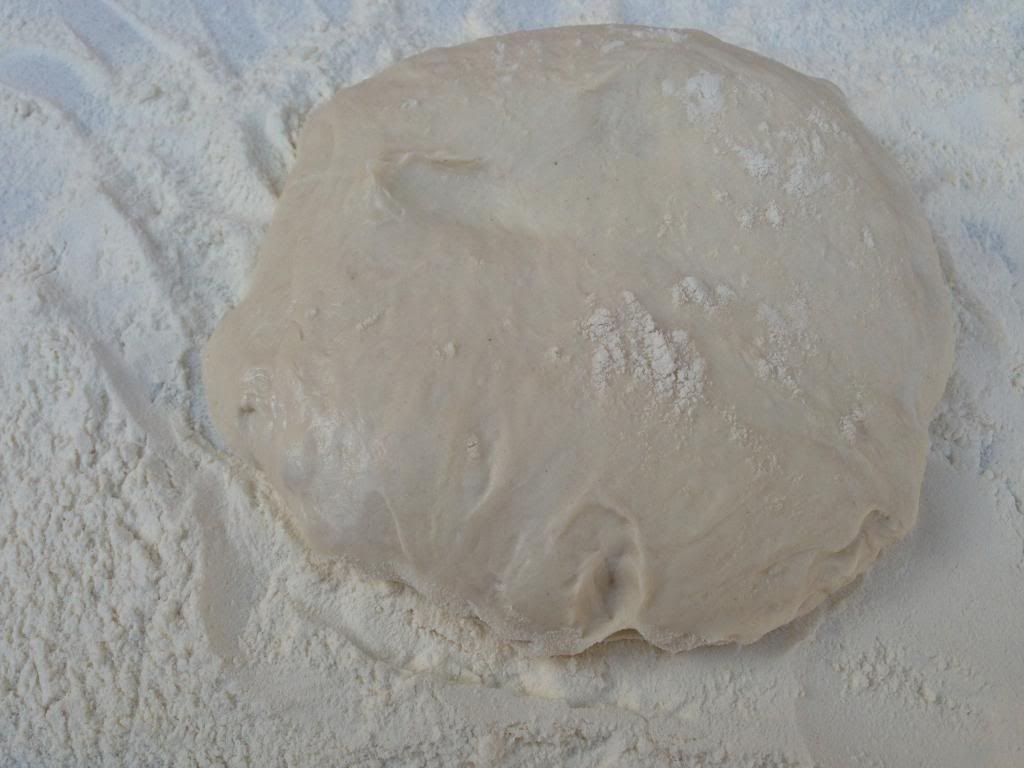 17: Gently use the middle part of your hand between your fingers and your knuckles to softly push outwards from the centre of the dough, leaving approximately a 2cm gap at the edge as this will form the crust and much desired crown of the pizza.
Do this once you have flattened the pizza dough and made a nice rim around the edge, the dough should be approximately 3-5cm thick at this stage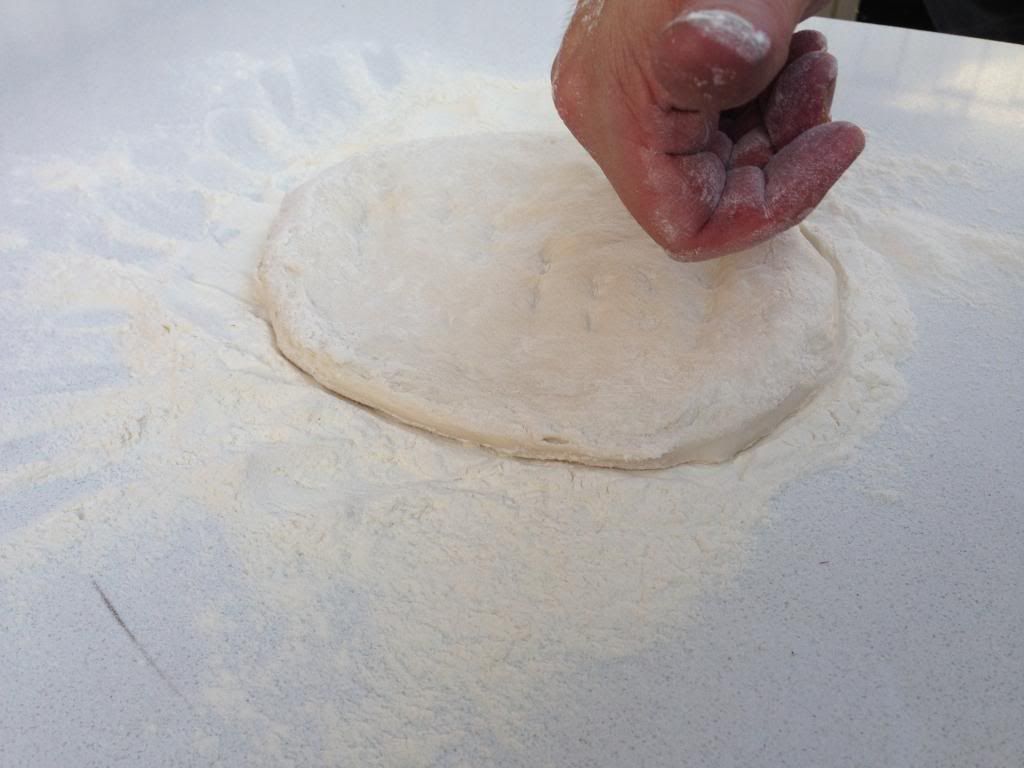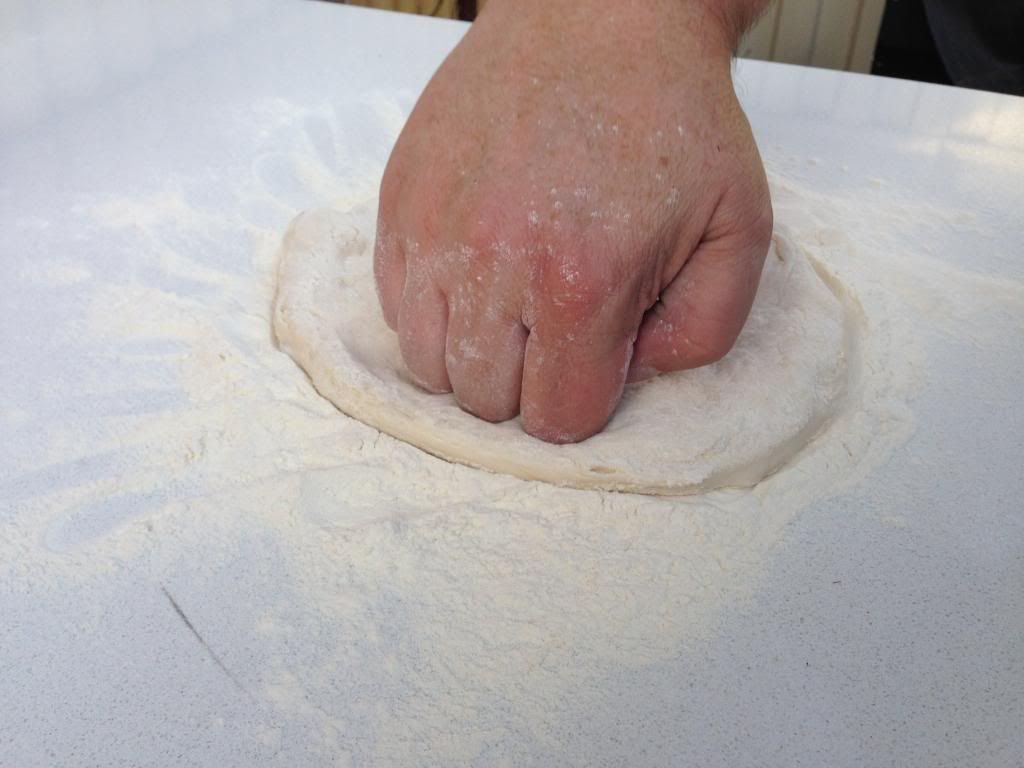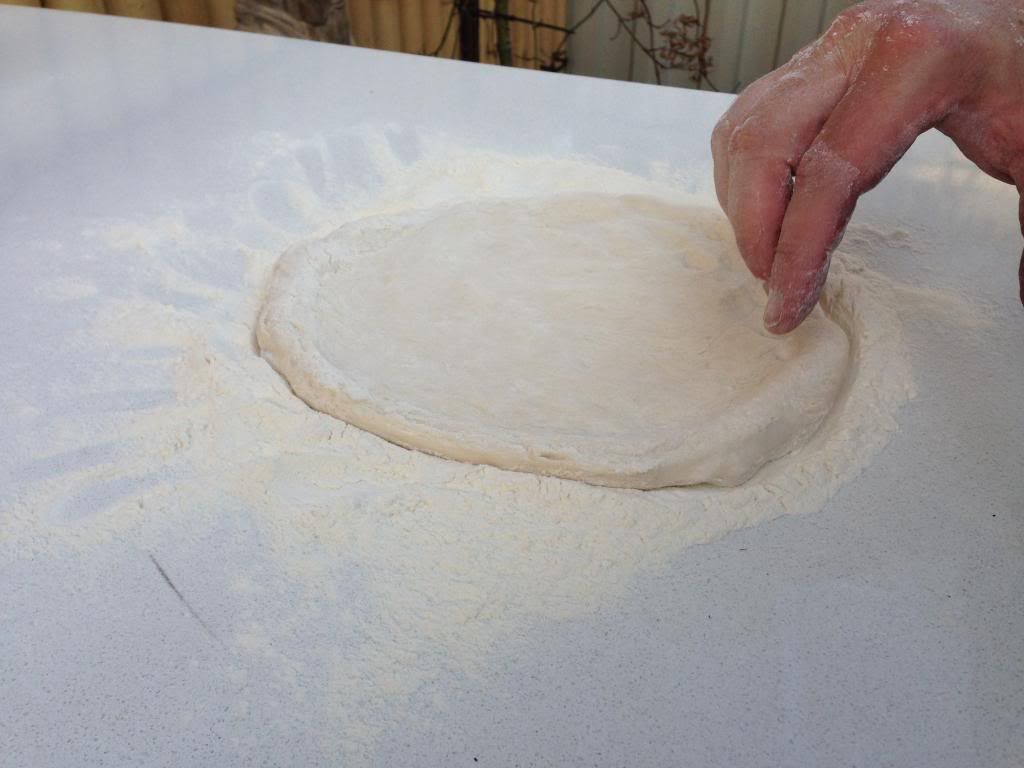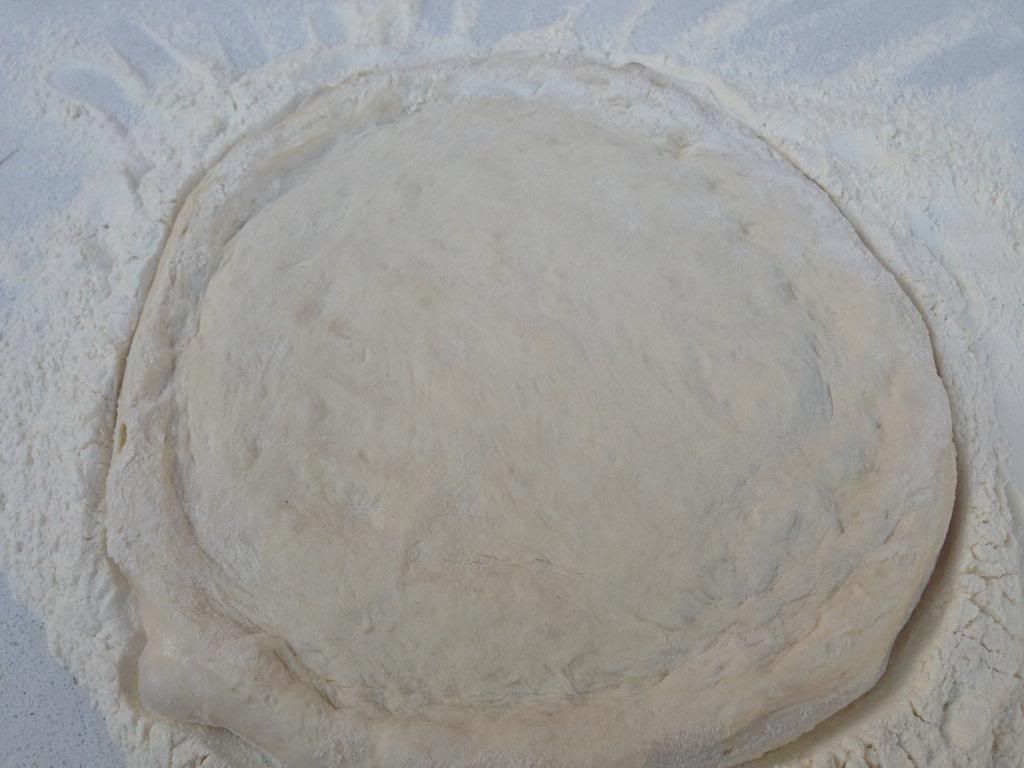 18: Now lift the dough and turn it over and repeat step 17, until you have a nicely rounded pizza base with a 2cm rim and a 2-3mm thick base.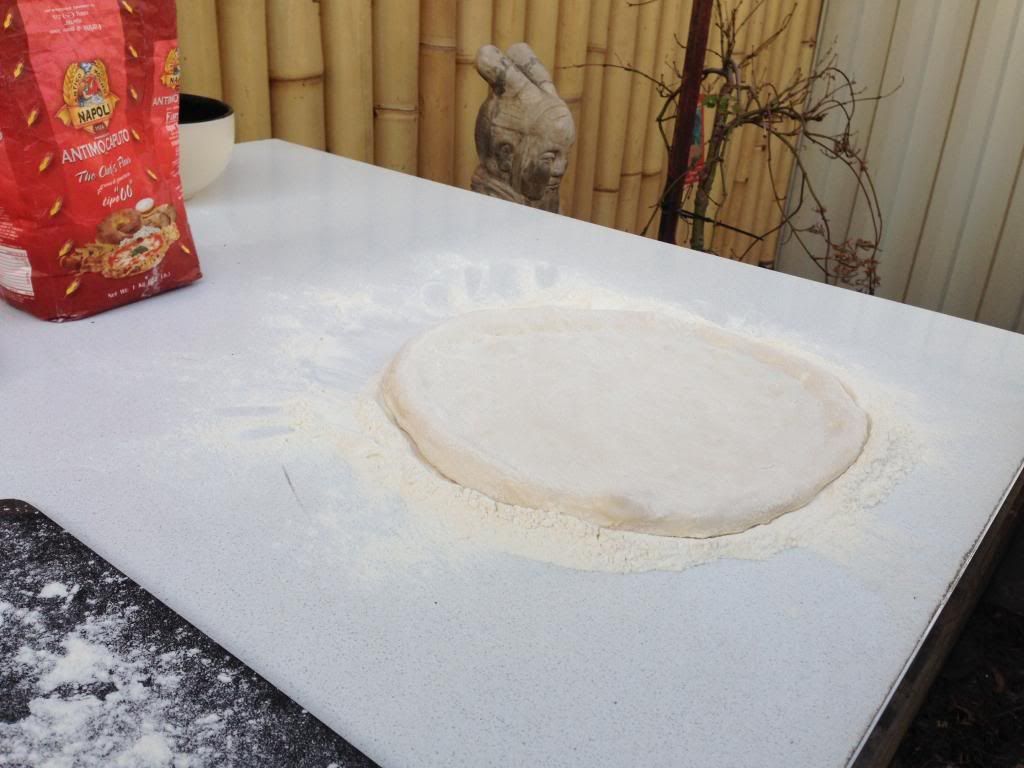 19: Pick up the pizza base and gently form the rim by pinching your thumb and forefinger using both hands to gently turn the base around until you have pinched the entire rim.
20: Now using the back of your hands lift the base and gently let it stretch from one hand down to the other hand, this will help you stretch out the base to get a nice 14" pizza.
Don't worry if you pierce the dough or make a small hole, once you place the pizza base on your peel (Step 21 below) you can pinch the holes closed to continue to make your pizza.
21: Once completed stretching, place your pizza dough base on a lightly floured pizza peel. You are now ready to make your pizza!!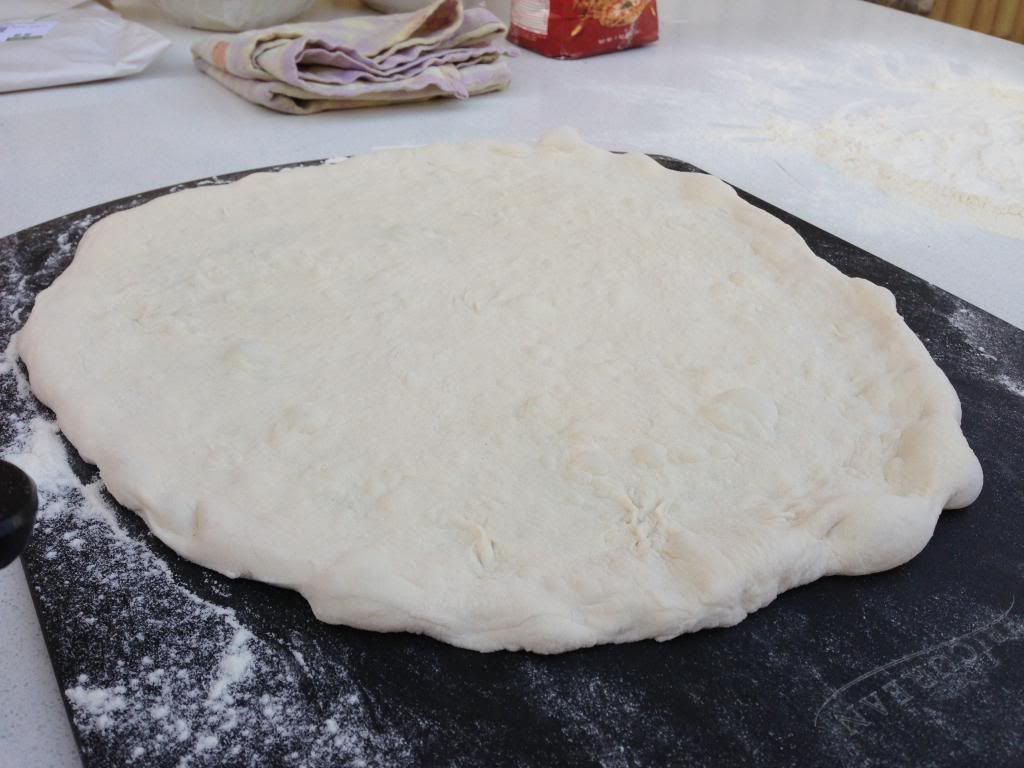 22: Add your toppings and using your pizza peel gently lift and slide your completed pizza into your oven and cook.
23: Your pizza should form a nice crust as it rises and cooks from the heat of the oven, if your lucky you will get nice big bubbles forming in the crust, these are called crowns and are full of light crunch and flavourless, if they slightly char don't worry, thats even better for the end result.
In my 350 to 400 degrees C wood fired oven, these pizzas will take only 40 to 60 seconds to cook.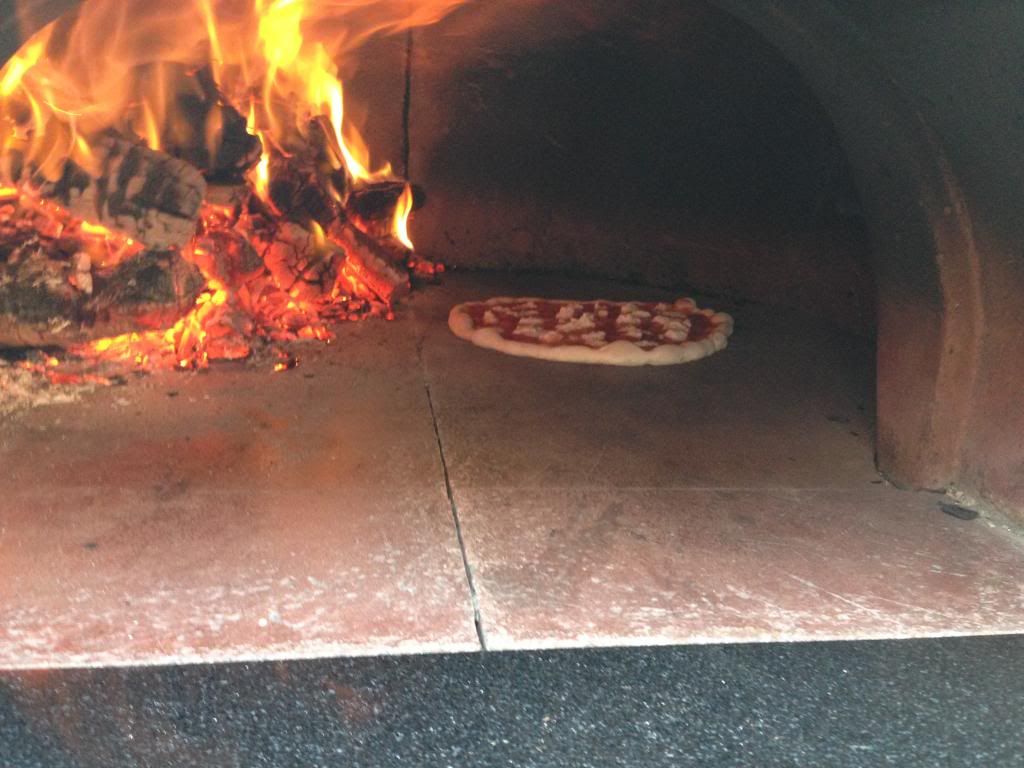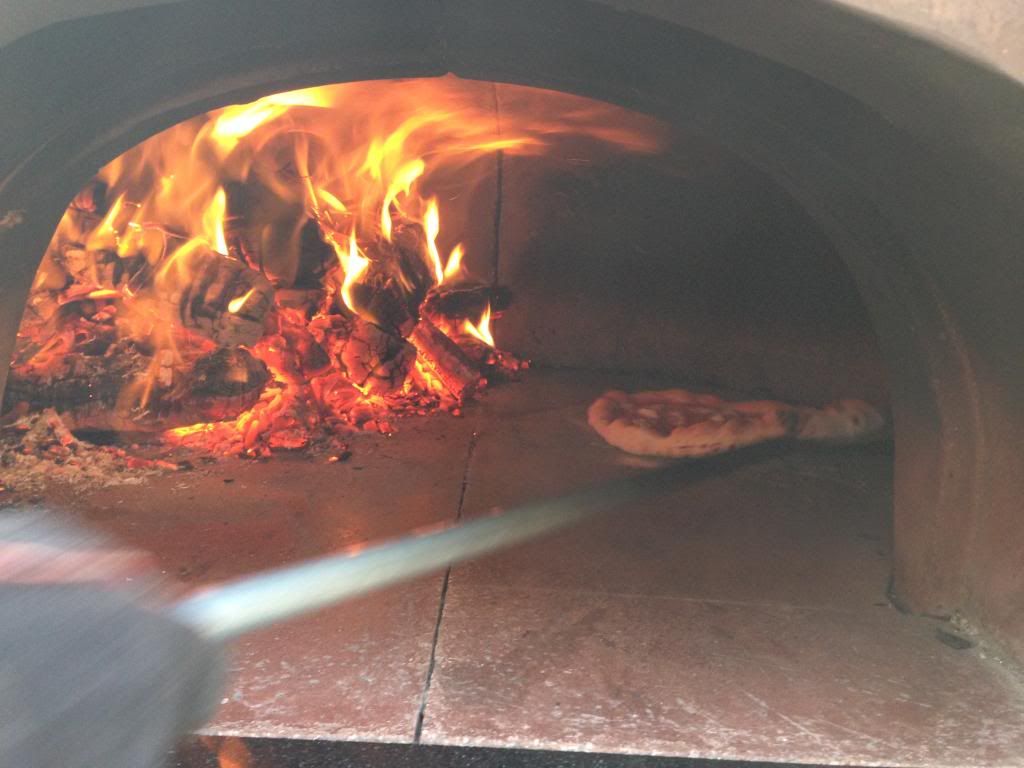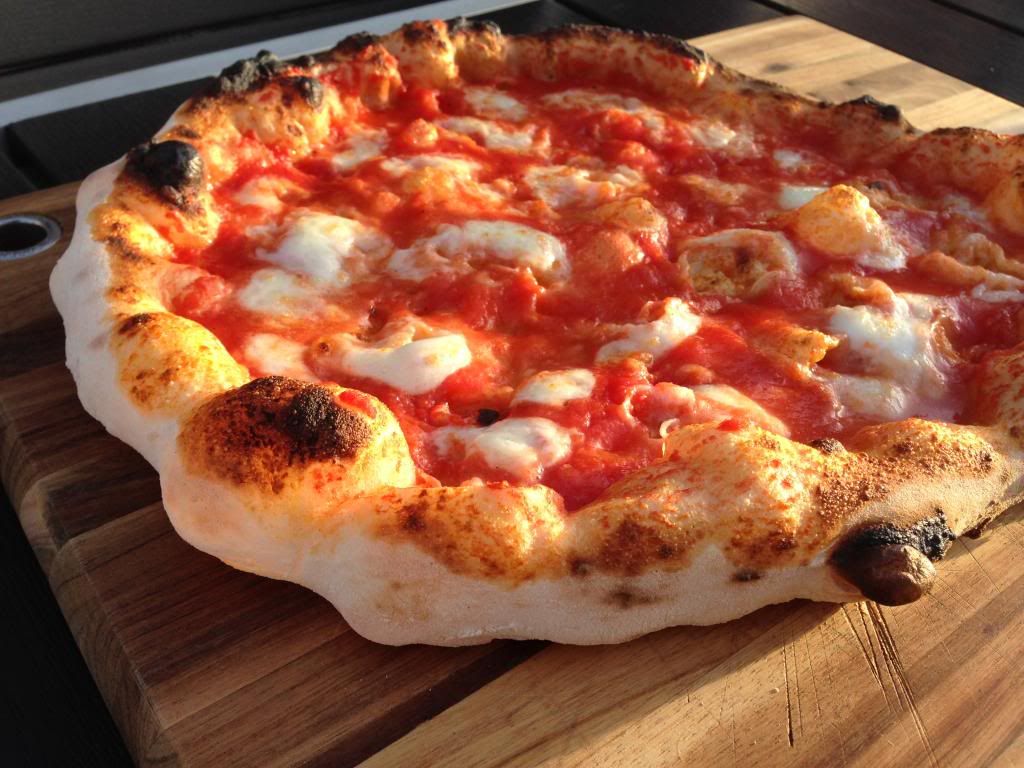 24: Your pizza base should be cooked evenly, but not crispy, not crunchy, not chewy and definitely not soggy, it should be nice and firm, easy to bite and have a slight char spotted across the base, but predominately white/very light brown in colour.
The crust/crown will be slightly crisply, but very light to eat and packed full of flavour.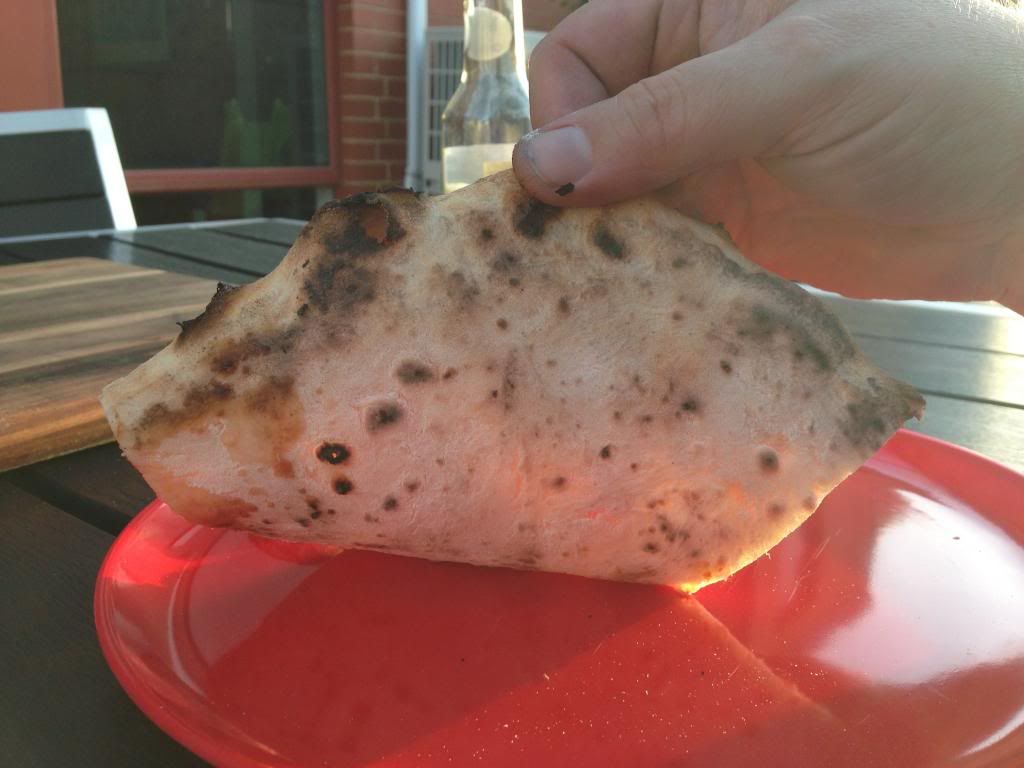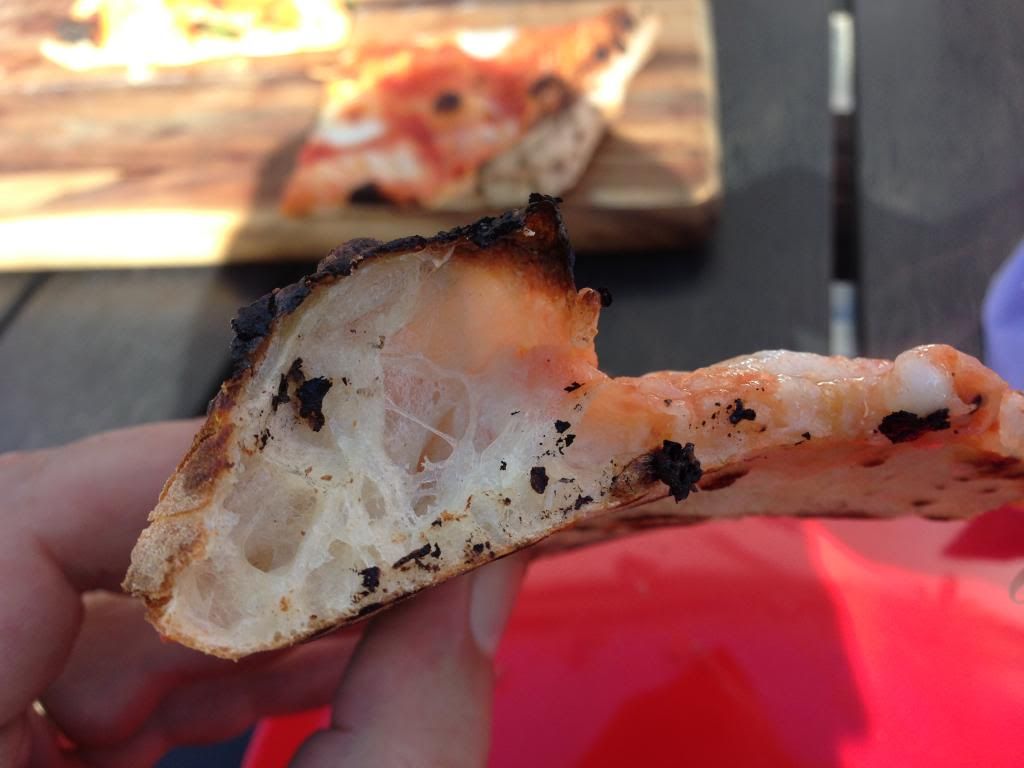 24: Enjoy your pizza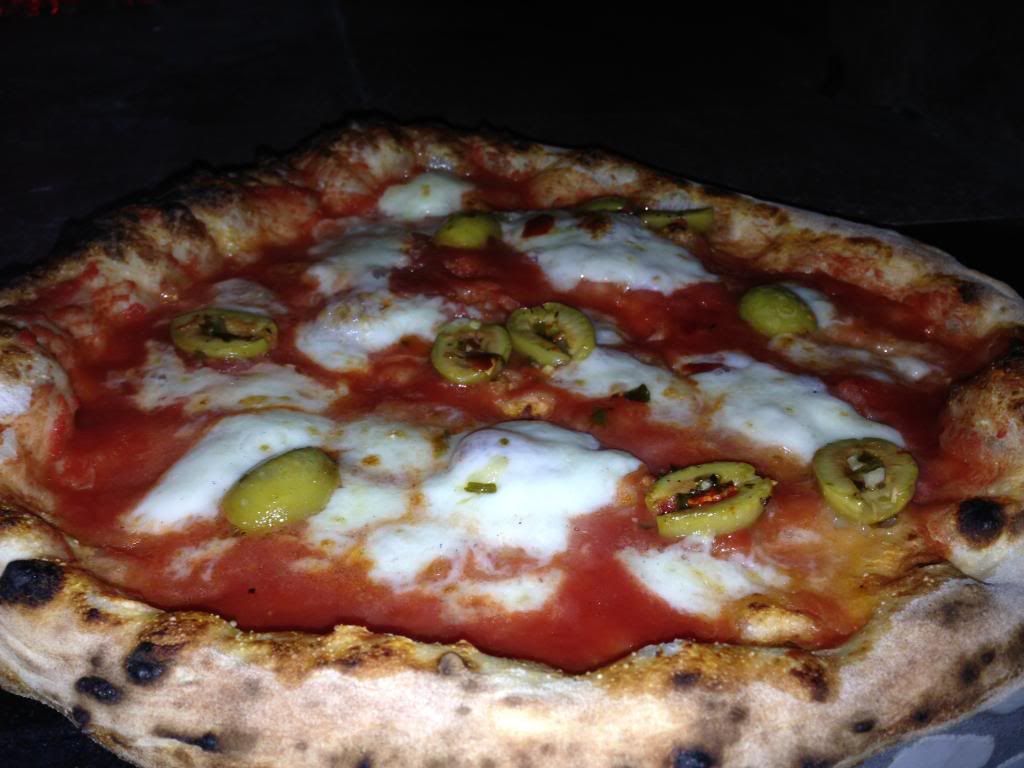 Hope this recipe helps everyone to make the most delicious pizza's, your feedback is welcome.
Happy Pizzering !!