Hi Folks,
Here's a great fluffy base recipe that's different than the normal heavy, deep pan dough.
This makes enough for one 12 inch and one 15 inch base, or 3, 12 inch bases.
It will make a whole lot more if you roll it out thin, but this recipe works thick.
Ingredients
1 3/4 cups warm water, about body temp
4 1/2 cups flour
2 teaspoons instant dried yeast
1 teaspoon salt
1 teaspoon sugar
1 teaspoon bread improver
2 tablespoons olive oil
Waiting for preheat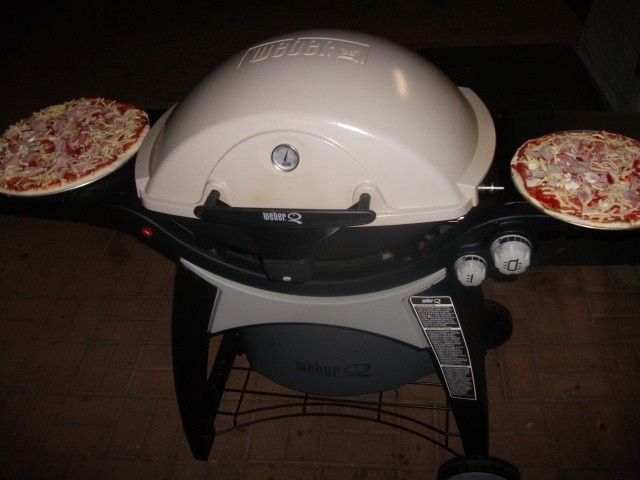 Trying out a new pizza stone rack that holds 3 stones.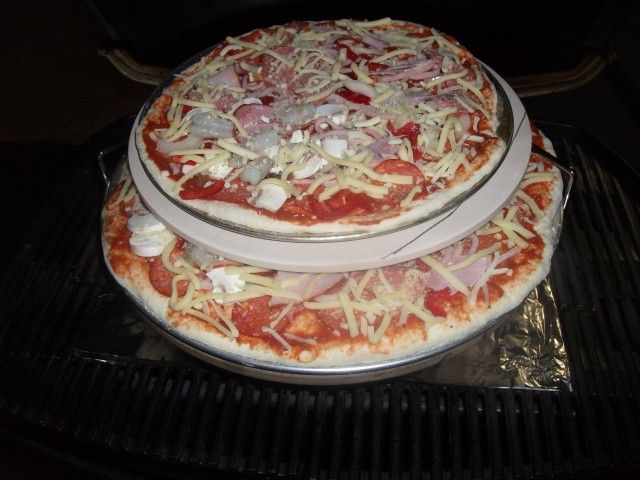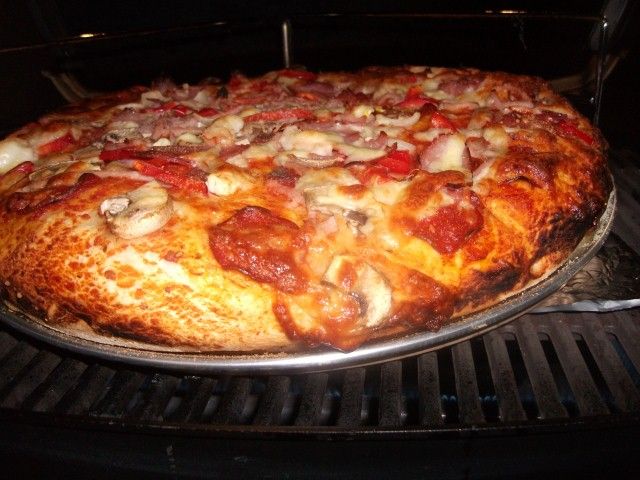 To help get the extra rise, I remove the pizza from the Q after a couple minutes for several minutes, then back on the stones minus the tray till done.
Yes it is not the conventional way, but by trying all sorts of ways to do things, every now and then we stumble on methods that work wonders.
Lol, you should see what we do to meat at times
Another fine meal cooked on the mighty 320Q.
Give it a go
Cheers
Meat and eat.