With all the delicious looking small goods members are knocking out, Ive decided to take the plunge. First cab off the rank is the Katz Knock off pastrami.
This one is a store bought corned beef, possibly blade by the looks that was on special (Brisket was used in the original recipe) Rub and cooking method is lifted straight from Amazing ribs so if it works, all credit to them.
The corned beef soaked overnight to desalt, then dried and coated with rub.
Pastrami rub
4tbs coarse black pepper
2tbs coriander powder
1tsp mustard powder
1tbs brown sugar
2tbs paprika
2tsp garlic powder
2tsp onion powder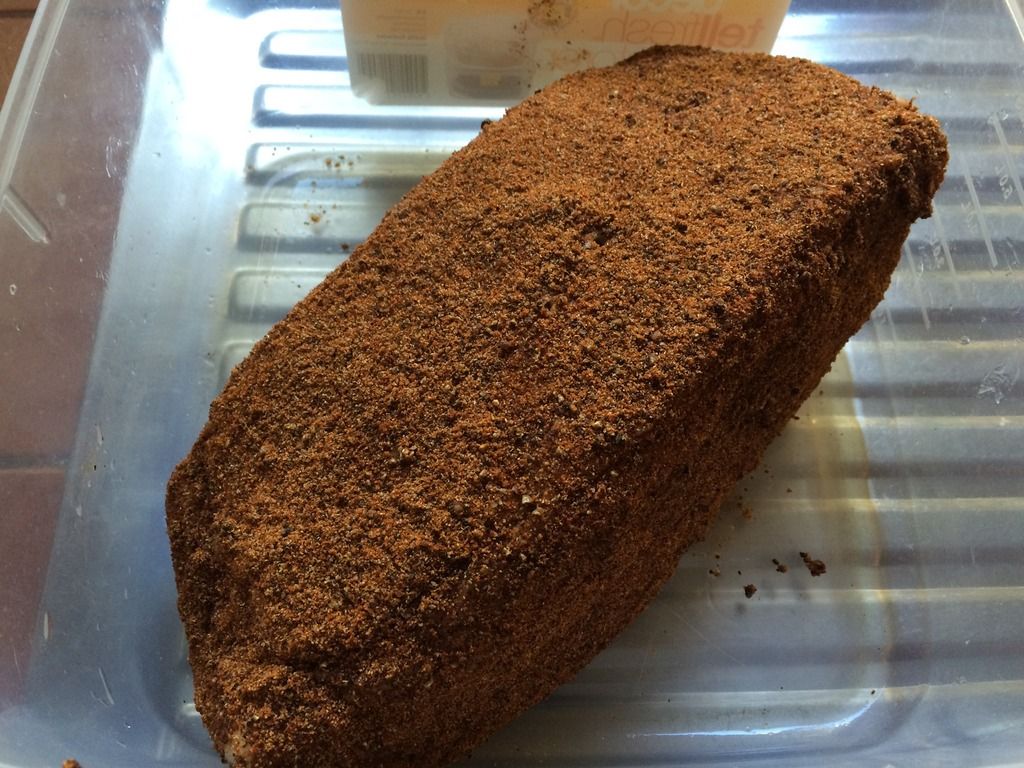 Then back into the fridge for 2 days to set the rub.