This recipe has been the thorn in my side for about five years, finally, I believe it is good enough to pass on. If you are into these two tastes, I recommend a try.
FOR 1 KG QUANTITY
20 G Salt
13G Fresh Garlic
1.7G Garlic powder
17g Sweet paprika
2g Hot paprika
0.5 g Ground Cloves
0.5g Ground Nutmeg
1 tbs Icing sugar
1/2 Cup Veal Stock
2.5 g Cure #1
METHOD
Peel and crush the garlic. With 3 tbs water simmer until a paste forms, add the powdered garlic, allow to completely cool. To the paprika ( I recommend only Hungarian Sweet paprika, Spanish is different ), add three tbs of rendered pork fat, or lard. Paprika releases its full flavour only in fat. Warm the paprika/oil until you smell the developing "flavour", it will be obvious. Cool by adding the cold veal stock. Cube the fat and freeze. Cube the meat and add spices, leave in fridge for min two days.
Grind the frozen pork backfat through an 8mm plate
Grind the meat through a 3mm plate. Mix well.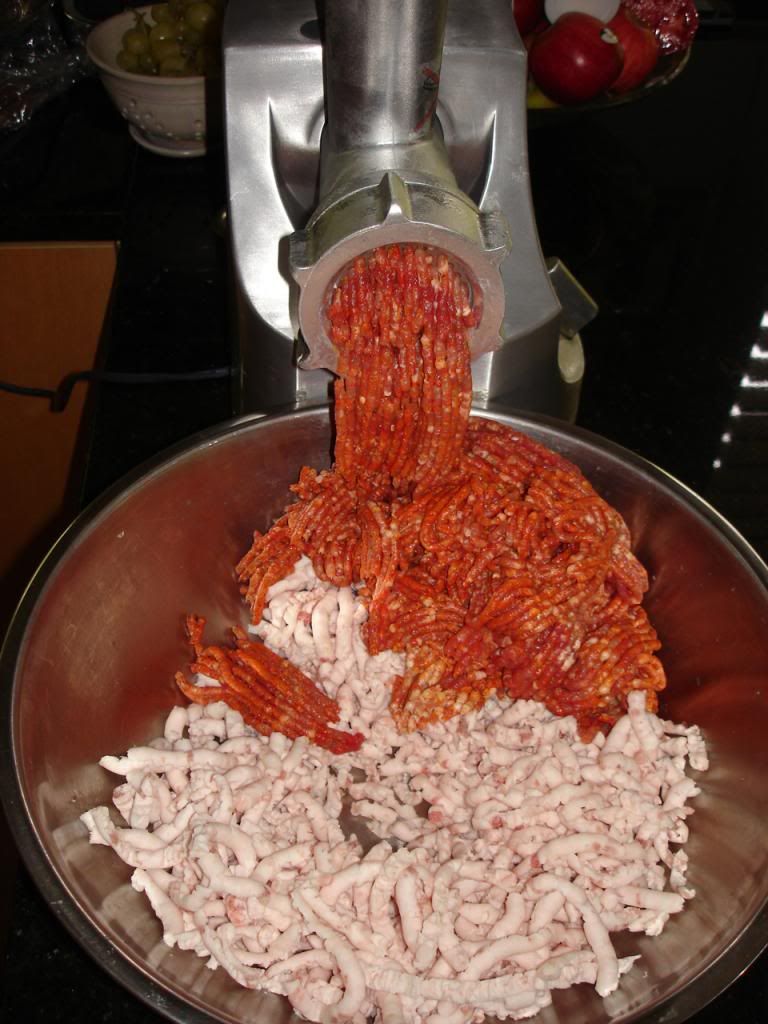 Stuff into casing, in this case I used beef middles, stuffed as much as it takes without bursting
Cold smoke for 8 hrs, followed by overnight rest in fridge, do this three times.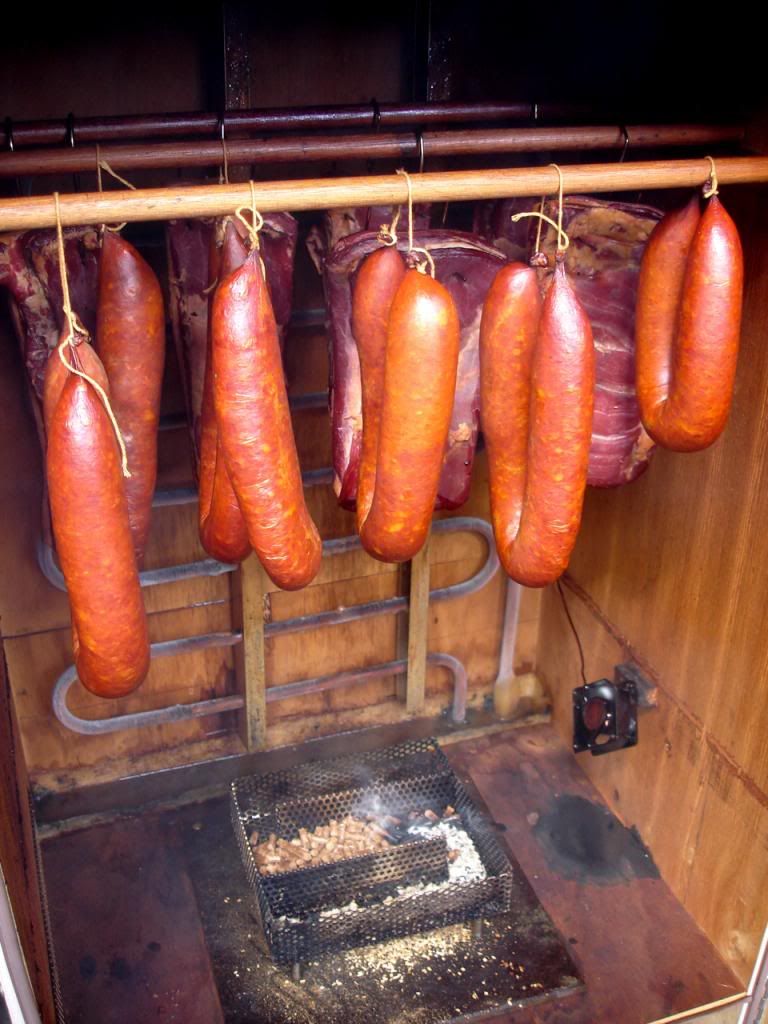 Following the smoke, wrap in paper, hang in fridge until firm to the touch, around two weeks. It can be used as pizza topping, on crackers, on its own, in dishes as an ingredient. It can be stuffed into hog casings and used as a fresh BBQd sausage, delicious as either.
Buon Appetit !
Mod edit [Moved from Pork Recipes]