The BBQ family that is, I'm much to young for kids yet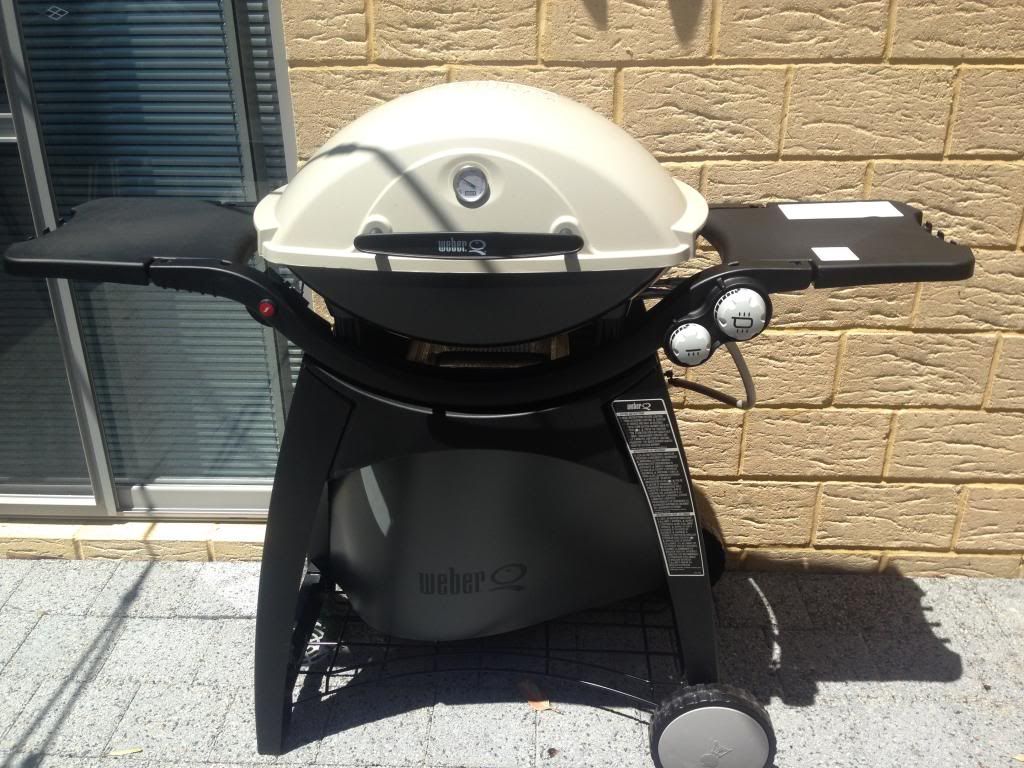 A Q320 with all the goodies to go with it, lent to me to use during the Weber demonstrator season.
Cooked up a few cheese kranskys for lunch, looking forward to using it a bit more, I wont be throwing away the charcoal so don't worry!
My 5x5 courtyard now sports my Royal Kamado, Weber Mastertouch Kettle and now the Q320
Ow, and the GA or two in the carport.