I went to Bunnings yesterday to grab a Looflighter(West Gosford,Tuggerah & Lakehaven are out of stock) and on the way out I noticed these-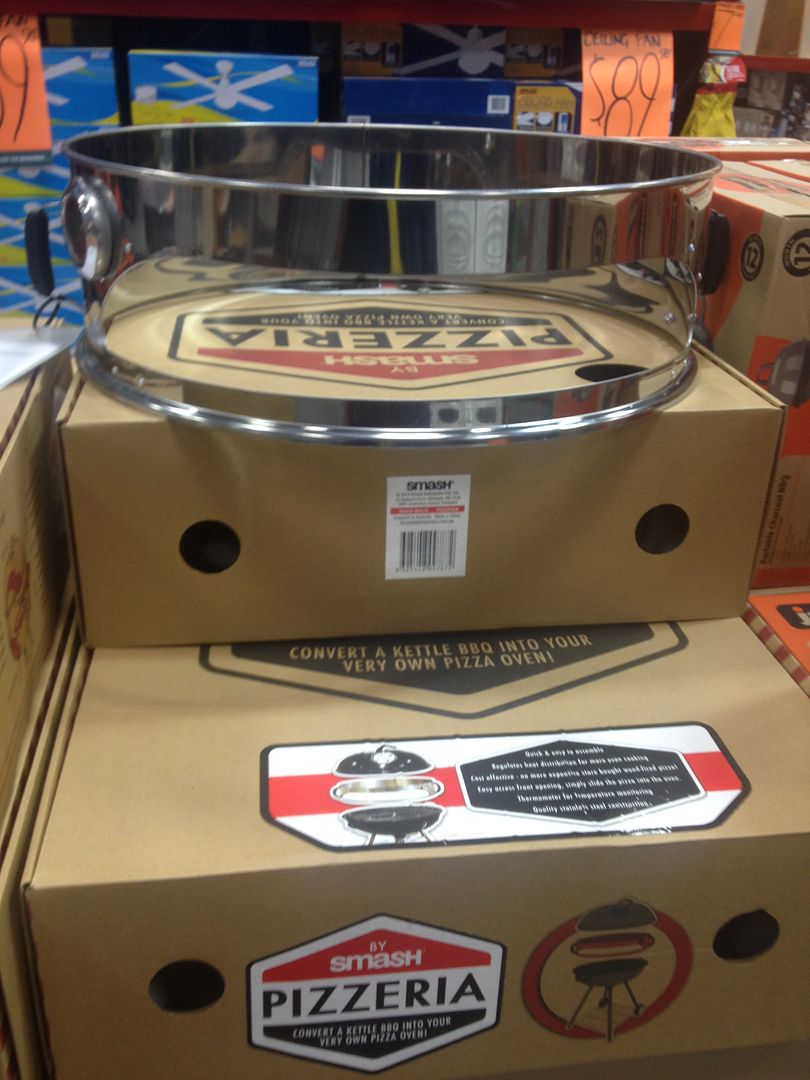 I couldn't believe it at first as I've been after one for ages but because of the price I haven't bothered buying one
But the price on these is great-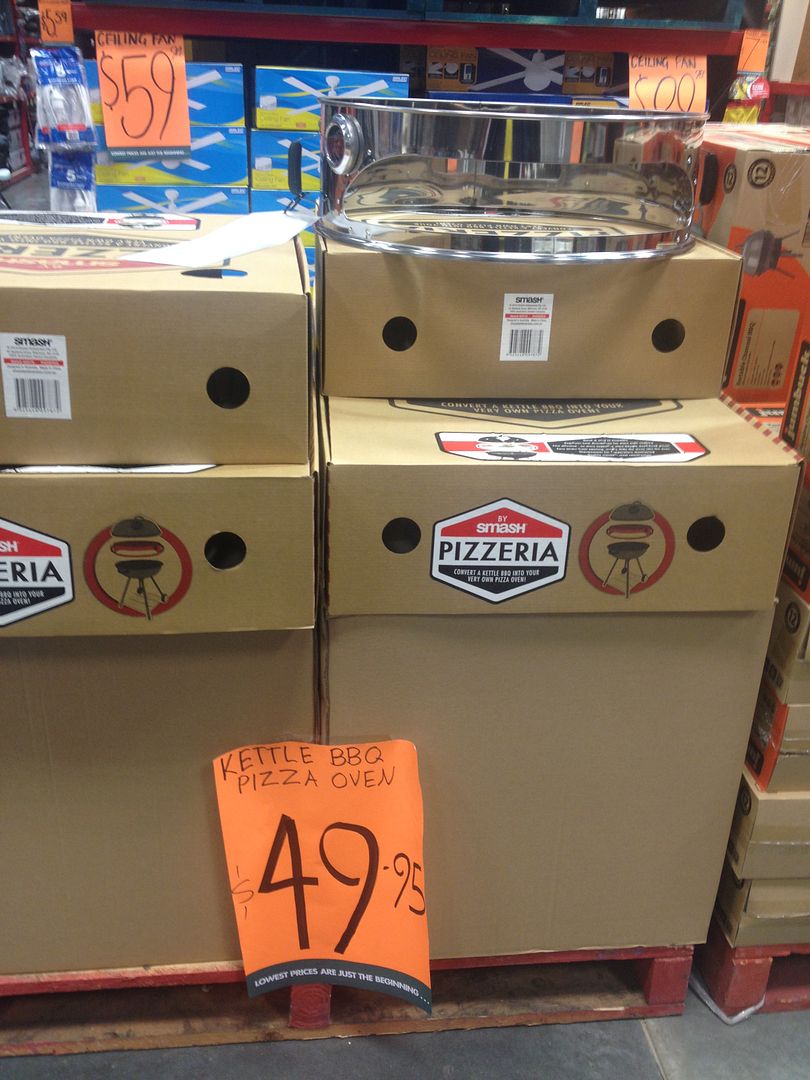 There is not a lot of info on the box or any instructions . It just says suits kettle style bbq's
It looked about the right size for a Weber so I took a chance and bought one.
I got home and tried it for size.....Dam!!!! It didn't fit
It didn't matter how I tried it was too small by about 7mm
Maybe it was just the one I bought so I headed back to Bunnings, kettle bowl in tow and proceeded to try ever ring on the kettle bowl (there was about 20 on a pallet). None of them fit!!!! So I decided to try the ring on the other kettles they had on display. European chef didn't fit, Wiltshire didn't fit, Jumbuck fit but it was too big so there was a 5-10mm gap around the rim. So I'm thinking which kettle BBQ was it designed for??? Spoke to lady at the front desk and after my 5min spiel her eyes were glazed over and it was obvious she had no answers and didn't care. I took my refund and left
Got home and thought I would contact the company to see what they had to say.
I shot off an email , messaged them on Facebook and then decided to ring. I spoke to a manager who explained that bunnings had told them to design it for the Jumbuck because it was their best seller. I told him how it didn't fit and if they designed it for a Weber Kettle they would sell like hot cakes. He replied with -but jumbuck is their best seller to which I replied the jumbucks are a POS BBQ and anyone who spends under $50 on a BBQ ain't gonna spend $50 on a pizza attachment( apologies to anyone with a Jumbuck)
He ended up telling me to get a refund
So to anyone looking at getting one 'Don't Bother' they don't fit which is a shame because the design is pretty good and they look great.