Bought a 47cm Weber Kettle the other day and finally did my first cook on it this afternoon.
The Kettle came with a bit less than 1/4 4kg bag of charcoal. I set it up as best I could as a pyramid with some of those white fire starter blocks at the bottom, it worked out ok and eventually got all the charcoal going but I can certainly see the benefit of the chimney style coal lighters.
So with the coals alight I spread them out, I probably didn't have enough coals in there as the layer didn't quite cover the entire base of the weber coal tray.
My pyramid: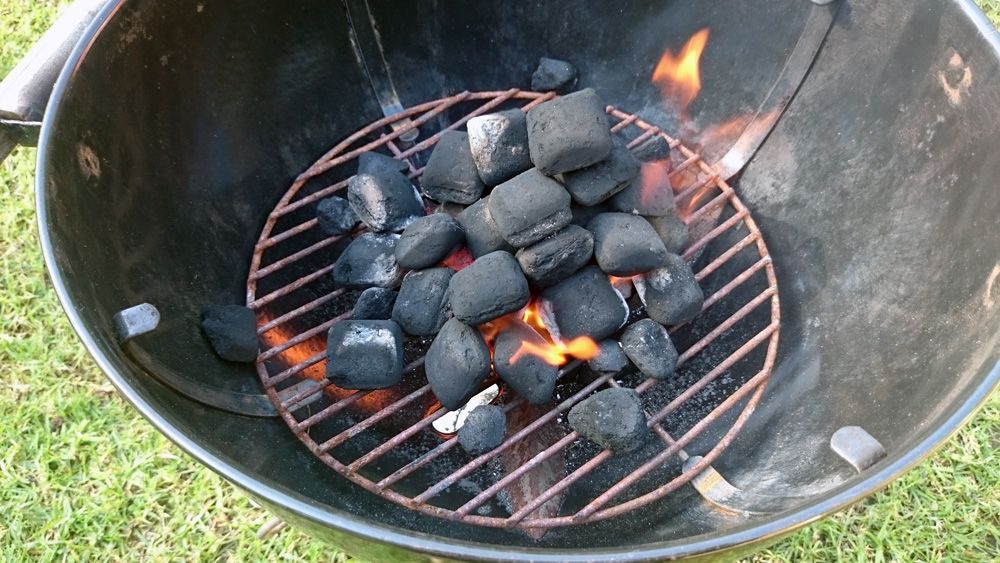 I laid out some butcher sausages and cooked them over the coals with lid on. cooked em and Oh...My...God, honestly, these were the best sausages I have ever had.
I'm converted now, charcoal is amazing. Can't wait to get a nice ribeye and cook it on there. Chicken wings DRoooool.
I forgot to take a pic of the finished product.
After lunch went straight out and bought a 10kg bag of charcoal, and a chimney lighter for next time.