Morning Folks,
I am new to this forum and do love good BBQ and am fortunate enough to own several different cookers and smokers and would be happy to both receive and share information with the folks on this forum.
I am a retired engineer and a small farmer and have plenty of time for my BBQ hobby. I am also a competition cook and usually compete in the KCBS contests here in the States.
I do have a website and get several hits each day from the folks in your country.
Now, lets talk some BBQ....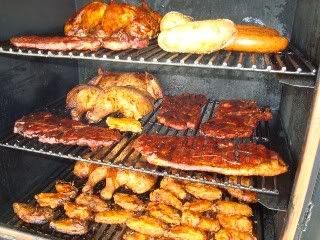 This pictures shows a smoke in my stainless steel pellet cooker.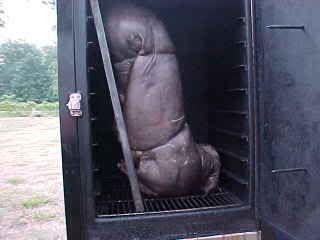 This is a whole pig in a Backwoods Competitor smoker.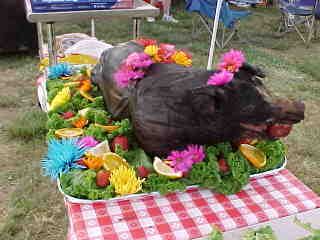 The results of the cook.
Smoking cheese in a Backwoods Party cooker.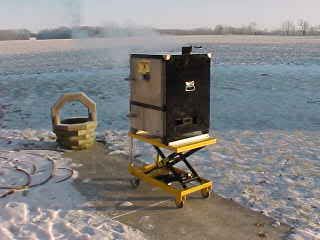 Smoking away in a Backwoods Chubby on a cold Winter morning.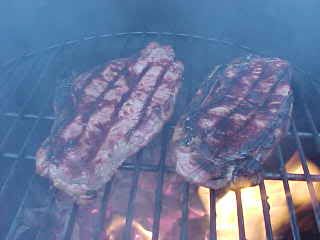 Ribeyes on my ceramic cooker.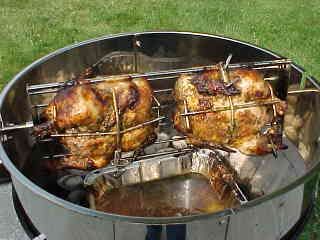 Whole chicken on the Weber kettle.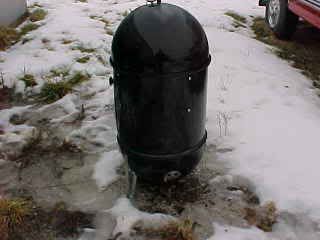 Pizza on a WSM in the Winter in Indiana.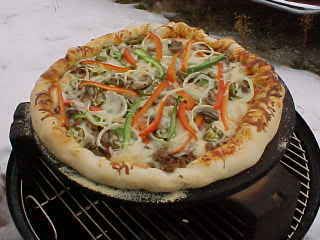 Results of the cook.
Here is an interesting cook I did on a smoker. Everything in the picture except the tossed salad was done in my smoker. It is a big slice of Prime Rib, baked potato, country ham seasoned green beans, yeast rolls, ABT's, and pineapple upside down cake. Again, it was all done in the smoker.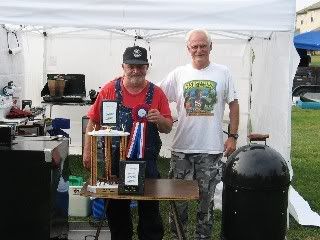 A contest in Pennsylvania.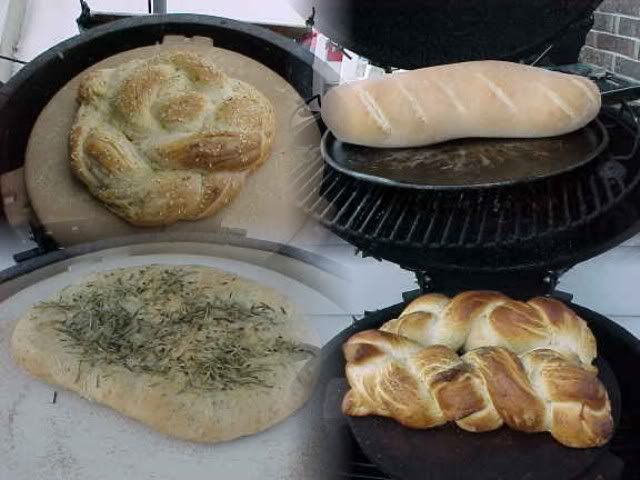 This bread baking has been done on my ceramic cooker but I do baking on about all my cookers.
I sure hope all this works on this first post.