Hi All,
Had a big cook on the weekend for a touch over 50 people. The thread started in the woodpellets section but I thought others who have smokers etc may be interested and may not see this.
7.4 kg of brisket, 7.6kg of mutton ribs, 5.5 kg of chicken wings and a couple of trays on snags all disappeared.
The briskets and ribs went into a brine for 12ish hours, rinsed off, dalmatian rub for the briskets, and my own concoction for the lamb.
Briskets and ribs cooked on Saturday, foiled and rested, then into the fridge. Put in the oven early Sunday morning at 60-65 degrees to slowly come back up to temp.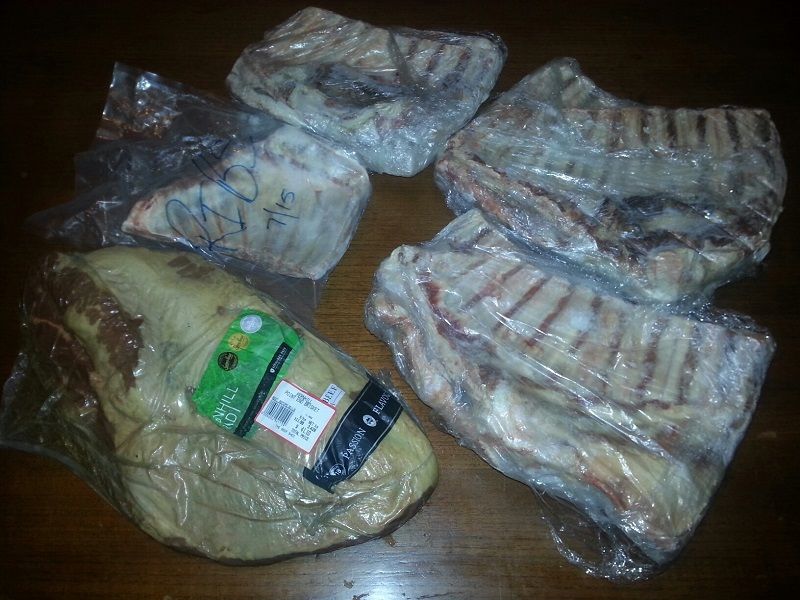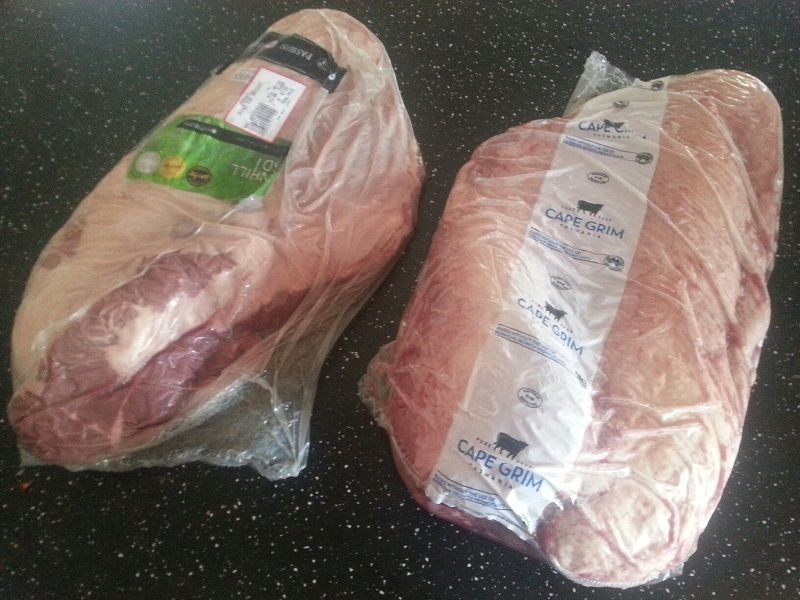 One very full Traeger: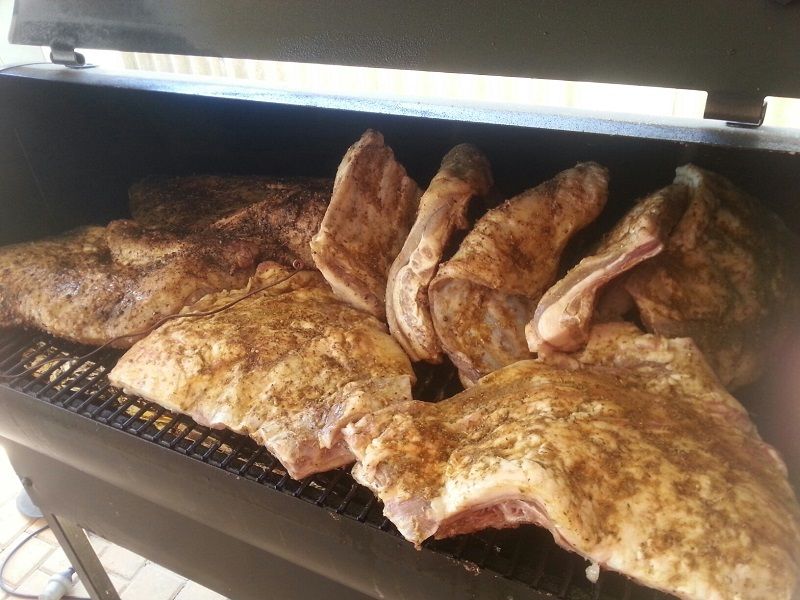 Brisket just before foiling and resting: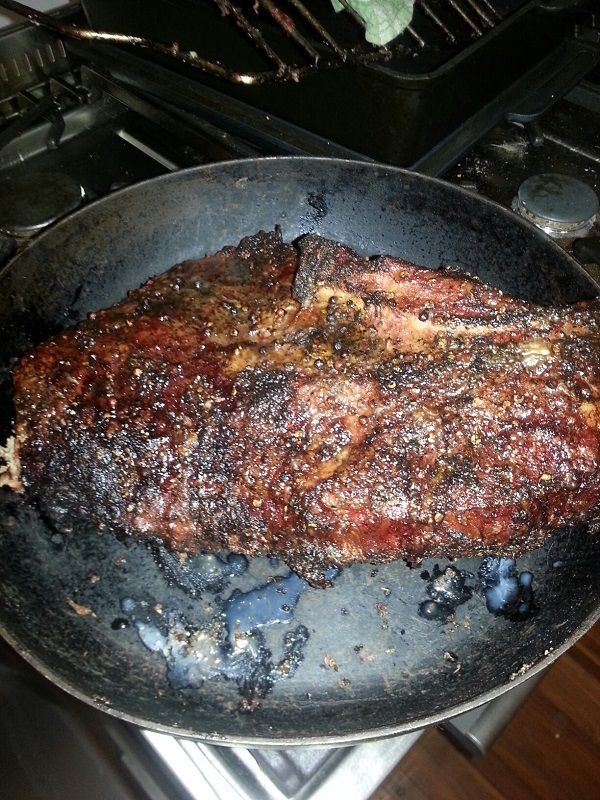 Some of the ribs before foiling and resting: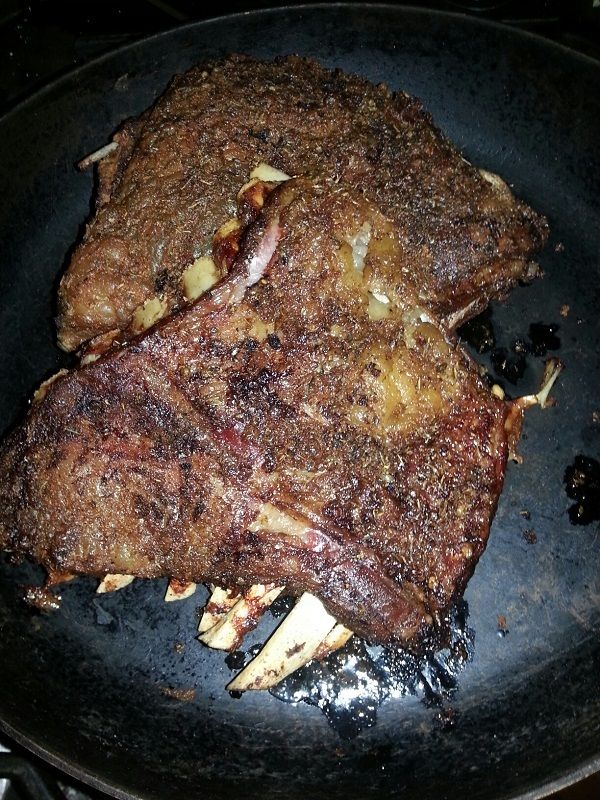 The two briskets after they had been demolished by the hoards. Cape Grim on the left, Fernhill on the right. They had been sitting there for some time before I took this pic so look a little drier than they were, but trust me, when I was cutting them moisture was being pushed out: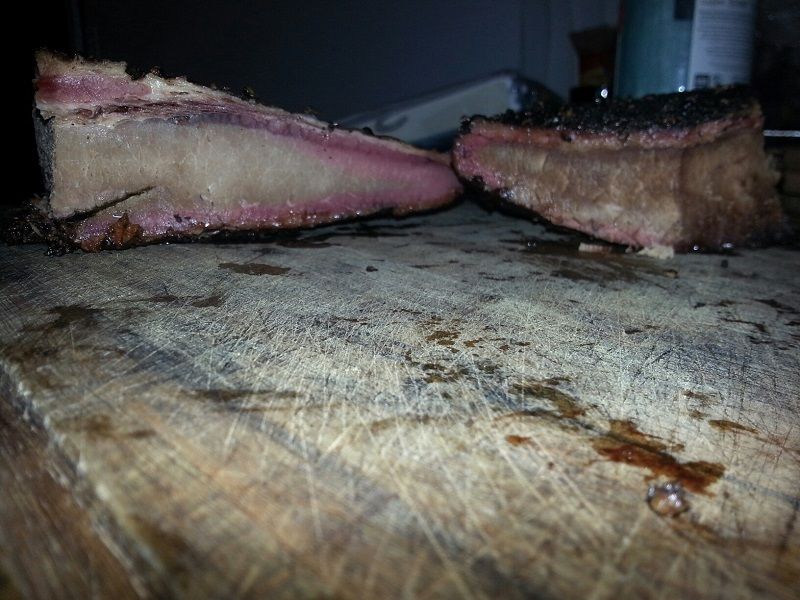 Now, better get to the verdict before Burb reaches down his internet connection and wacks me...
Cape Grim wins.
The cape grim was just more moist and simply fell apart. The cape grim also had a lot more external fat, and I'm guessing internal. Many people were given both and asked which was better, and the Cape Grim was the answer that came back the most. The two gents who helped me carve, one is a farmer and the other an upholsterer, and I debated it at length. The conclusion we came too was the Fernhill had slightly more flavour, but we couldn't go past the texture and tenderness of the cape grim. The other comment that was made was basically if the cape grim wasn't there, just the fernhill road, they would have been absolutely stoked, but the cape grim took it just that little bit more.
And as a side note, a number preferred the mutton ribs. Pretty much everyone came back for seconds, many for thirds, and I know others had more than thirds because when I left the carving area I was pleased there was enough for maybe two meals for us sitting there wrapped in foil. After eating my share and having a couple of well earned beers, I came back to find two stumps formally know as briskets, the buggers ate my dinner while I wasn't looking. Oh well, just happy they enjoyed it.
Cooking them the day before did not detract from them either, just reheat in an over below 100 degrees and no moisture seemed to be lost.
Cheers
Wazza