Can't decide between Meat Pies or Pizza?
Pizza Hut just came up with an answer for $14.95: The Meat Pie Crust Pizza. It has 8 party pies sitting in the crust.
Some small Pizza shops offer Spaghetti bolognaise plonked on top of a Meat Lovers Pizza, I think that tops this idea.
http://www.theguardian.com/lifeandstyle ... g-reviewed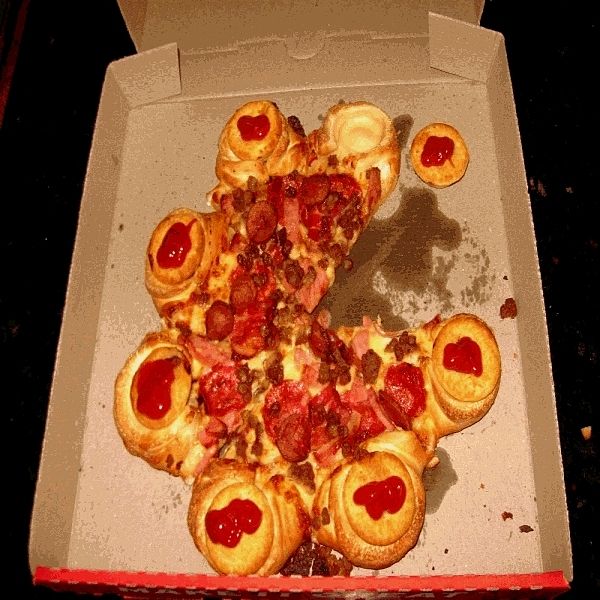 Been there, done that, now I don't feel so good...