Cheers to Gumb for the tip to start the thread.
First Instalment of what I hope to be many!
Picked up my Pro Q Elite 20 Smoker on Tuesday from Josh @ Aussie BBQ's at Murarrie (Brisbane) an upgrade from a cheap Bullet Smoker I got as a Xmas present after a quick assembly that afternoon (very impressed with the ease of assembly simply screw on 3 legs and you're away) I got around to seasoning it yesterday arvo with just a quick burn of a half chimney of gidgee and a small block of Acacia for a bit of smoke.
One thing that impressed me was the calibration of the built in temp gauge on the Pro Q (the gauge never worked on my cheapie!) there seemed to only be about a 10 degree difference in heat from the gauge to my meat probe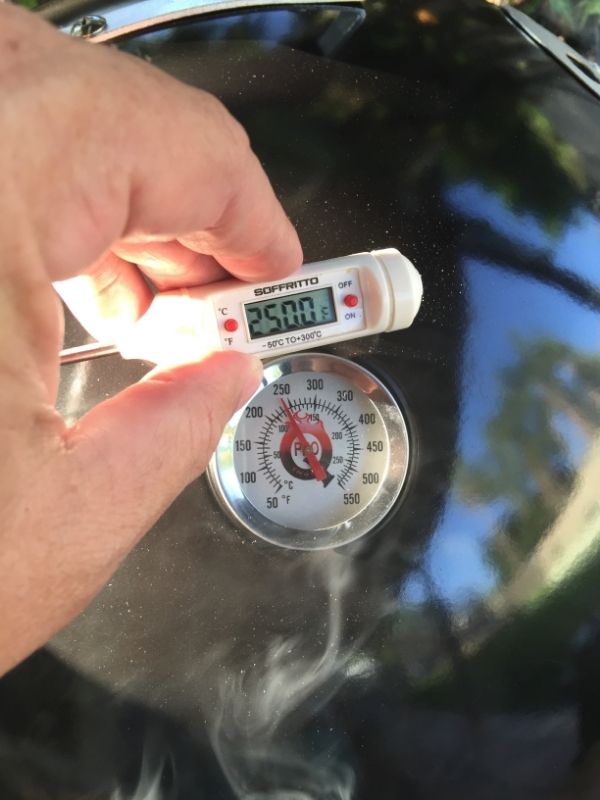 Bring on the weekend now looking forward to my first cook in it, I'm yet to decide what I'll christen it with I'll see after I visit the butcher Saturday morning!
Cheers all for reading, anyone else using a Pro Q I'm more than happy for any tips advice techniques etc etc
Heath