Hi,new guy here and I AM REALLY EXCITED, first to find this foum and second bcos this is my first smoker build.I would like this to be a hot /cold smoker.I hope you can advise me.This is the unit after striping out compressor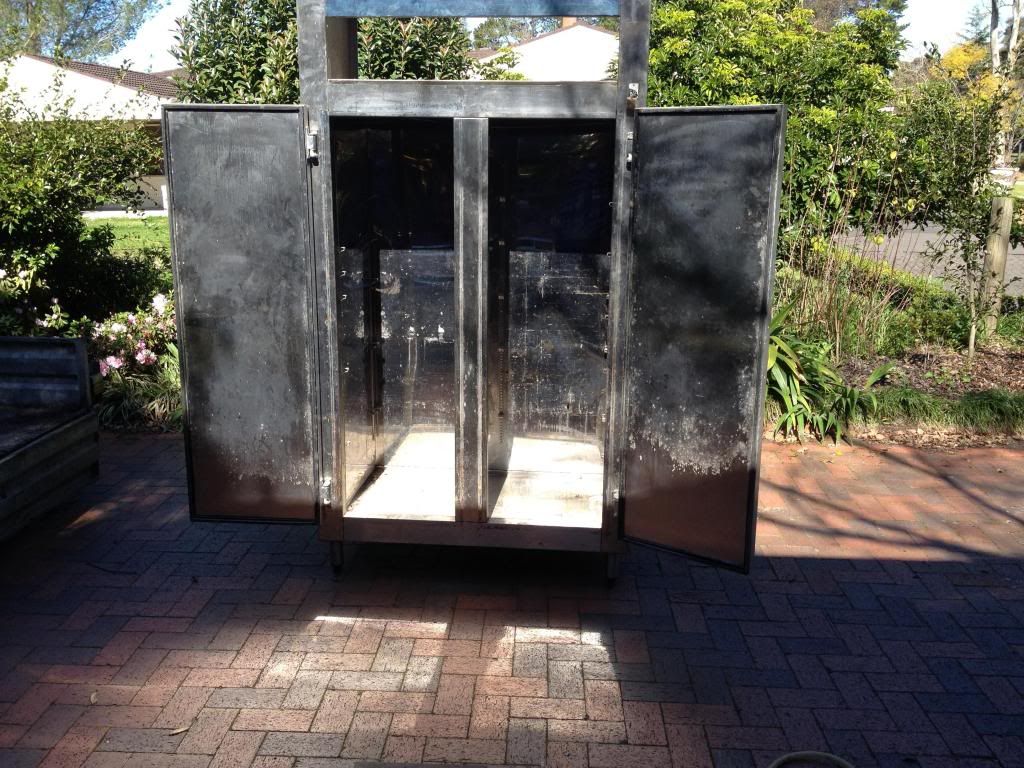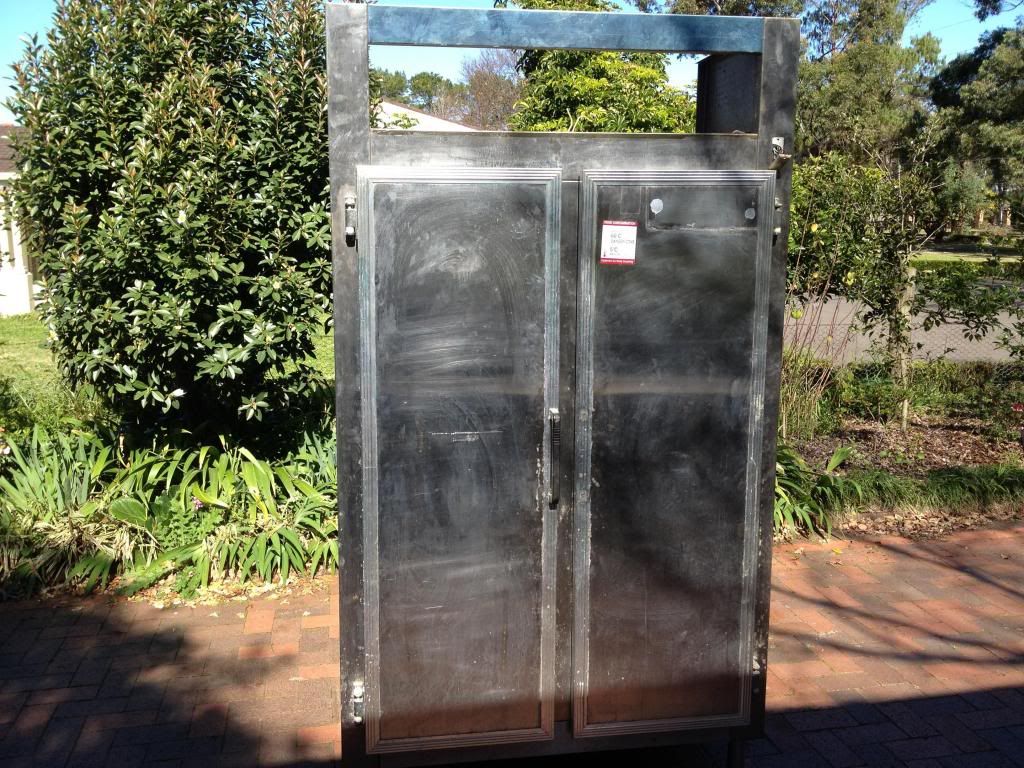 I have started to strip it down to see what insulation is in it. Doors are foam so
taking that out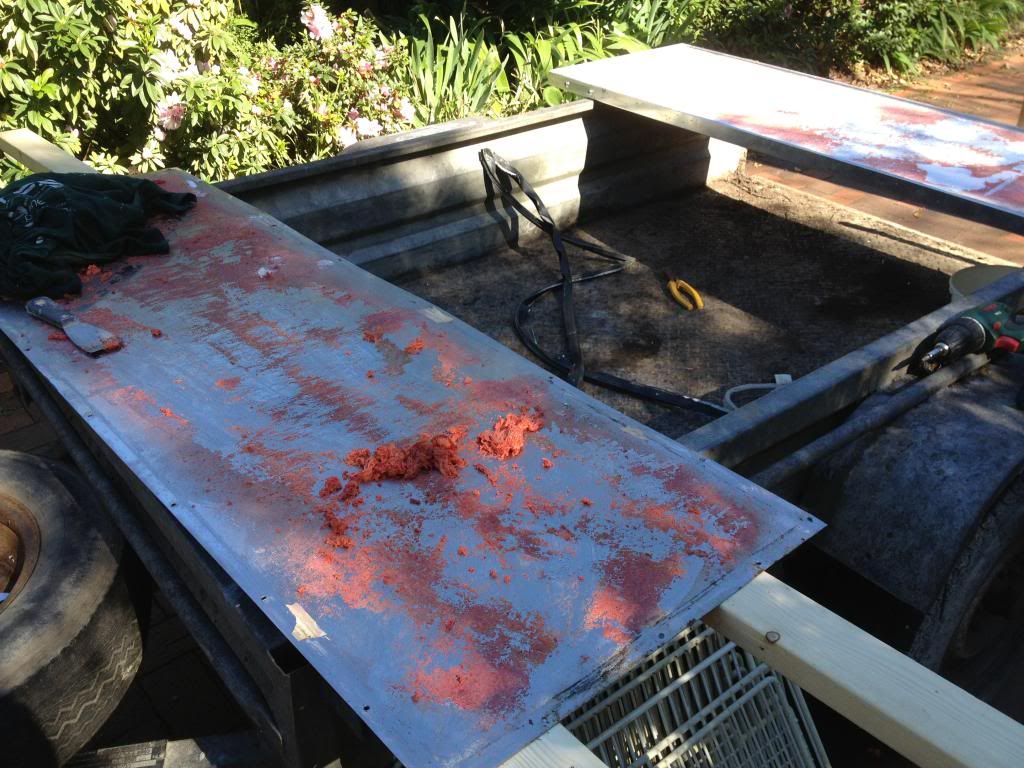 some thinners takes all that glue off real nice.
Cut the top off and put some wheels on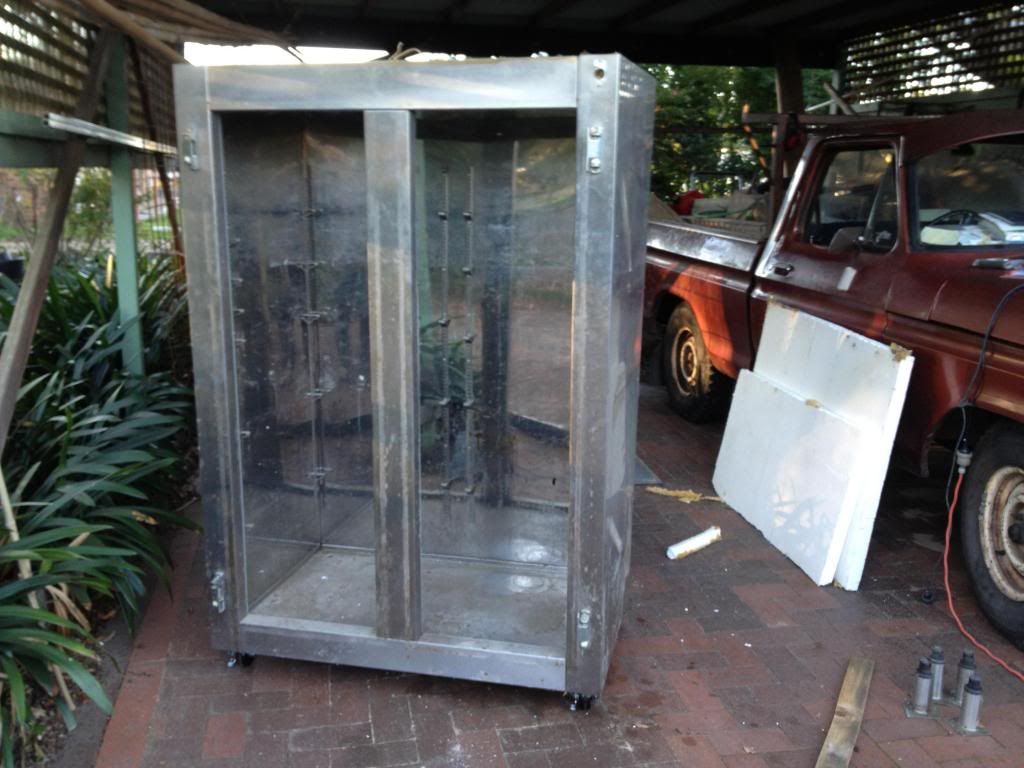 OK now I need advise, the stainless interior sits on a foam base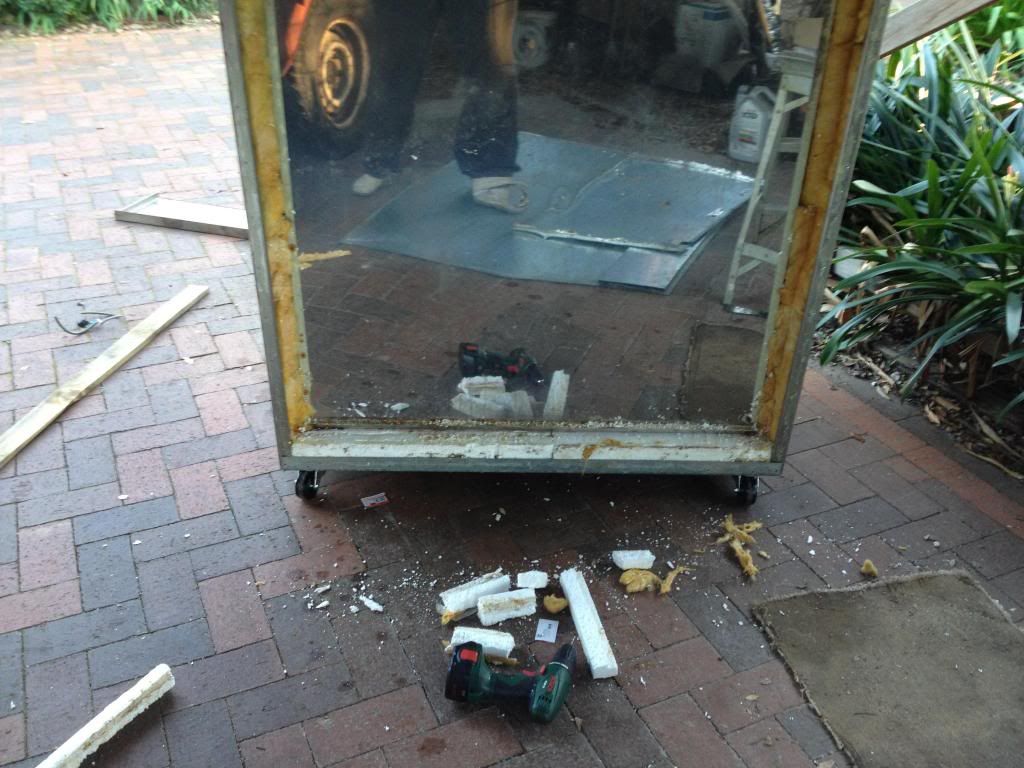 I guess this is gonna have to support the weight of whats in the smoker. The foam is 75ml
thick so I thought hebel might be good replacement?
The plan so far is:
cold smoke source = Smoke Daddy magnum
heat = electric element and pid.. I am totally lost here, seems a pid from auberins might be the go but what model? Best element local?
box inside is 1.5m height 1m wide .6 deep
Some Questions;what insulation to repak with? is bunnings earthwool ok?
Vents.. maby a pipe with ball valve at the bottom?
the door seal oven rope or silicon..aussie suppliers?
hi temp silicon? any recomended brand or supplier?
thought i might use this flue from sausage maker?
http://www.sausagemaker.com/41400andnbs ... amper.aspx
the racks are plastic coated but look like steel can i peel the plastic off and use them?